Gifting | Flik Flak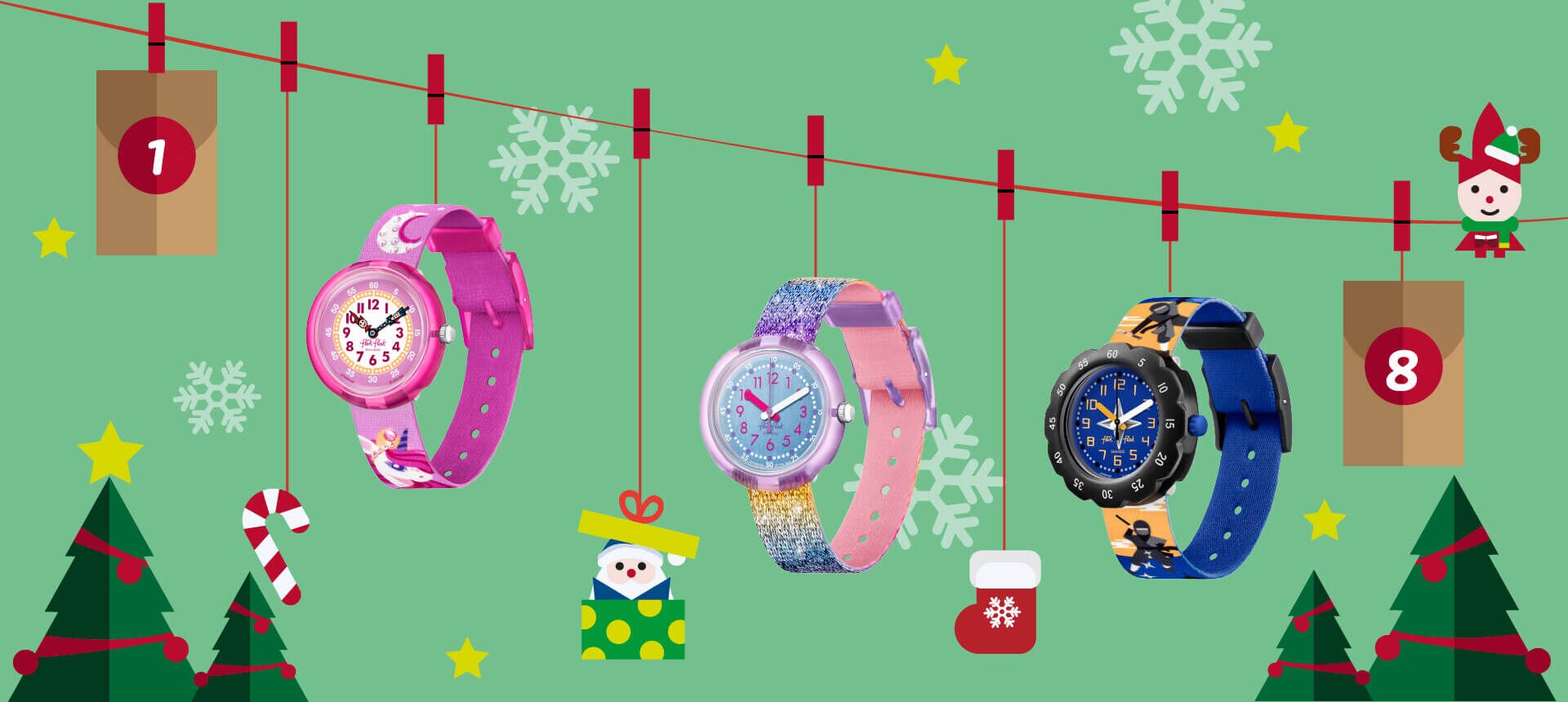 Celebrate with Flik and Flak this holiday season
This year, spread the festive cheer with the help of Flik and Flak! Searching for that perfect gift for the kids in your life this holiday season? Look no further than our selection of Flik Flak bestselling models. There's something to suit every taste amongst this eclectic collection of fun and educational kids' watches. Make the gift extra special by personalising the watch with a stitching option on selected models.
Personalise your Flik Flak!
Make your gift special by personalising the watch with the embroidery option on a selection of bestselling models.
Personalize your watch
Flik Flak storybooks
Every watch tells a story, but the storytelling continues off the wrist via beautifully illustrated and packaged hardback storybooks. These weave the concept of telling the time cleverly through the stories of adventures which Flik Flak share with other buddies in different languages.
Buy any Swiss made Flik Flak watch online or retail store and for £9 you receive a storybook with your purchase.
Learn more