Dancing on four wheels
Athlete, model, pioneer: Lotfi Lamaali has been a professional dance + freestyle longboarder since 2010 and was crowned world champion in 2013.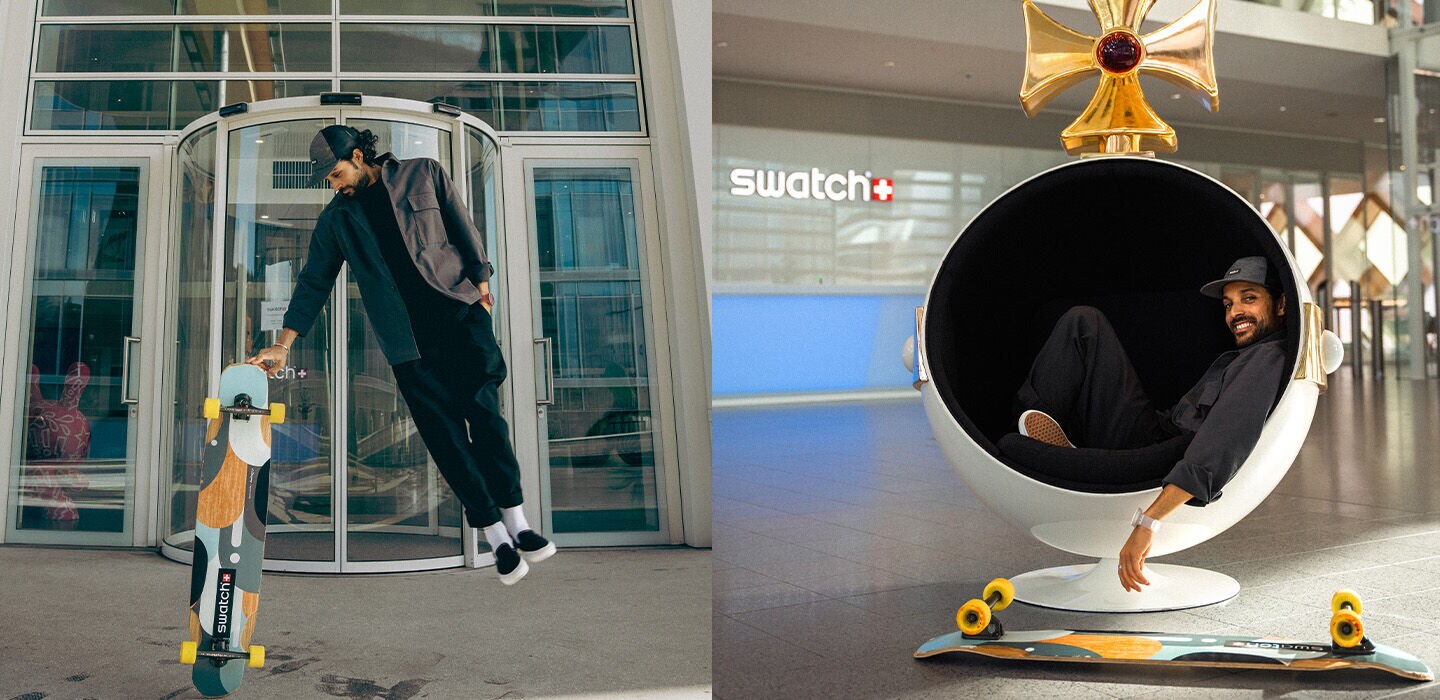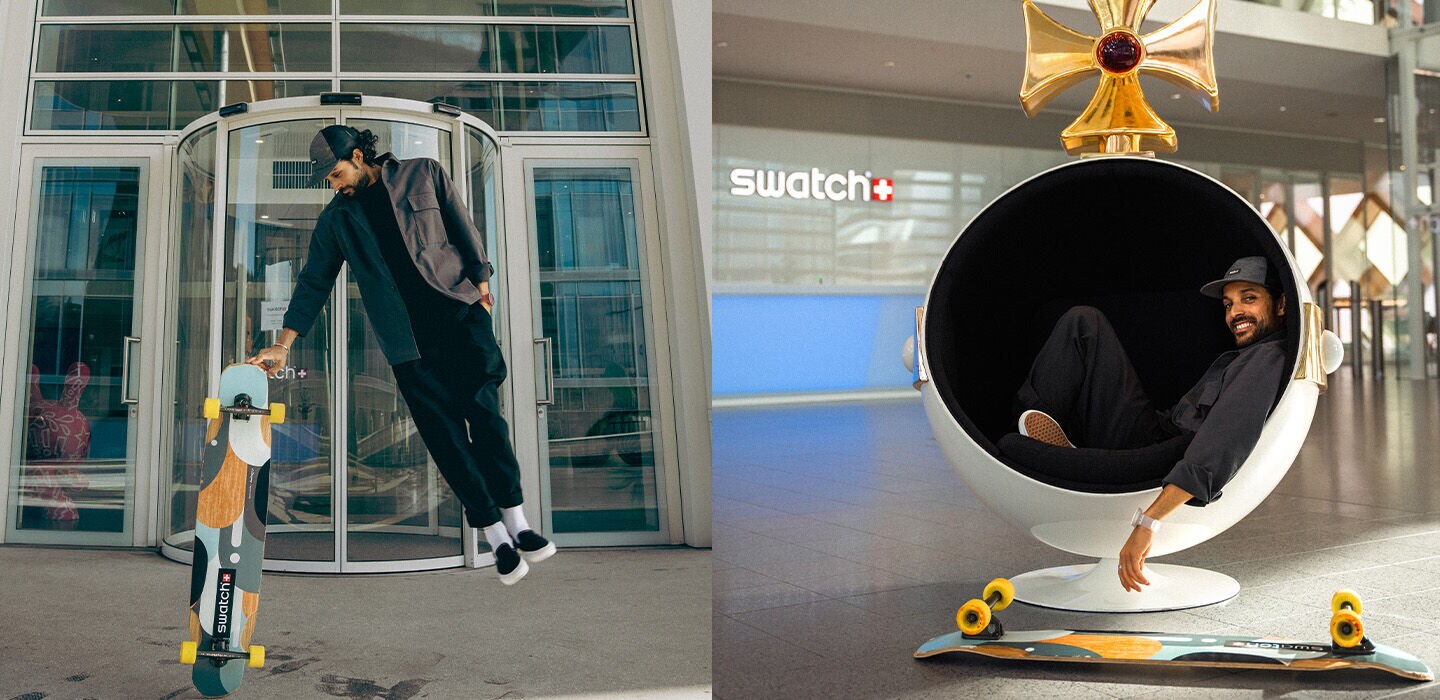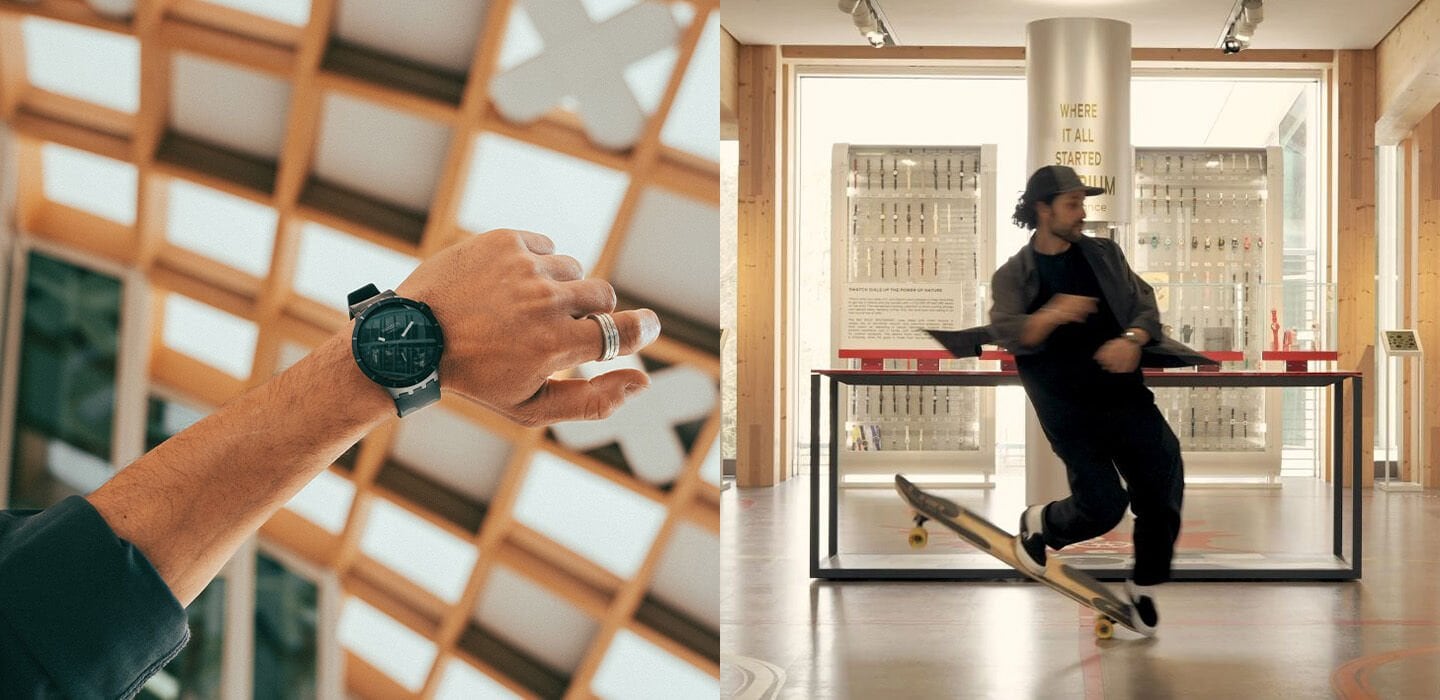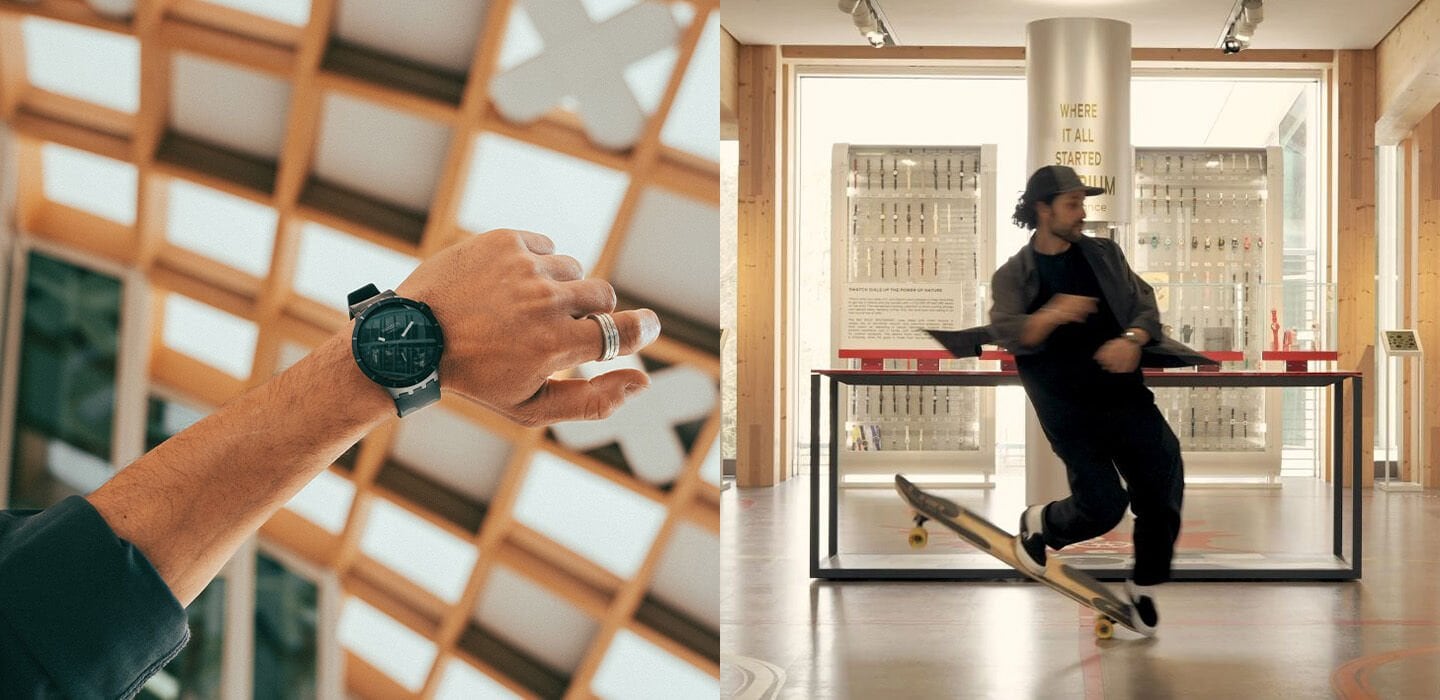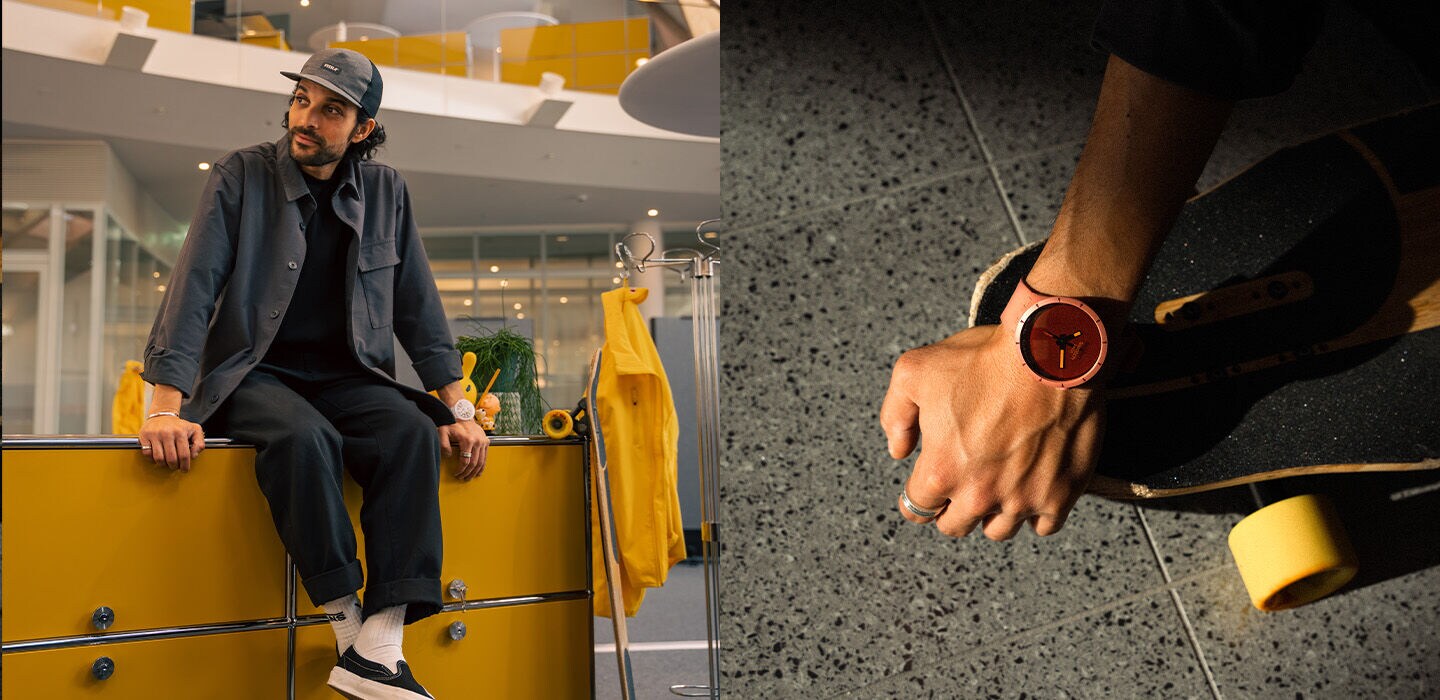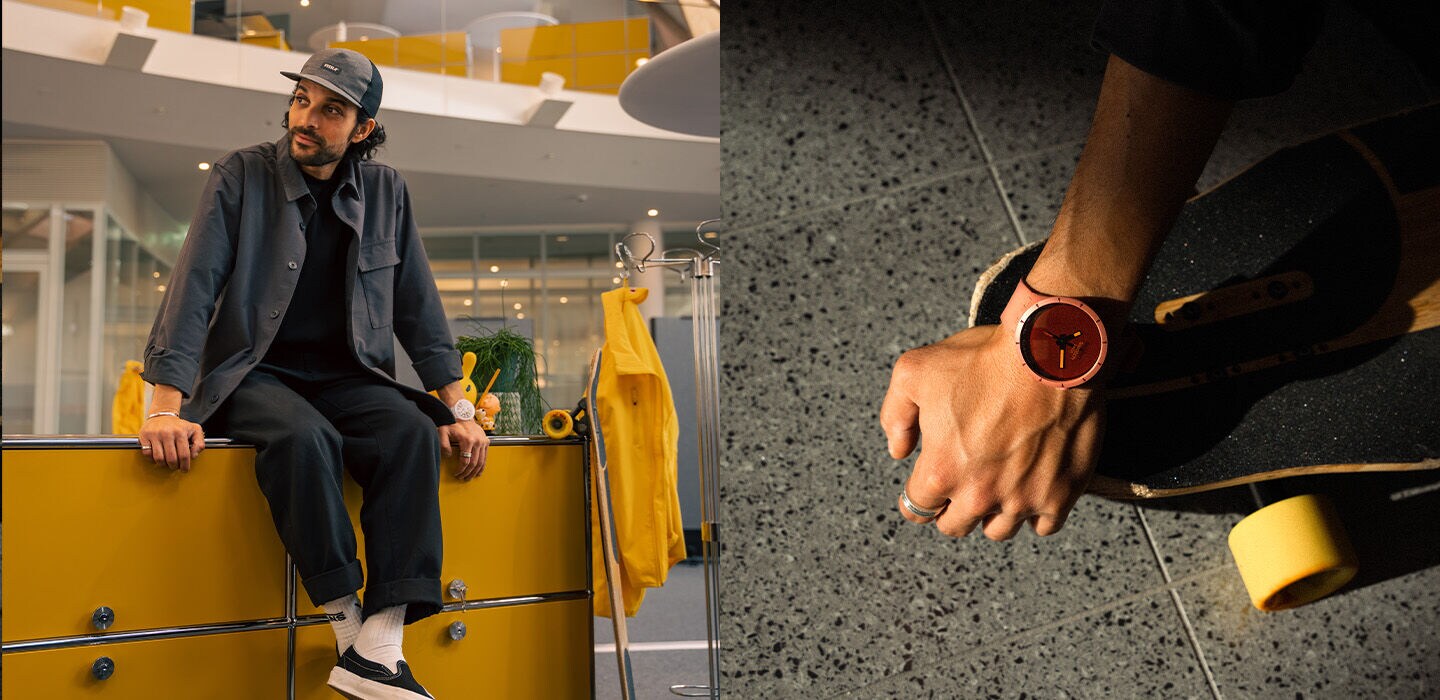 A man who wears many hats: Lotfi Lamaali is a longboarding world champion, a model, an entrepreneur, a musician and now part of the Swatch Proteam!
Born in Casablanca in 1983, Lotfi found his start in the world of longboarding in 2006 after he moved to Paris. Fast-forward four years, and he was being scouted to serve as a brand ambassador for the longboard brand 'Loaded'. Specializing in the disciplines of longboard dancing and freestyle, his hours and hours of practice paid off in 2013 when he was crowned World Champion in the Netherlands.
A year later, he founded 'docksession', a community for longboarders worldwide, which has led to various longboarding events popping up throughout Europe, Asia and the US. Now with a busy modelling schedule that takes him to all corners of the globe, Lotfi remains committed to his number one passion: longboarding. That dedication makes him the perfect fit for the Swatch Proteam.