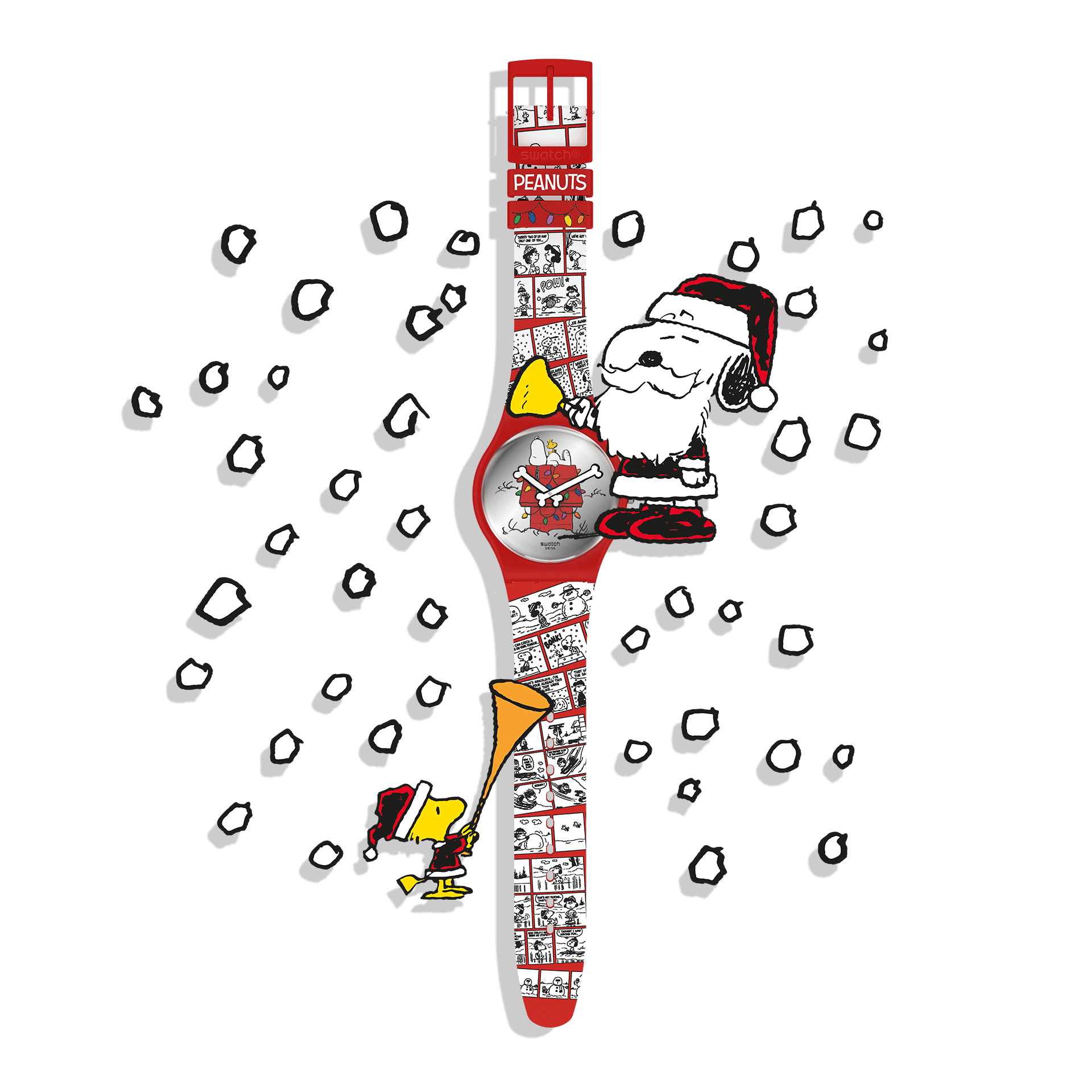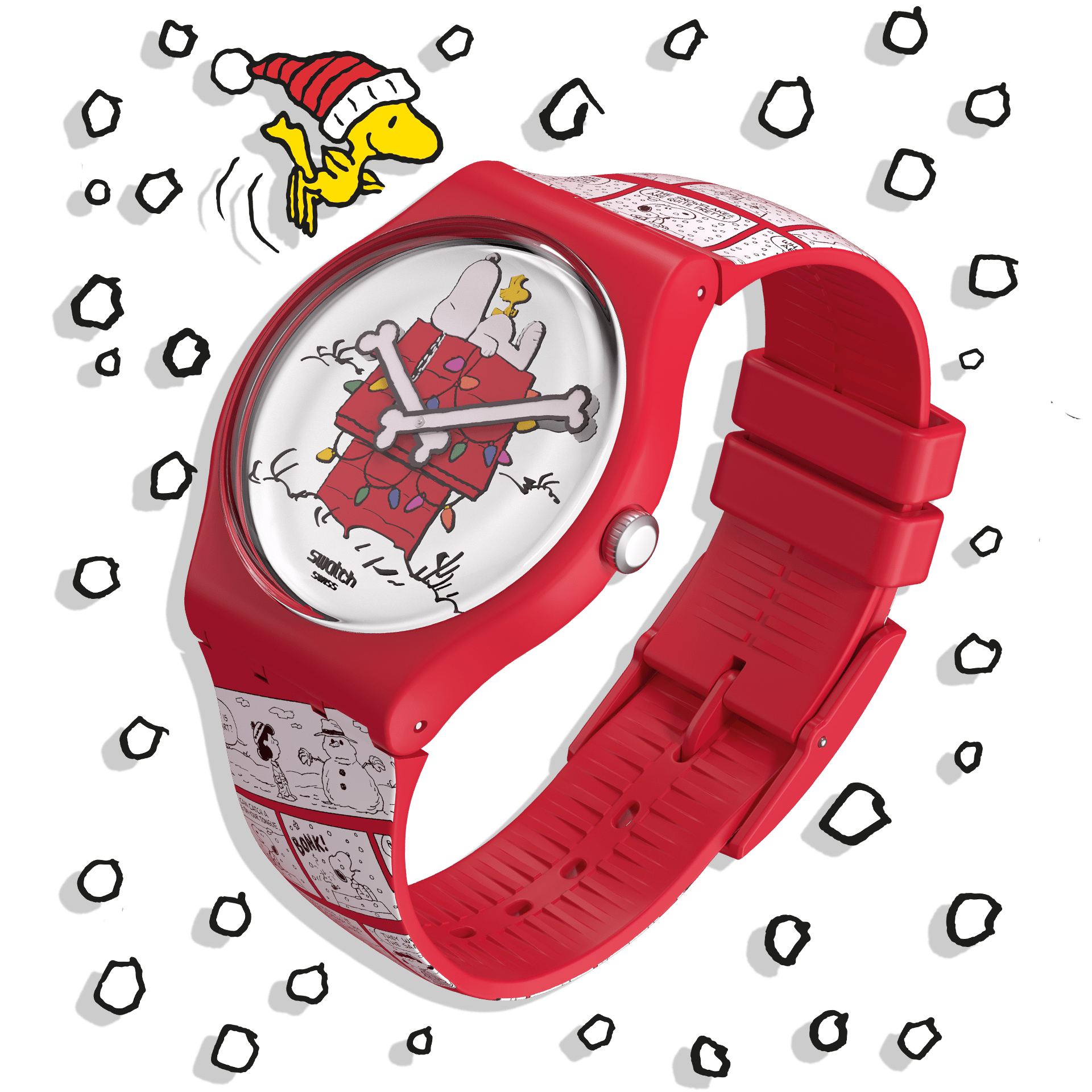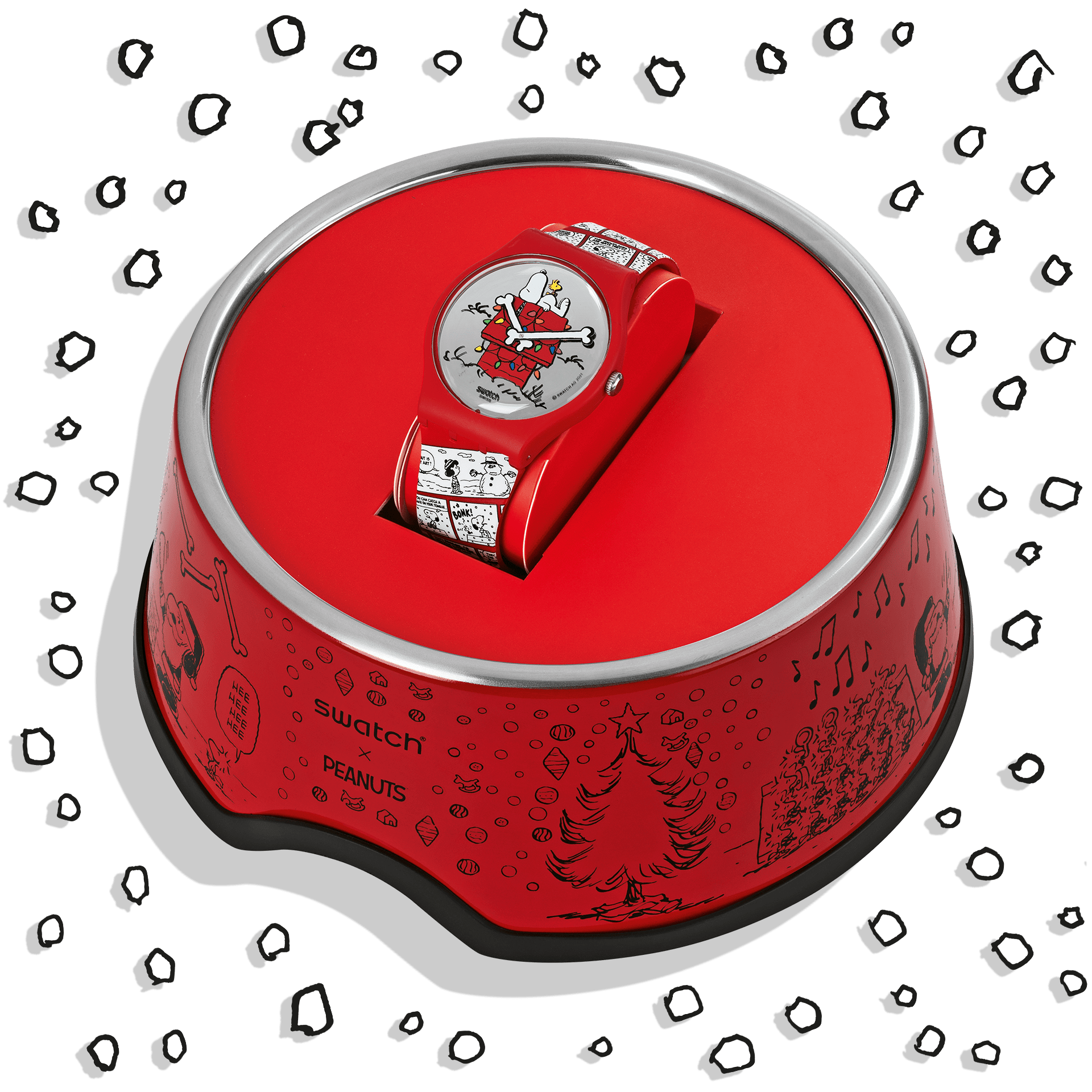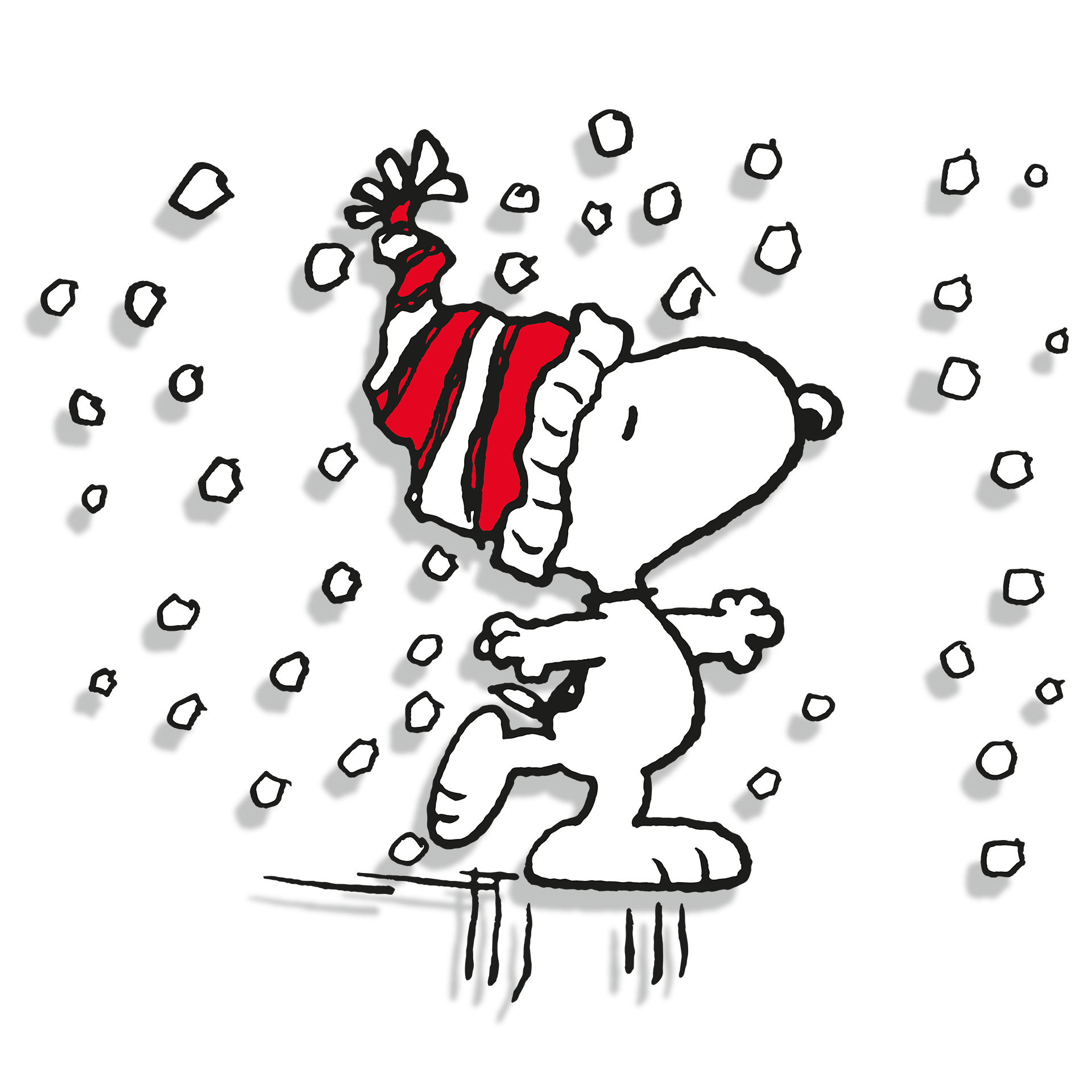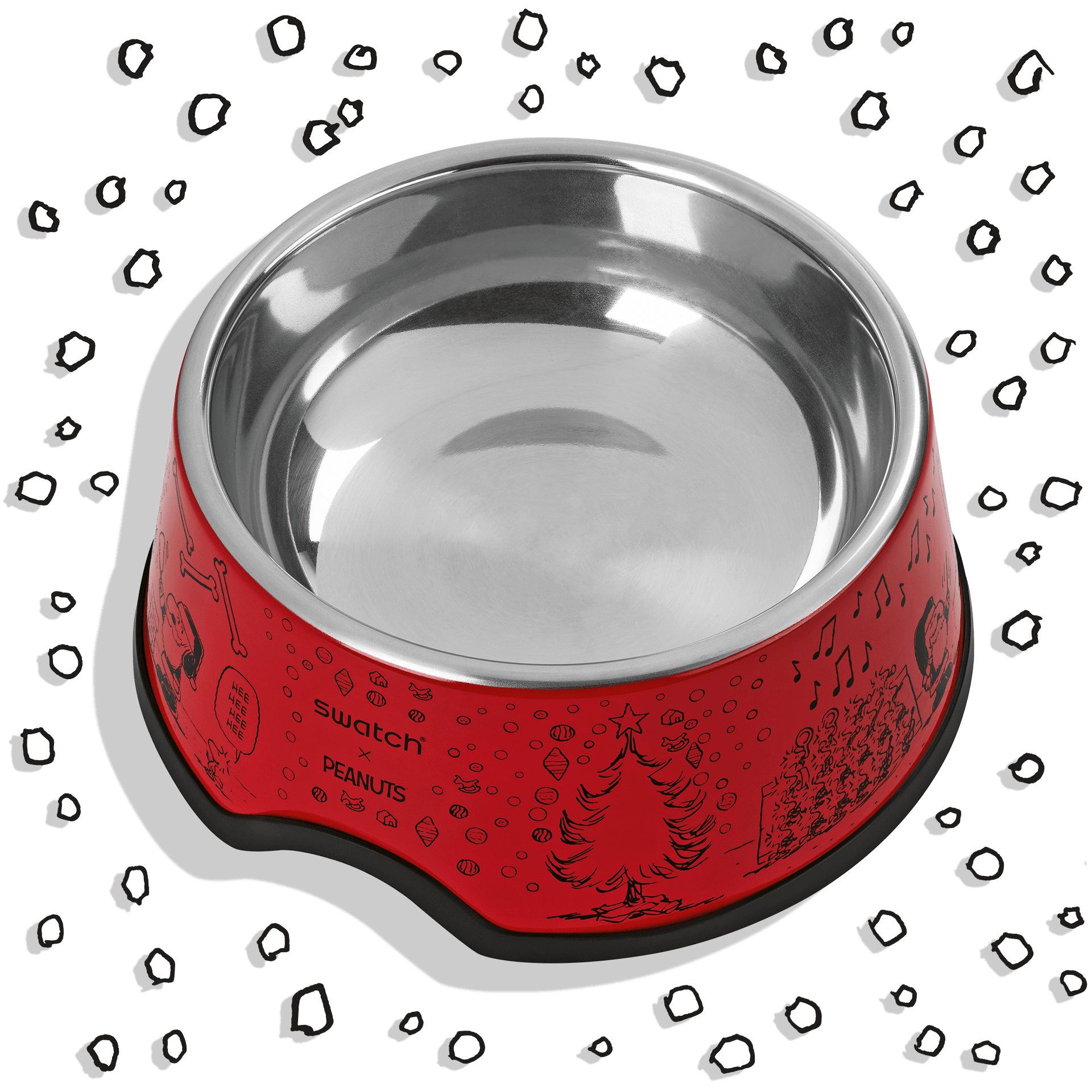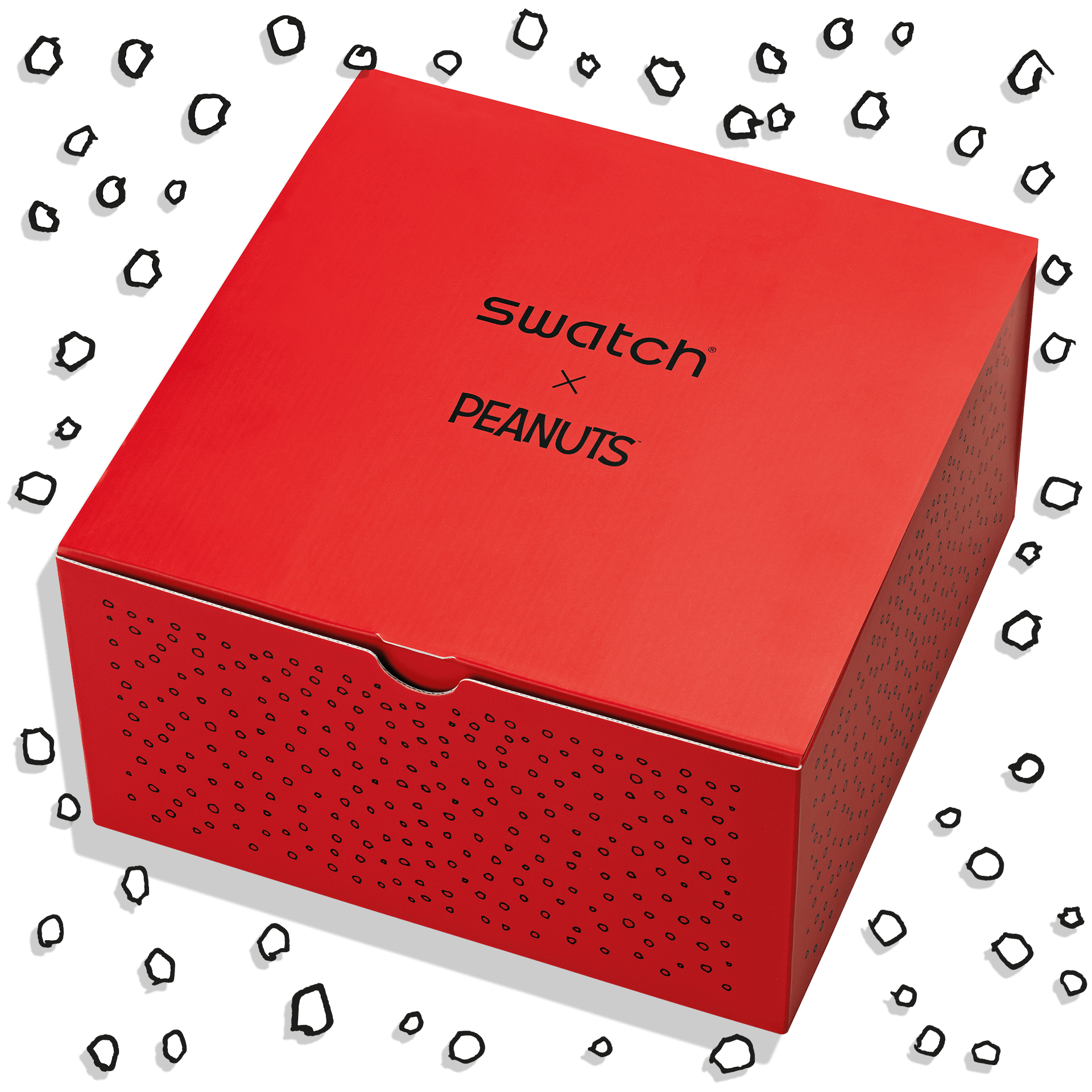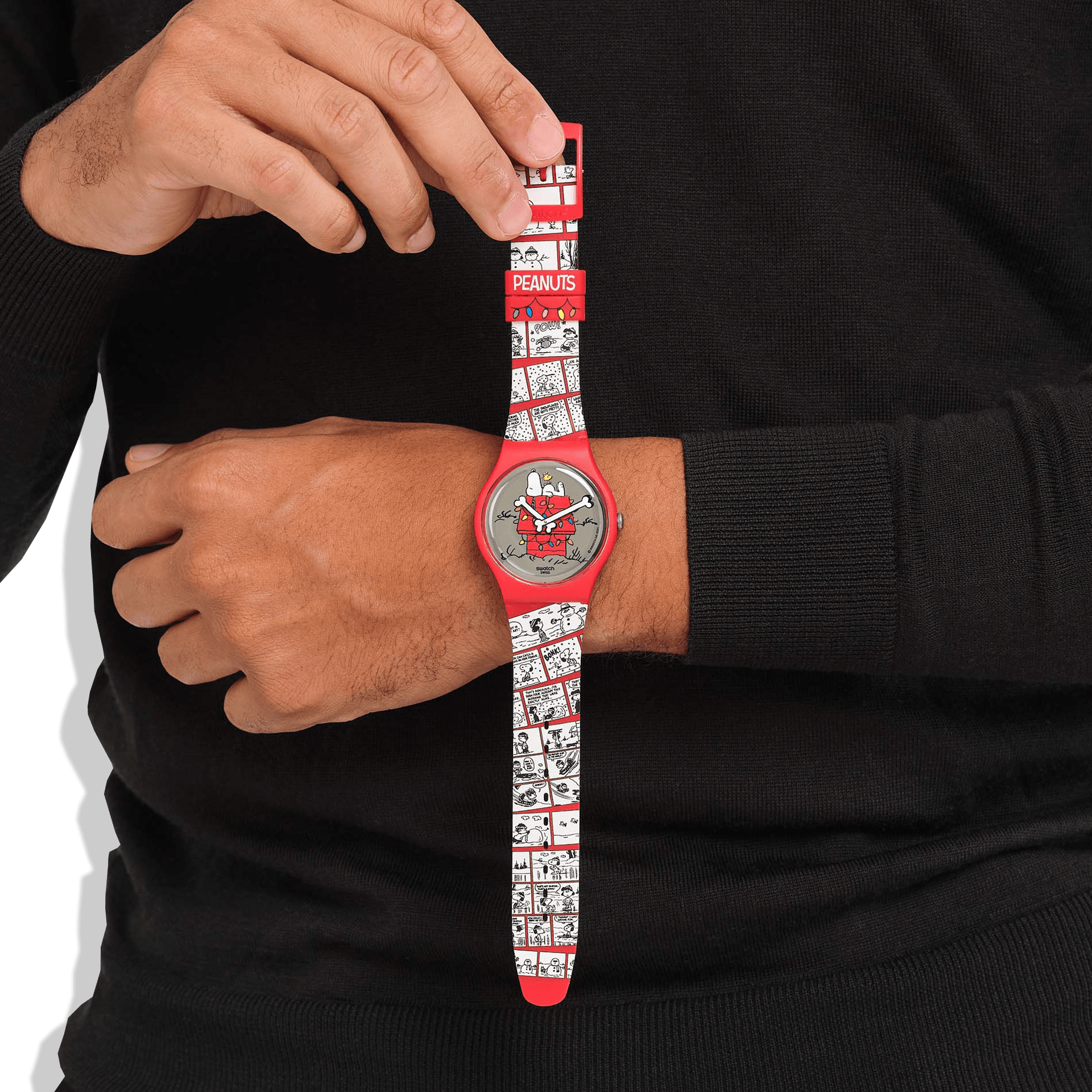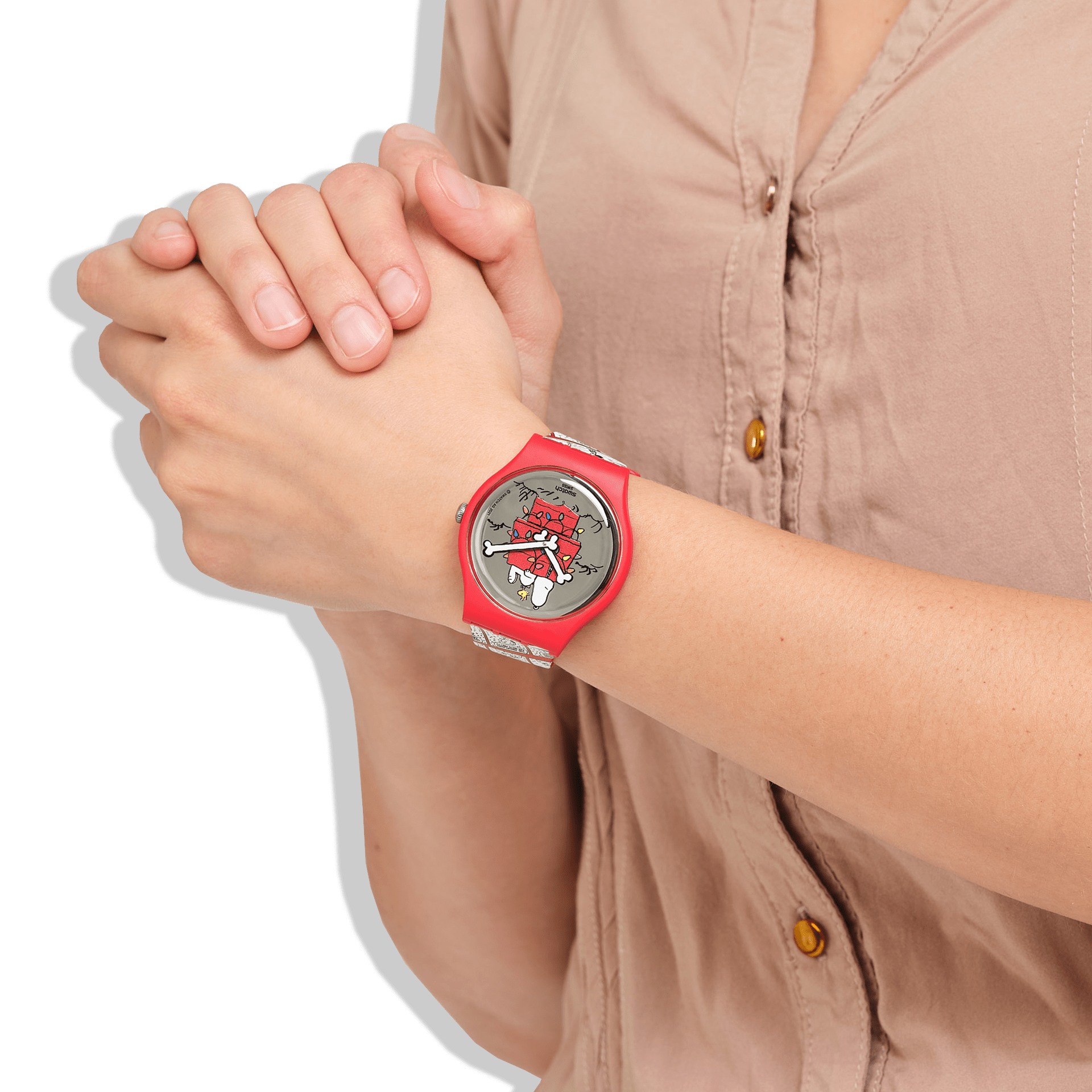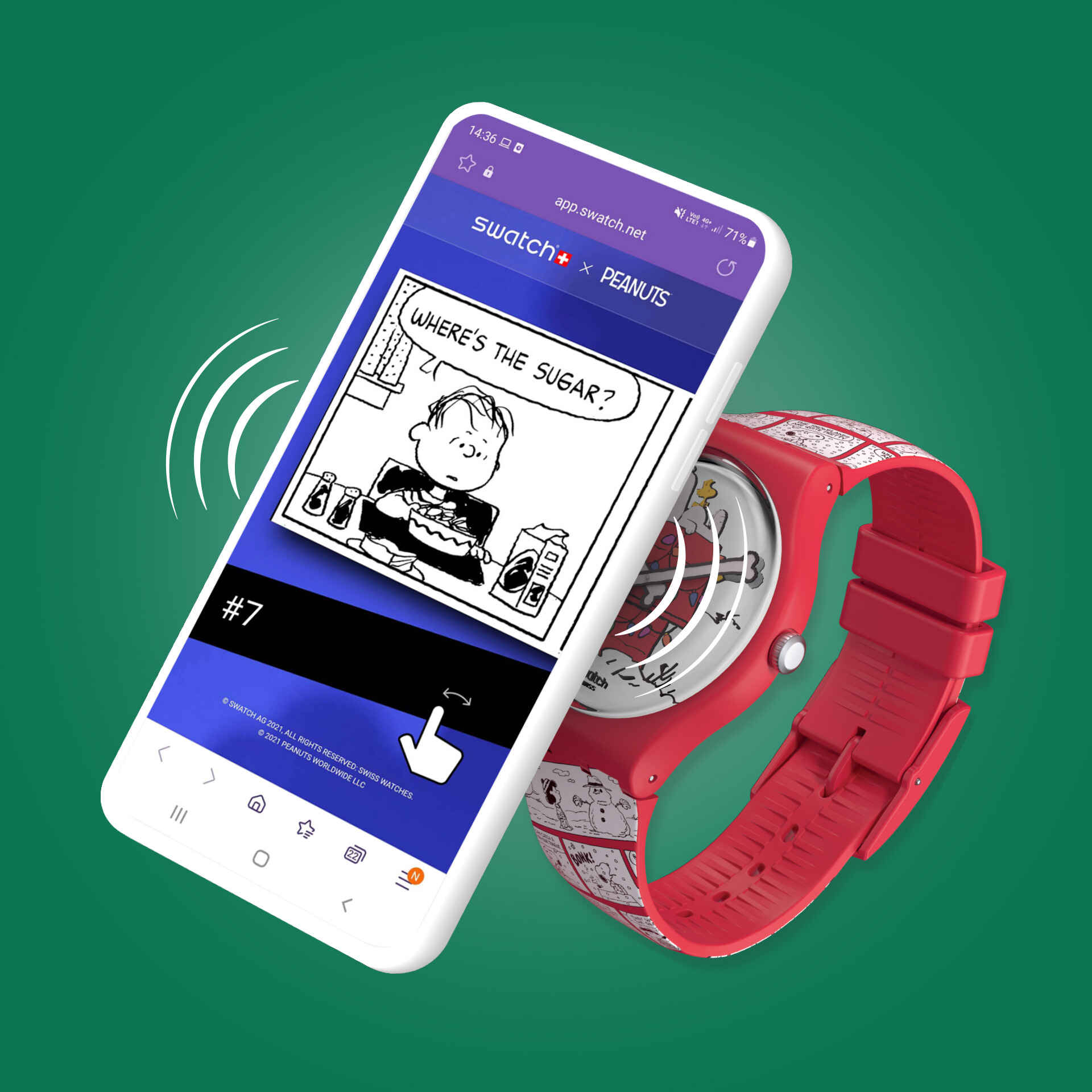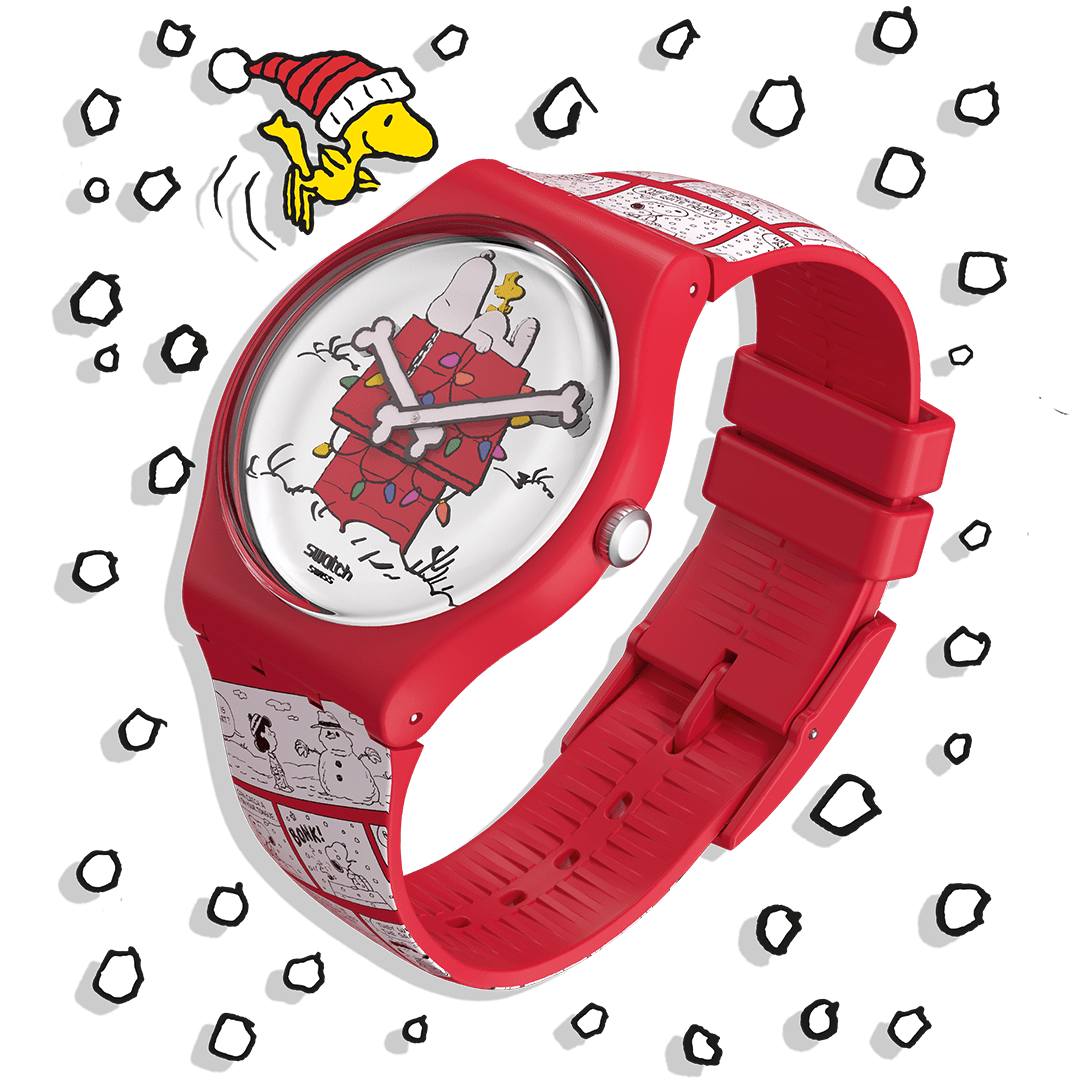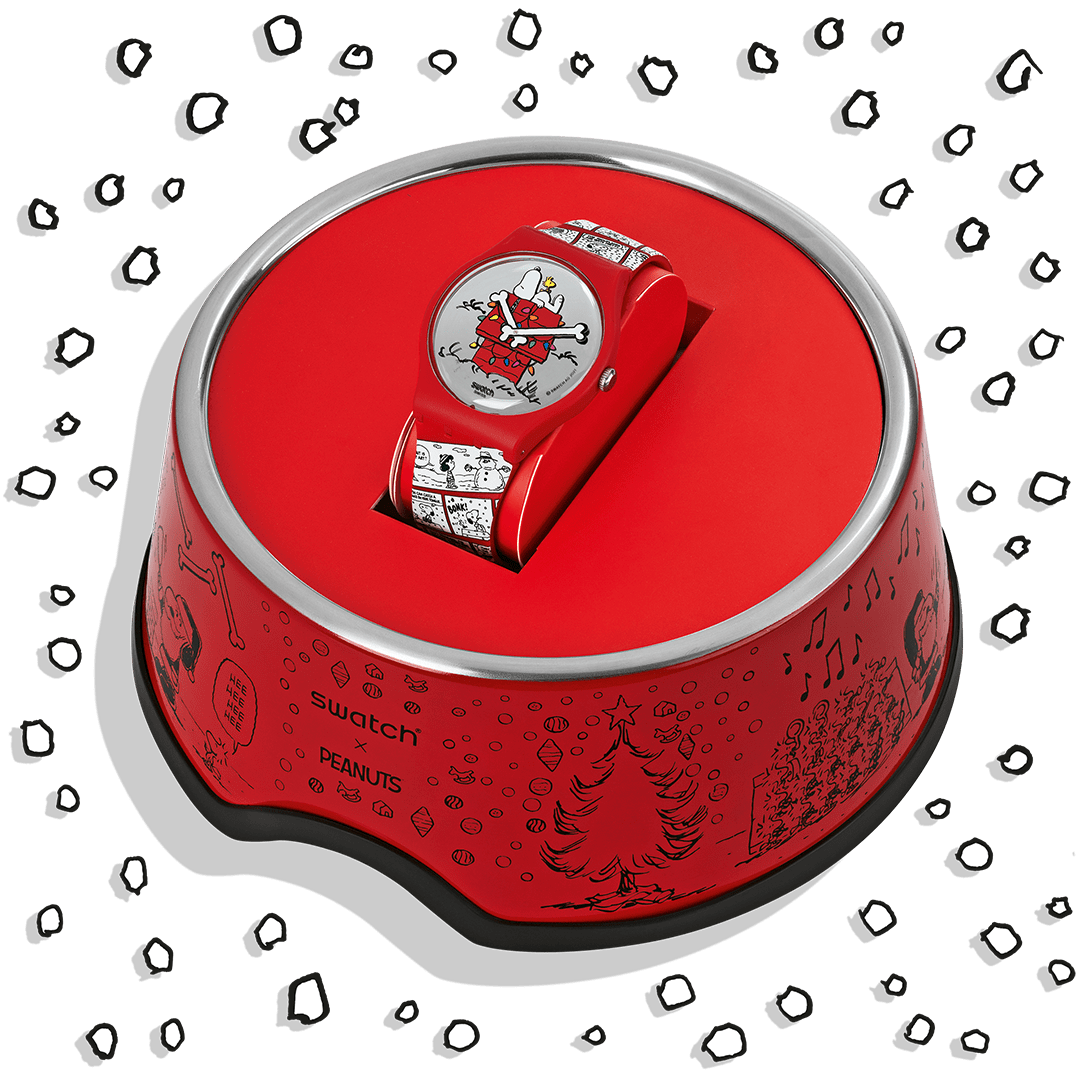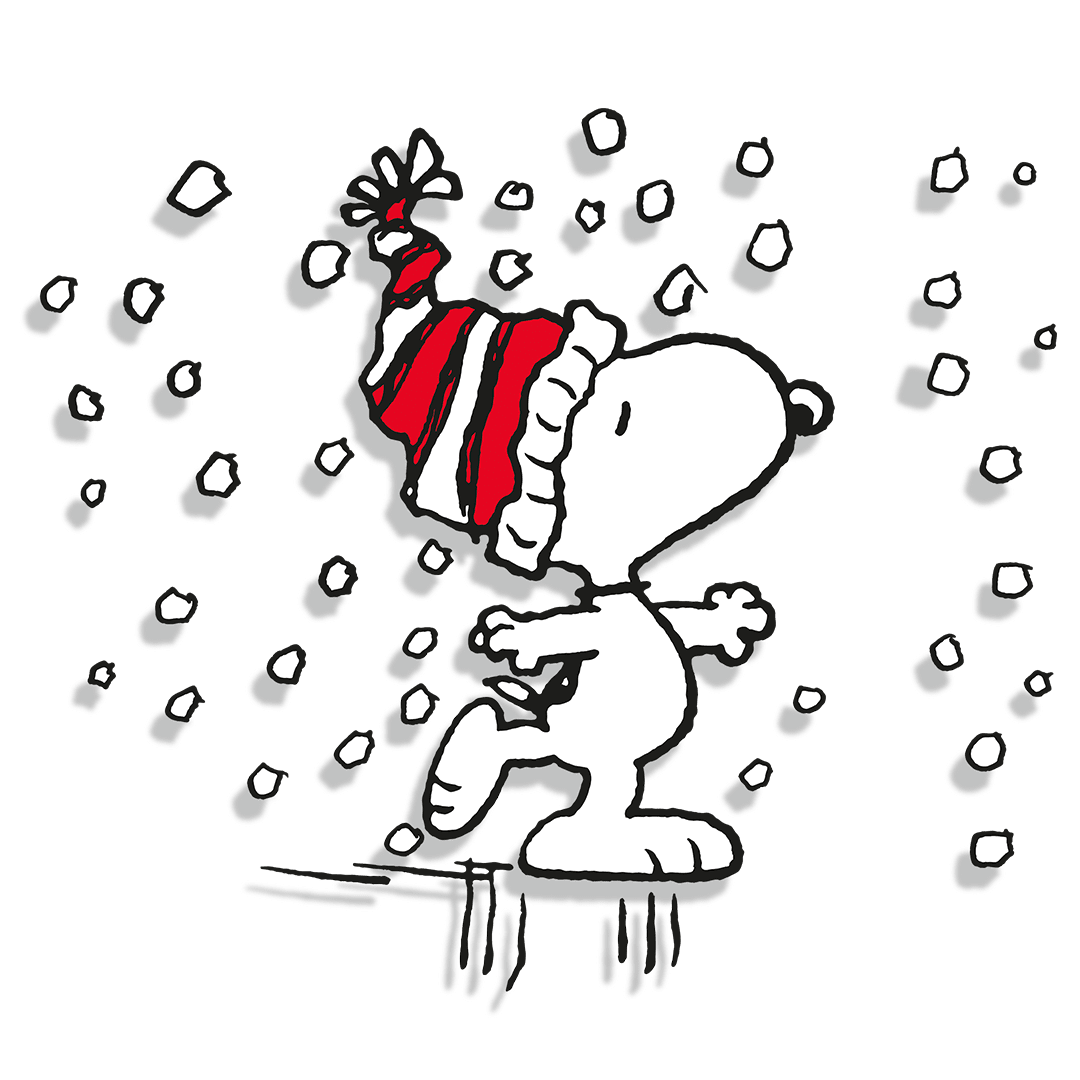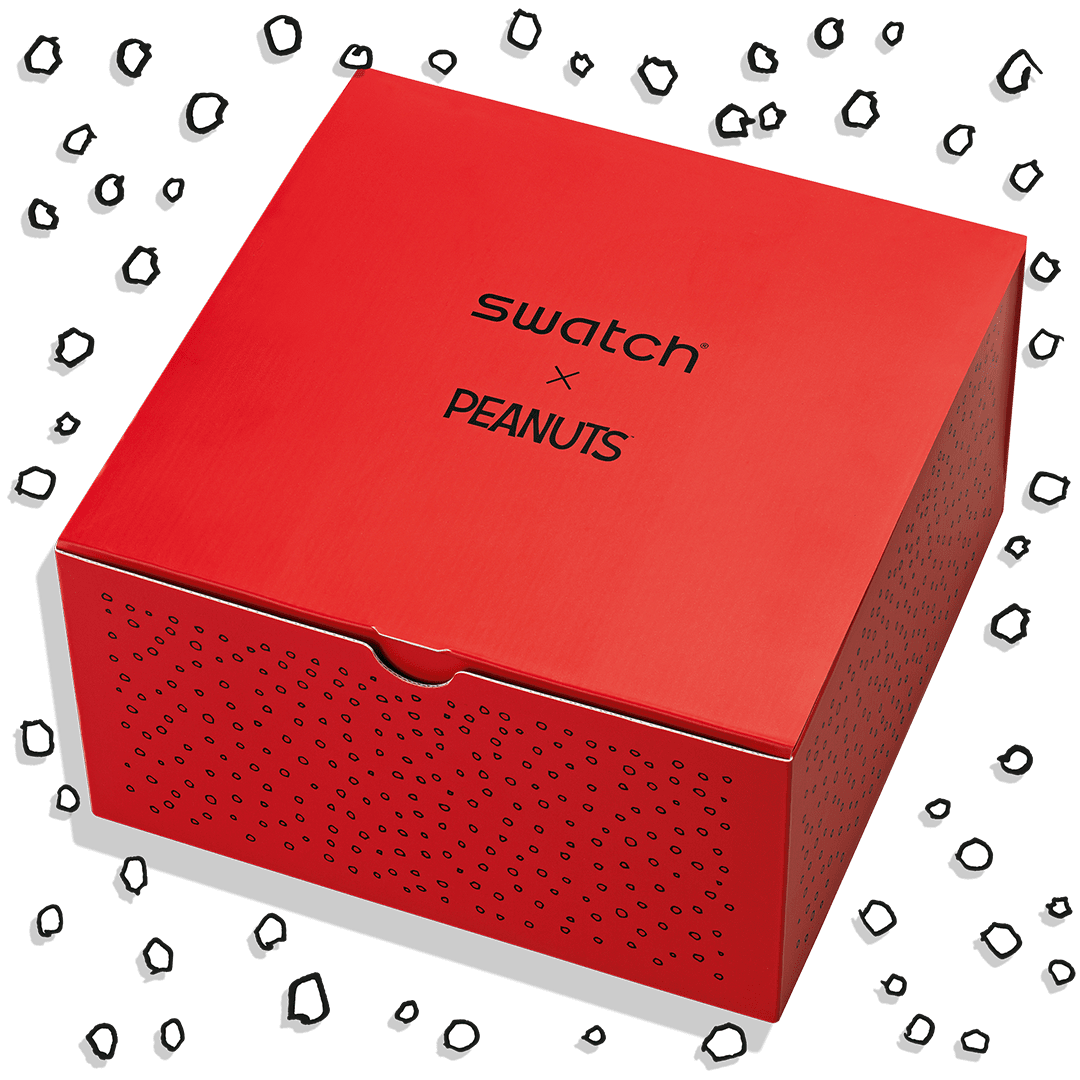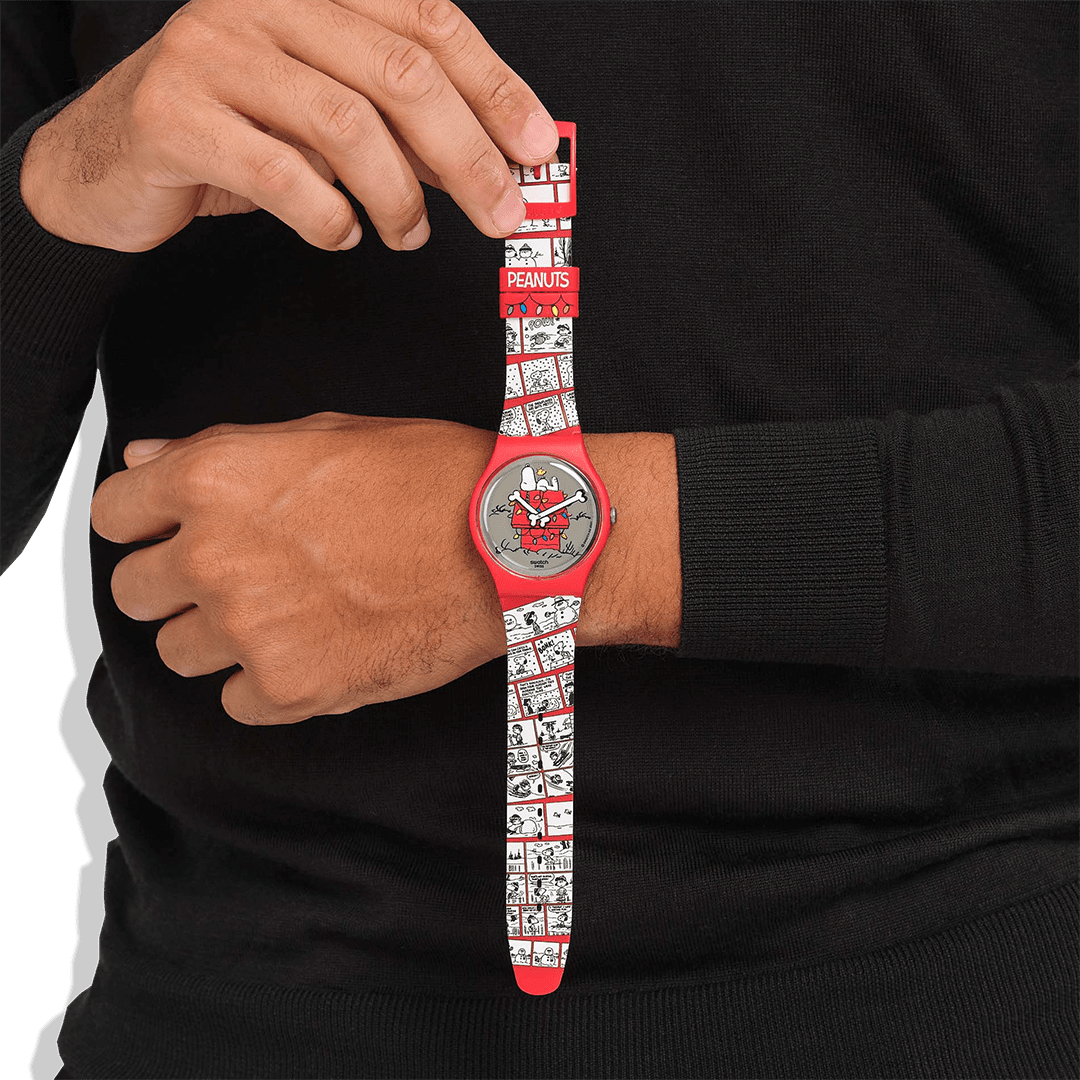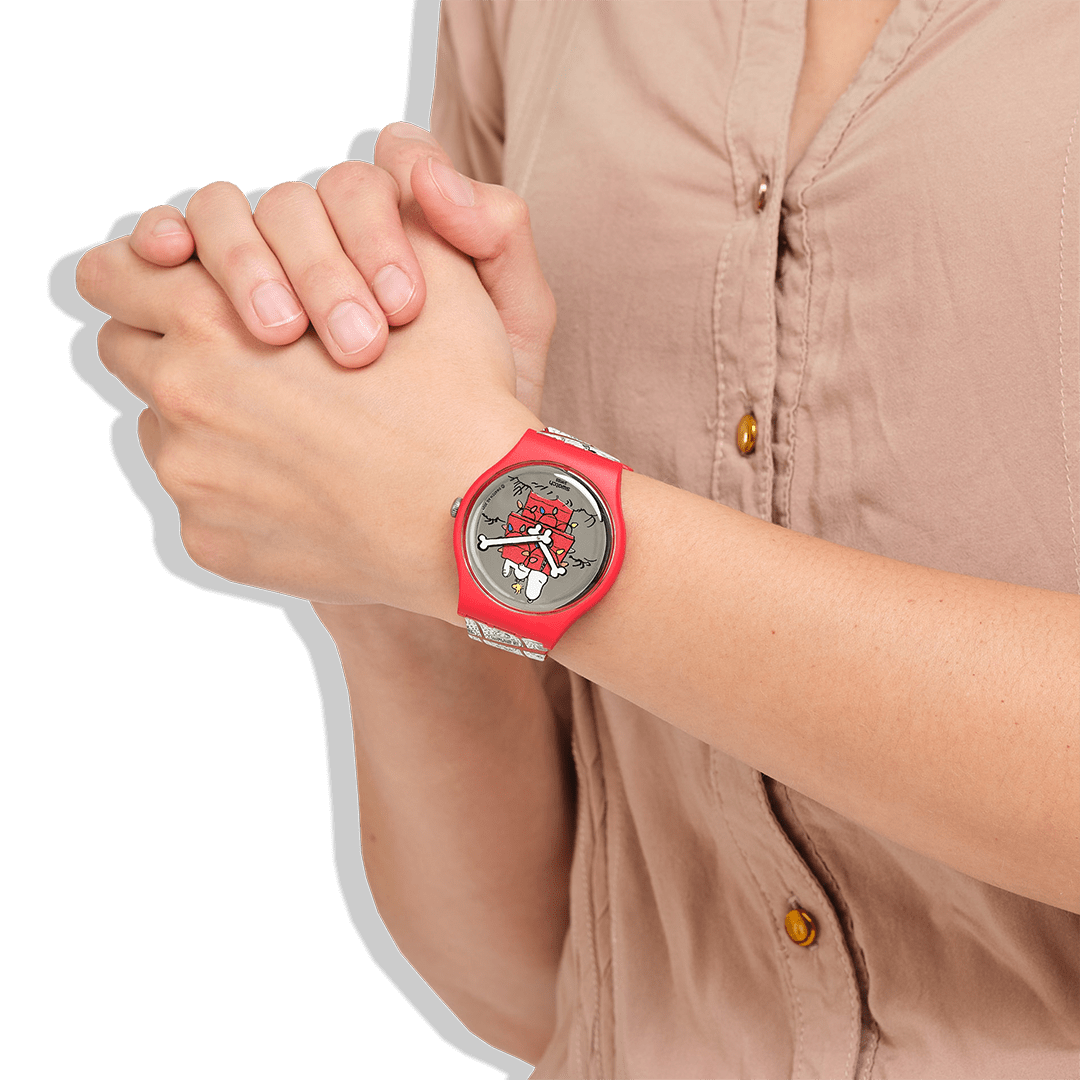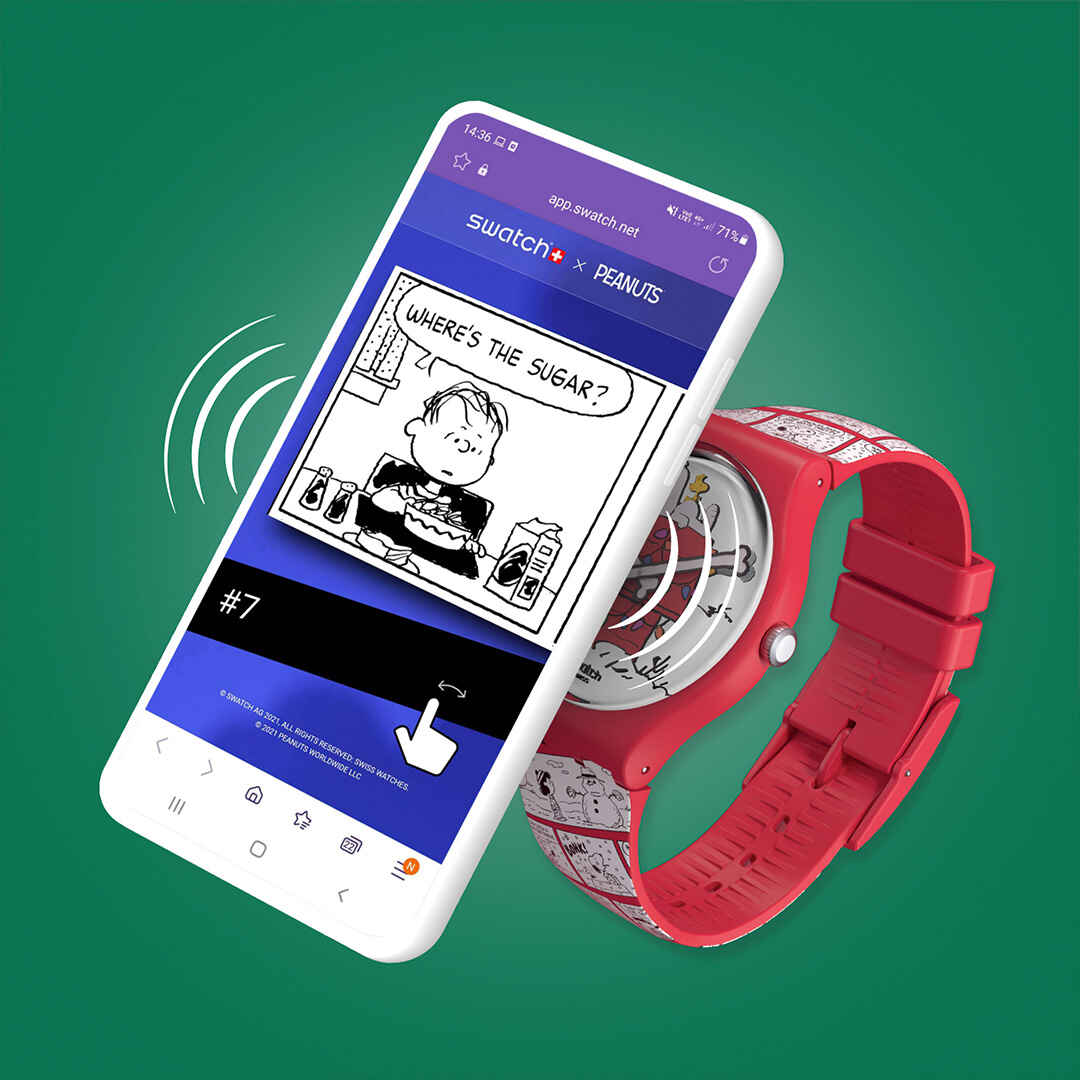 CHOMP!
This striking Swatch X Peanuts Holiday Special watch features a bold mirror dial set in a red bio-sourced case with a red silicone strap for a classic contrast design. It is home to some of the all-time favourite Peanuts classics: Snoopy on his doghouse on the dial, white dog bone clock hands and a black-and-white all-over comic-strip print. This watch features panels from original Christmas comic strips – and comes packaged in a delightful, detailed dog bowl design. The watch dial contains an embedded NFC chip that allows access to Peanuts comic strips via an NFC reader on a mobile device.
SO29Z109
Movement

Kvartsi

Water resistant

3 Bar

Strap Material

Silicone

Clasp Material

Muovi

Strap Buckle

Solki

Case Material

Bioperäinen materiaali

Collection Category

Peanuts

Packaging type

Erikoispakkaus

Color

Punainen

Strap color

Punainen

Dial color

Punainen

Case color

Punainen

Case shape

Pyöreä
Meet the entire Peanuts gang
Meet the entire Peanuts gang
See the other Swatch X Peanuts watches featuring all the lovable Peanuts characters. There's bossy Lucy Van Pelt, the imaginative Snoopy with his sidekick Woodstock, the caring and faithful Charlie Brown, as well as the other friends.
Discover all the Swatch X Peanuts watches