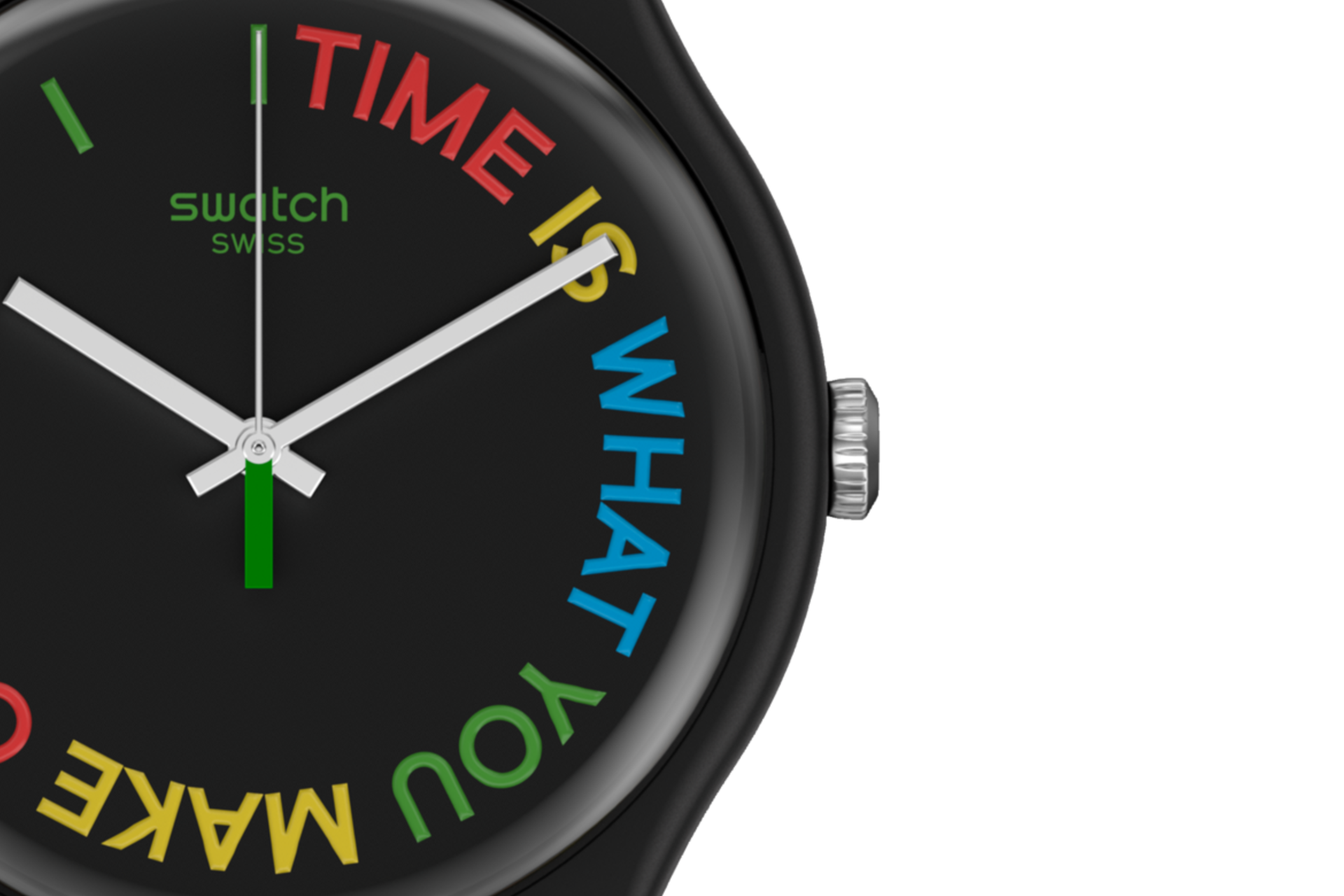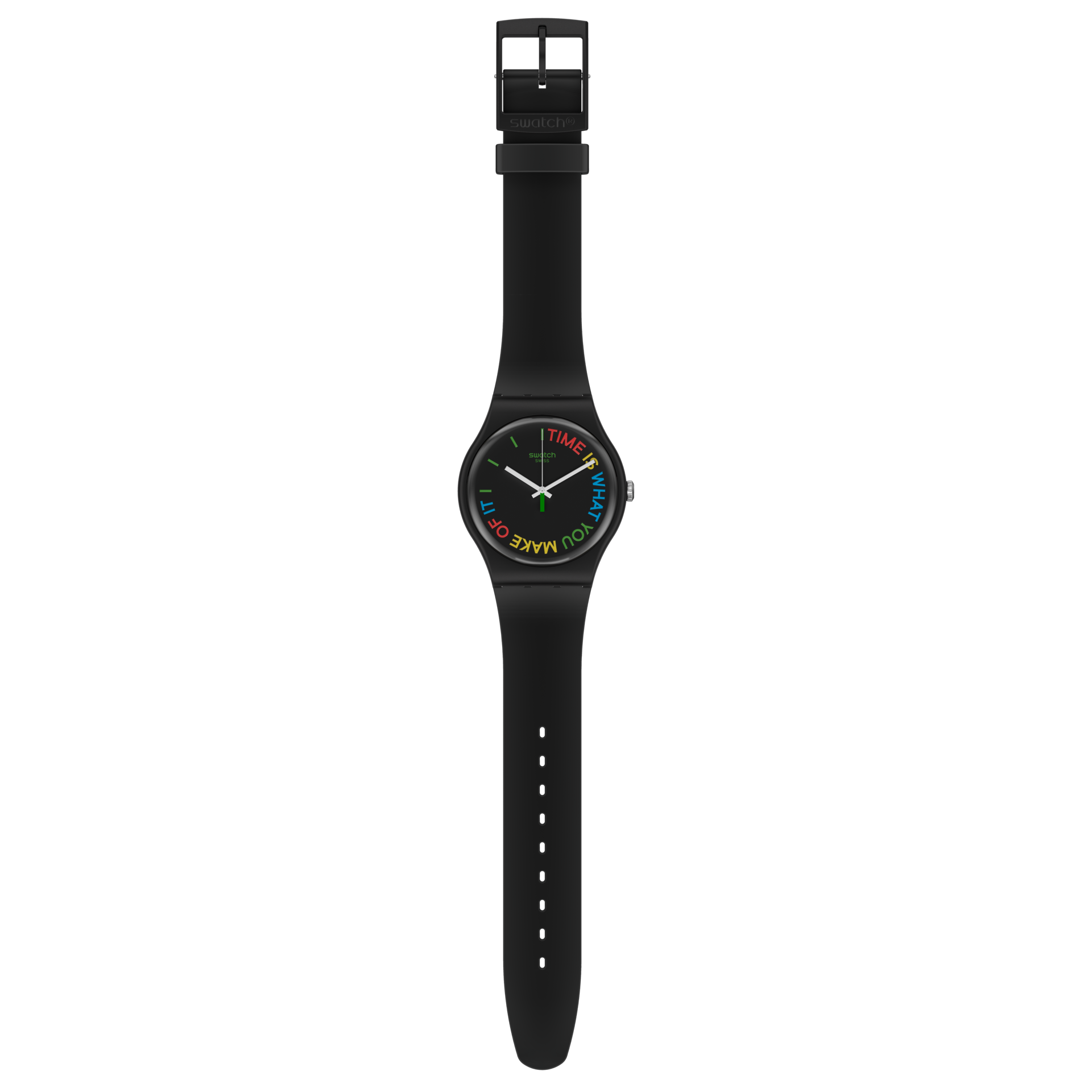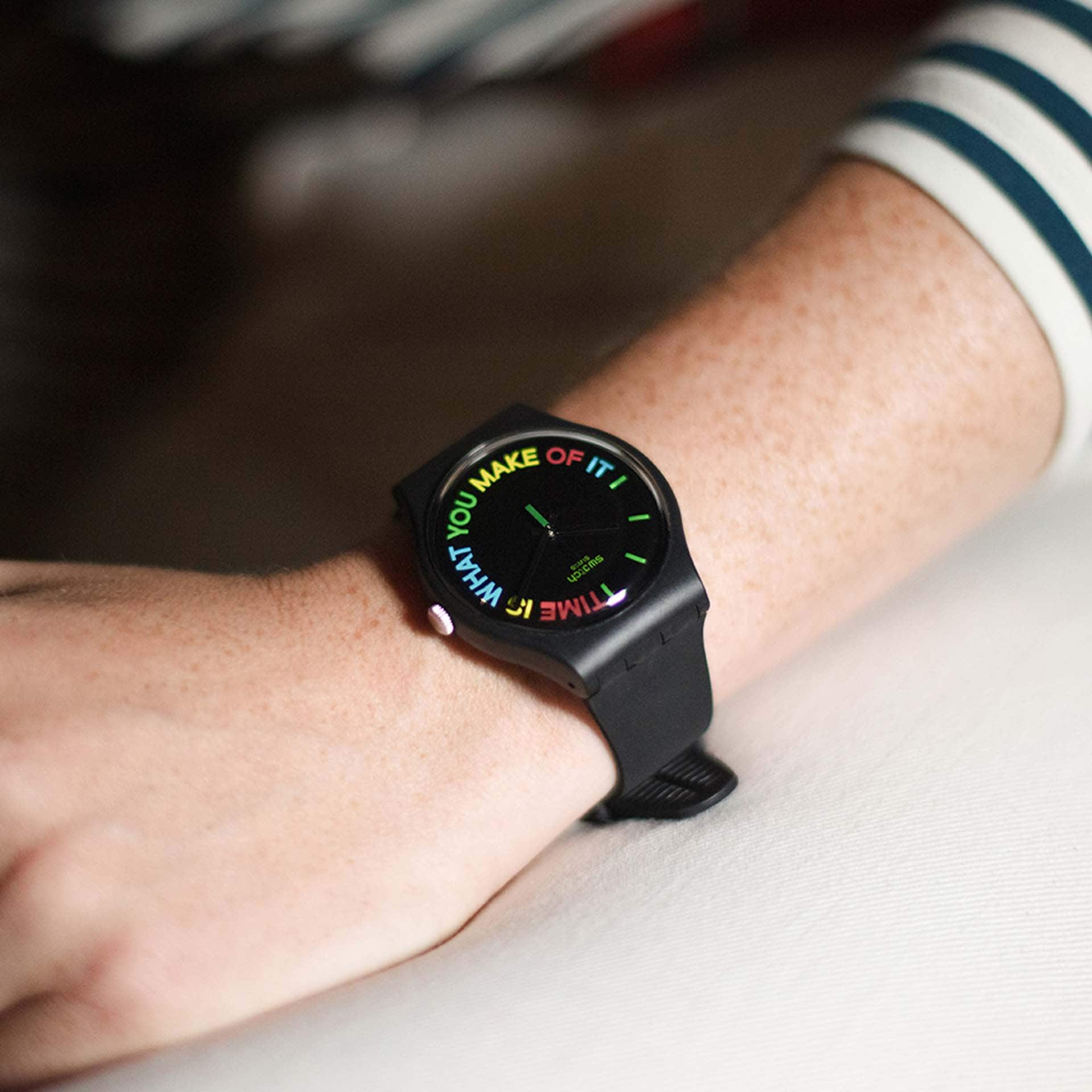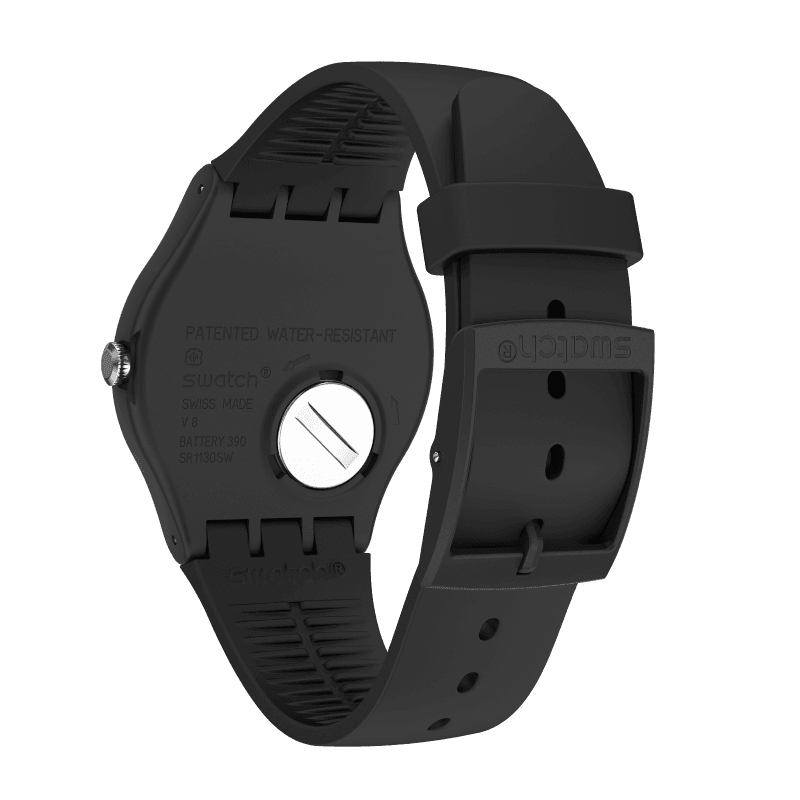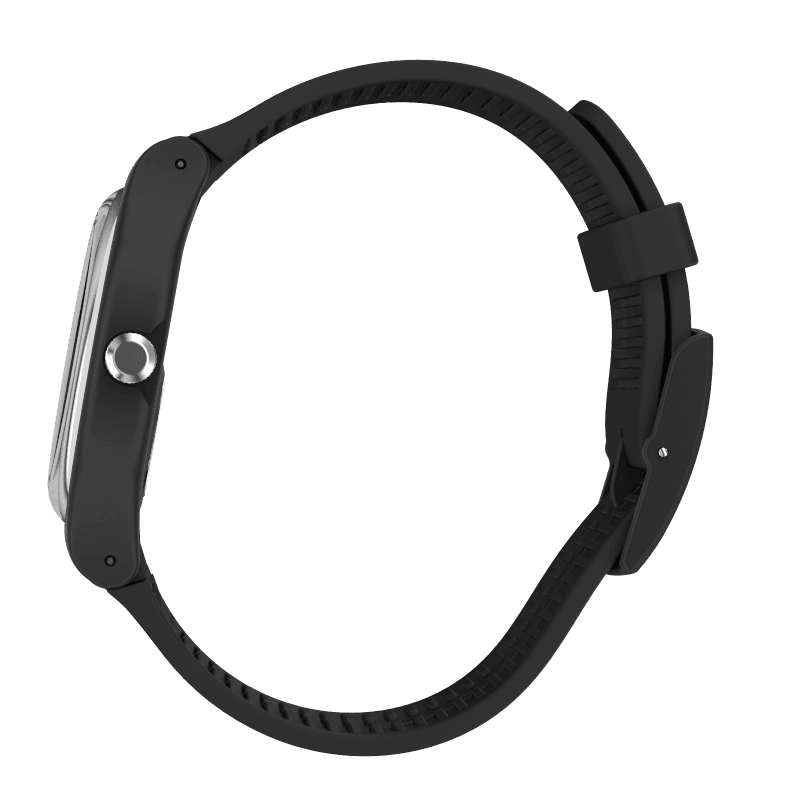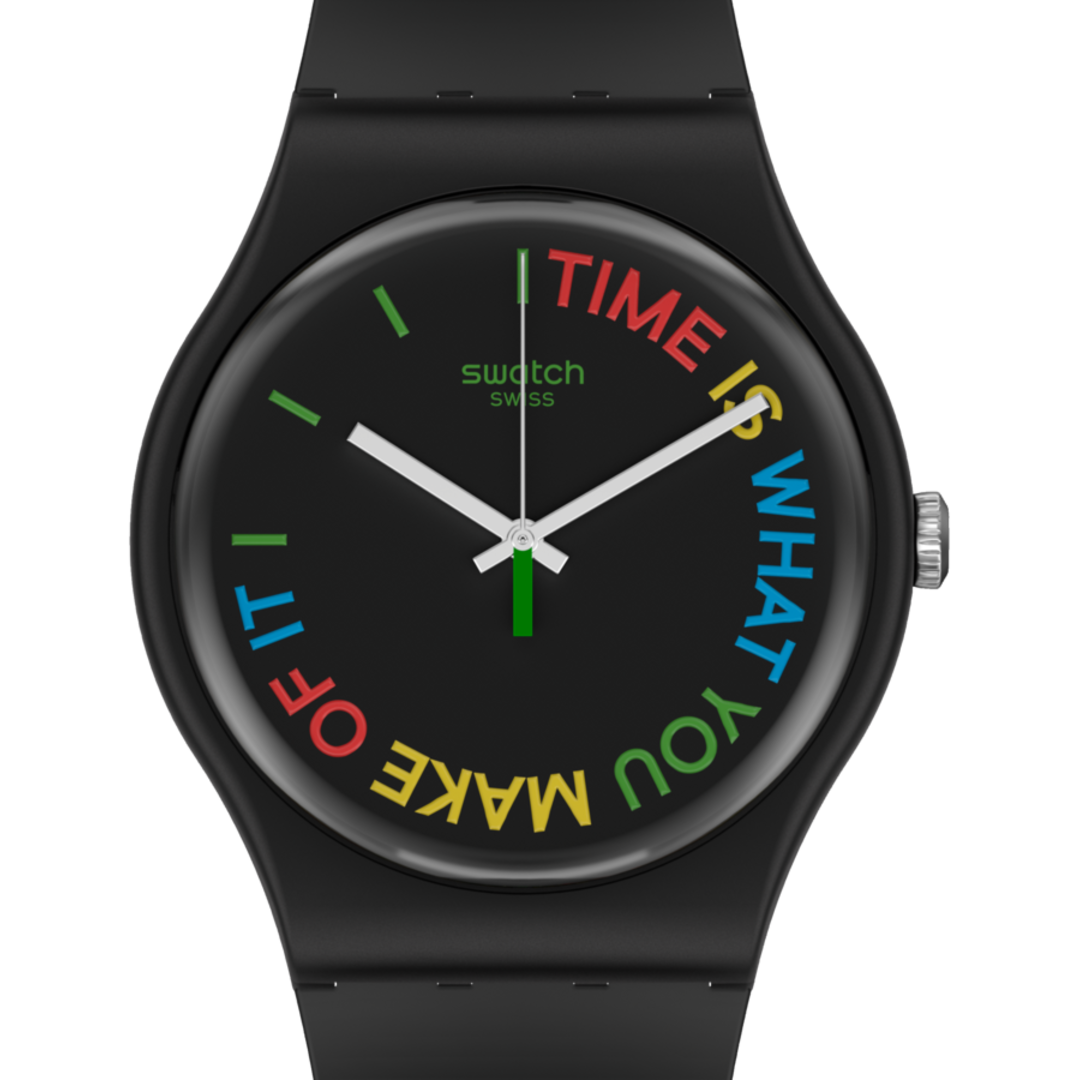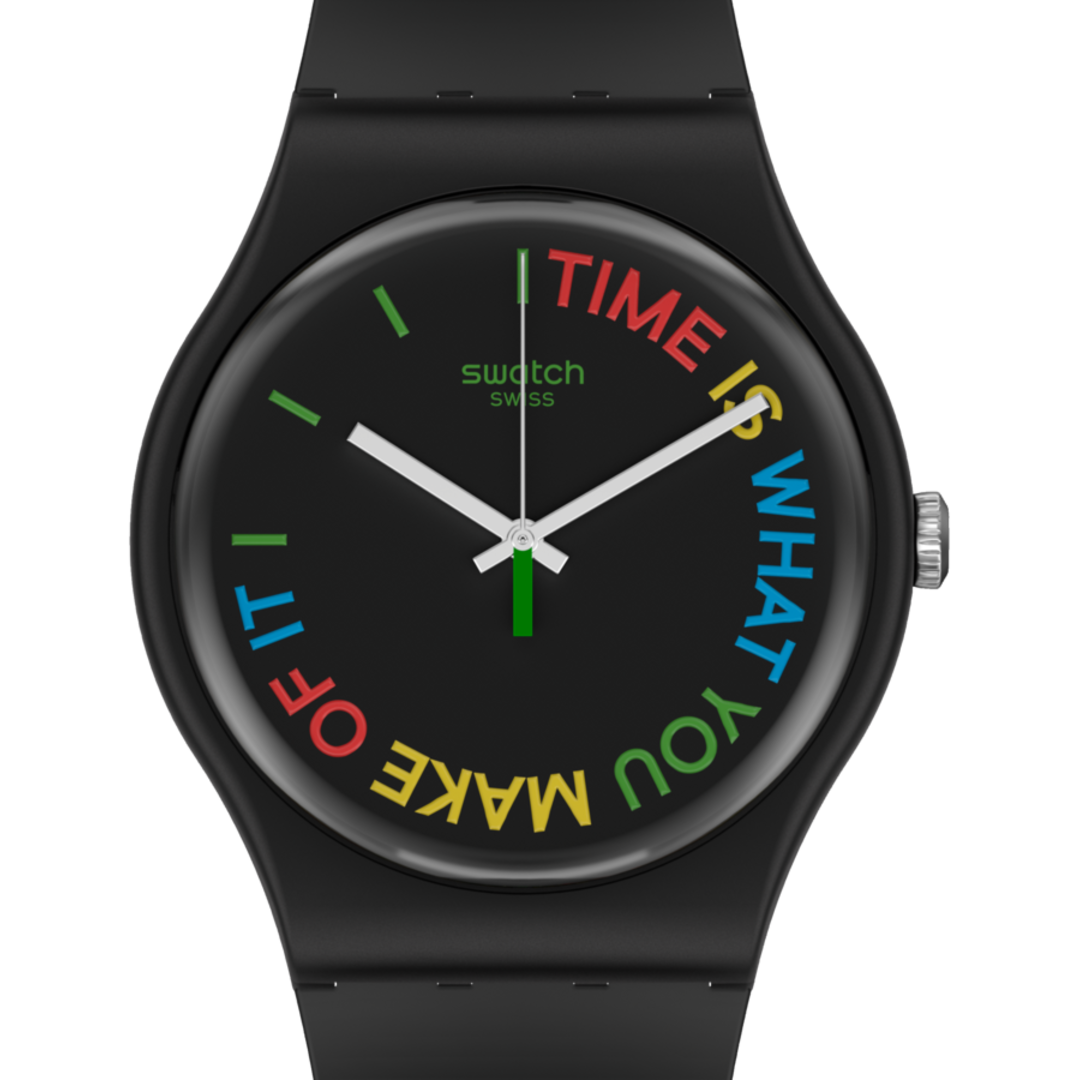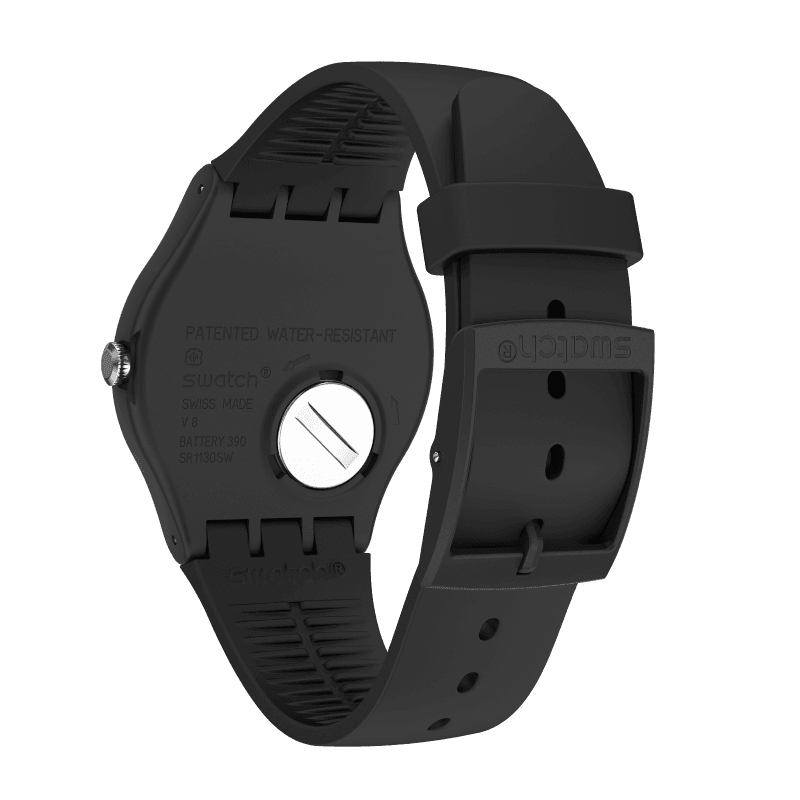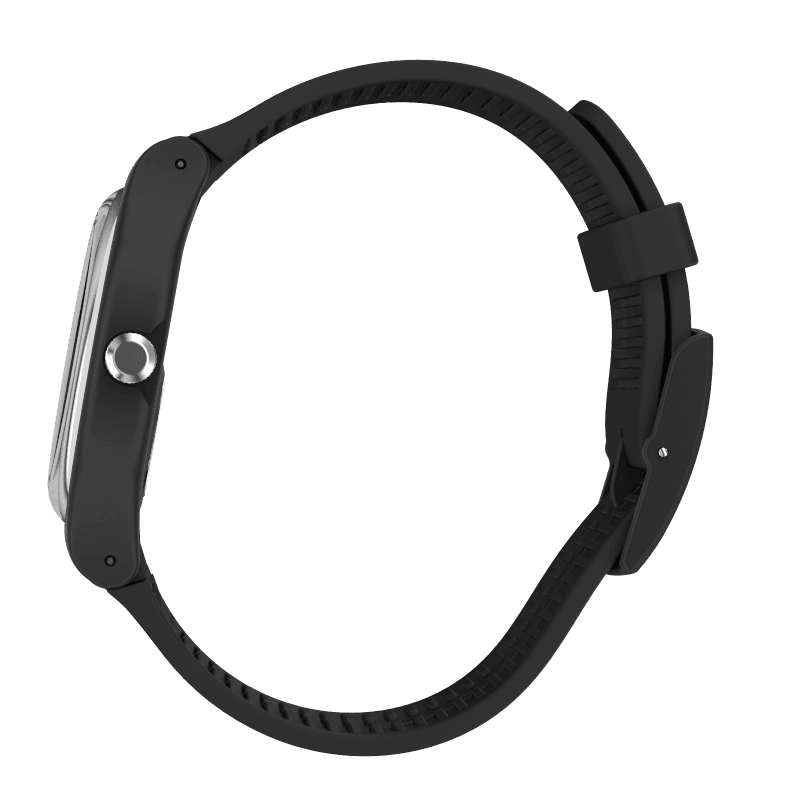 FREETID
The message takes inspiration from 1984 "don't be too late", the first irreverent and ironic message ever printed on a Swatch. It finds 3 different declinations: "same same but different" on the Gent style (spot the difference…it's a color switch); "call to action" on the new gent style; "tell me more" as a decorative pattern on the movement of Sistem51 (coming in October). One cannot miss it – and can join the circle with the most personal suiting style. And of course, the most suiting notion of time: every watch is named after the world TIME in one of the many world languages.
SO29B103
Movement

Kvartsi

Water Proof

30 Meter

Strap Material

BIOPERÄINEN MATERIAALI

Clasp Material

Bioperäinen materiaali

Strap Buckle

Solki

Case Material

Bioperäinen materiaali

Collection Category

1983

Packaging type

Vakiopakkaus

Color

Musta

Strap color

Musta

Dial color

Musta

Case color

Musta

Case shape

Pyöreä
1983 - BIORELOADED
1983 - BIORELOADED
Born in 1983, made in 2020. An innovative collection where all conventional materials were replaced by bio-sourced ones.
Check out the collection