The new Swatch Headquarters
After a construction period of almost five years, Swatch inaugurates its new headquarters in Biel – one of the world's largest timber structures, designed by the Japanese star architect Shigeru Ban. Heralding a new chapter in the history of the brand, this building defies current conventions, just like the watches that are created there.
The building
The shimmering, curved silhouette of the new Swatch building extends over a total length of 240 meters and a width of 35 meters. At its highest point, the façade measures 27 meters. The unusual design breaks with the conventions of classic office building architecture and blends harmoniously into the urban environment. A timber framework construction forms the basic structure of the large-area façade. The traditional material was chosen for its ecological and sustainable properties.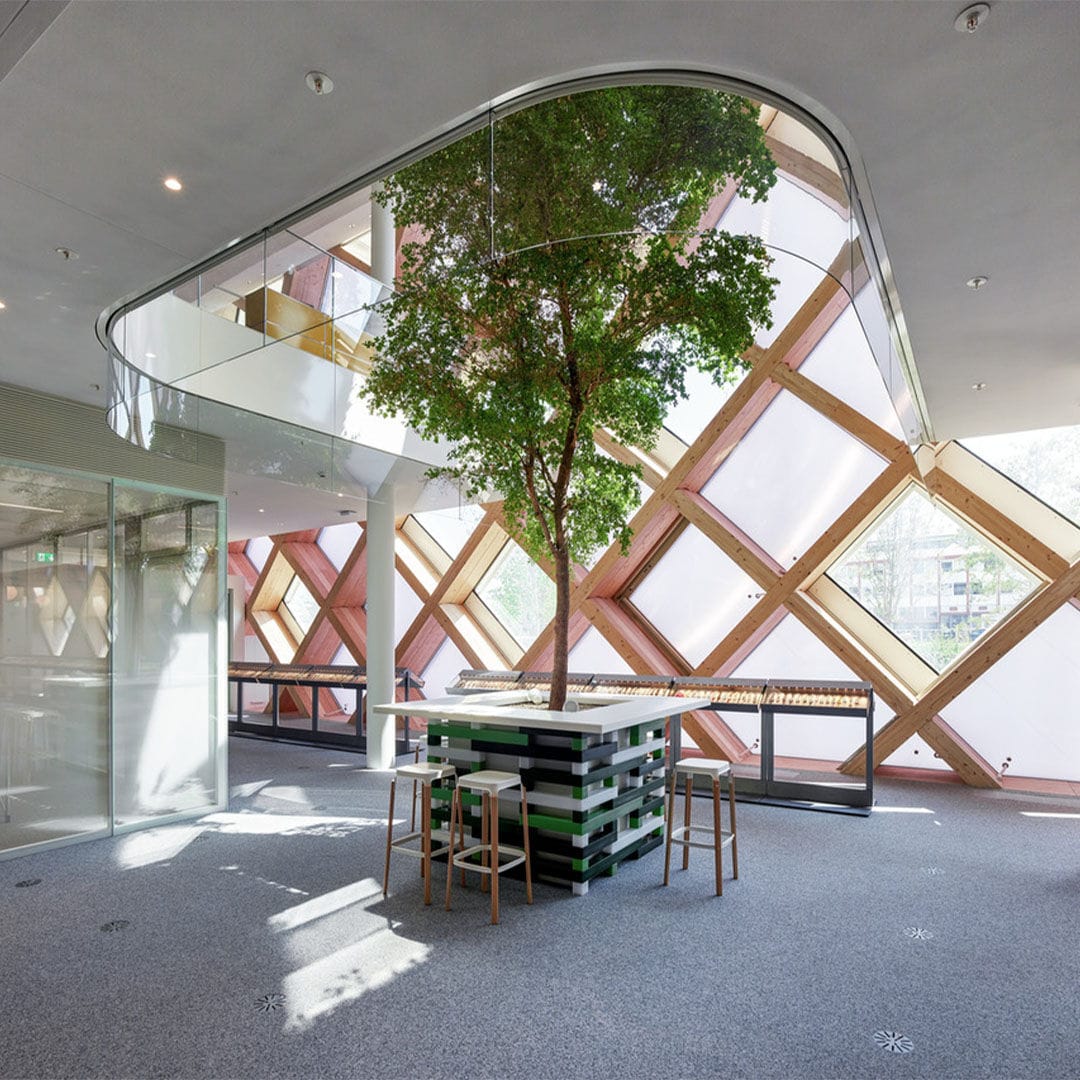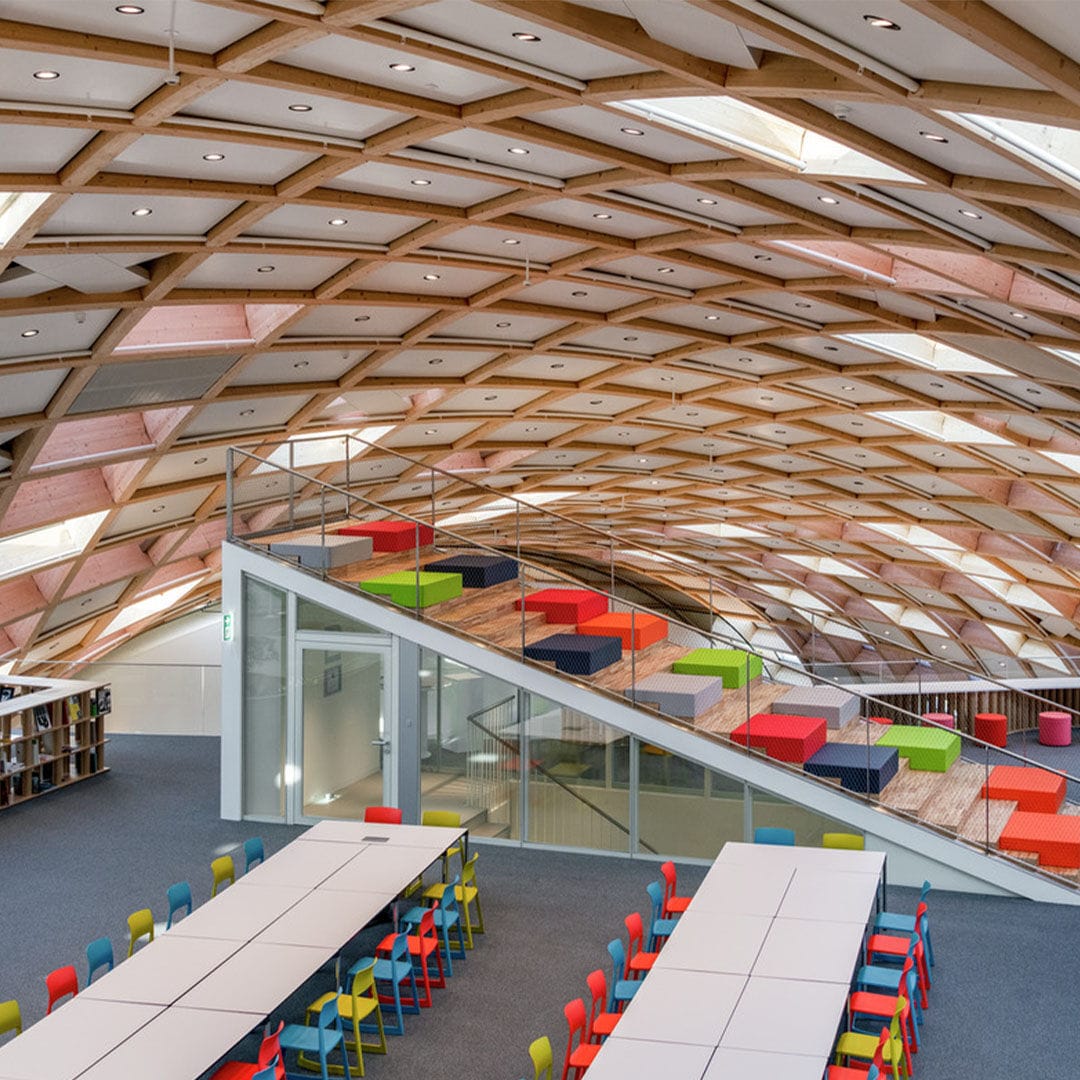 Also designed by Shigeru Ban, the Cité du Temps, measuring 80 x 17 x 28 meters, forms an independent architectural unit that perfectly complements the Swatch building. It hosts both the Omega Museum, located on the 1 st floor, as well as PLANET SWATCH on the 2 nd floor. The Nicolas G. Hayek Conference Hall on the 4 th floor, which is reserved for Swatch Group, stands out with its elliptical shape.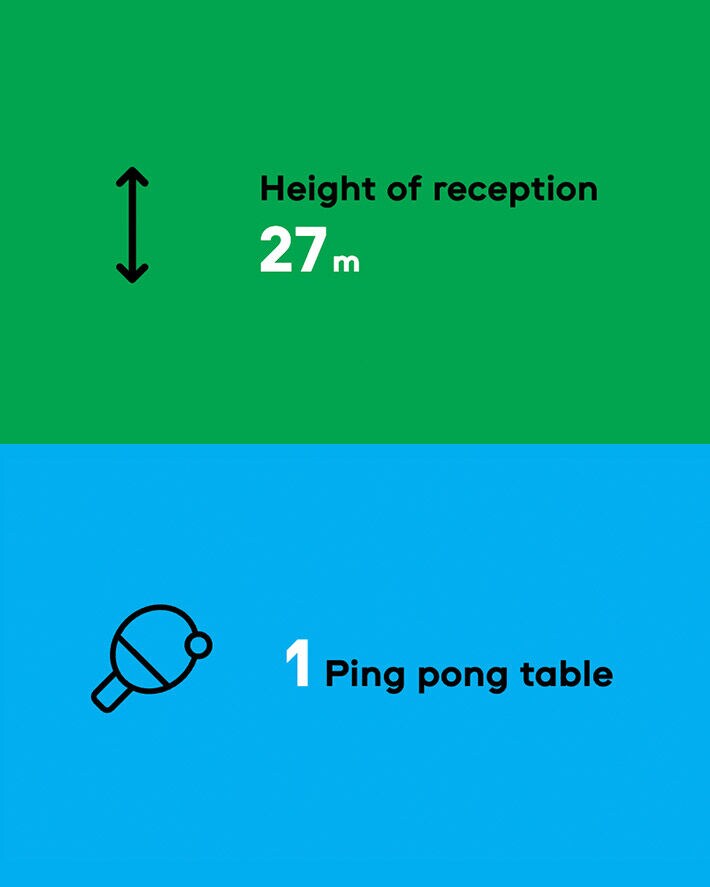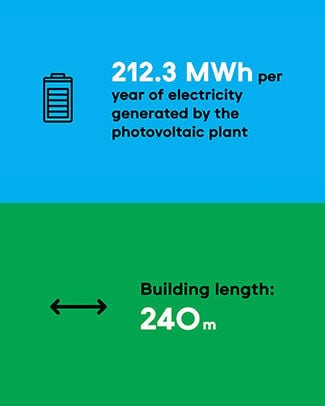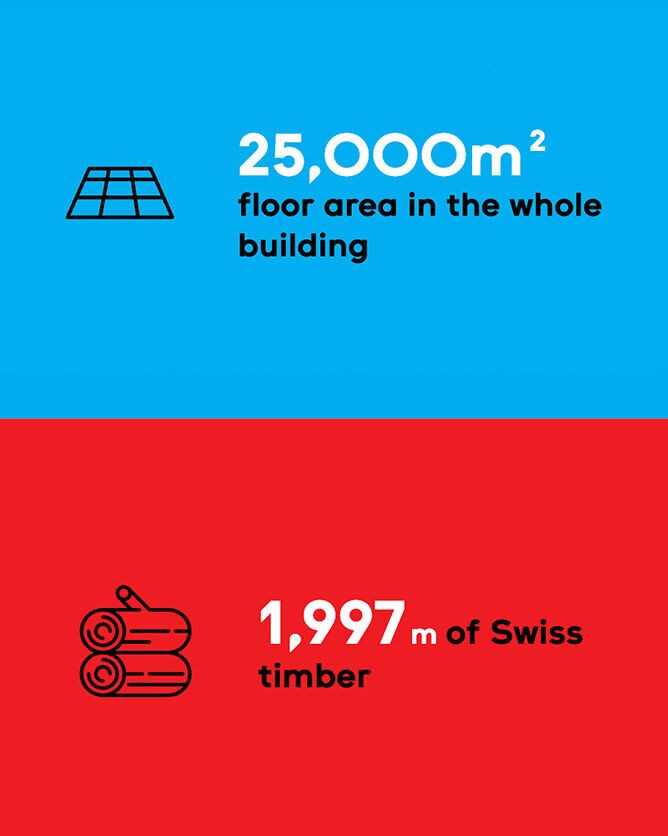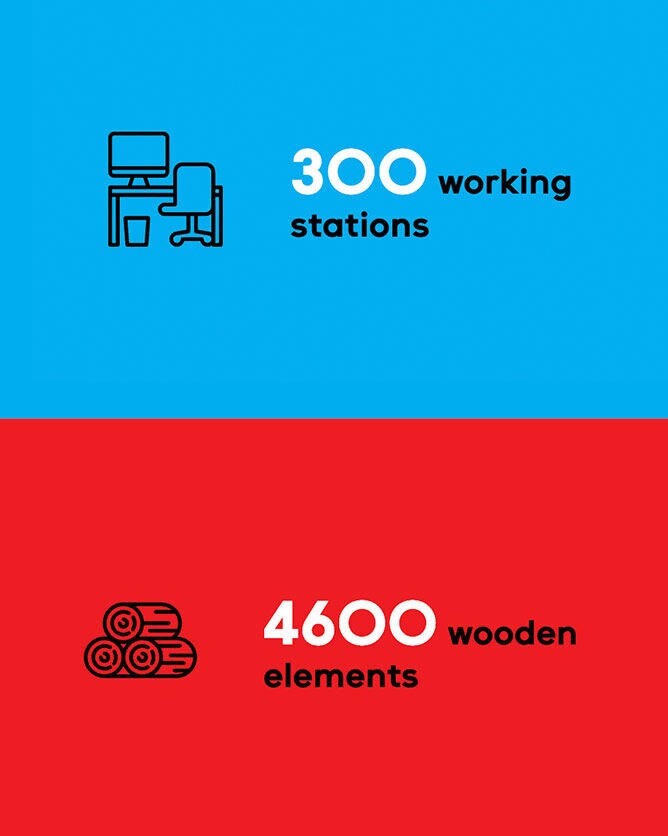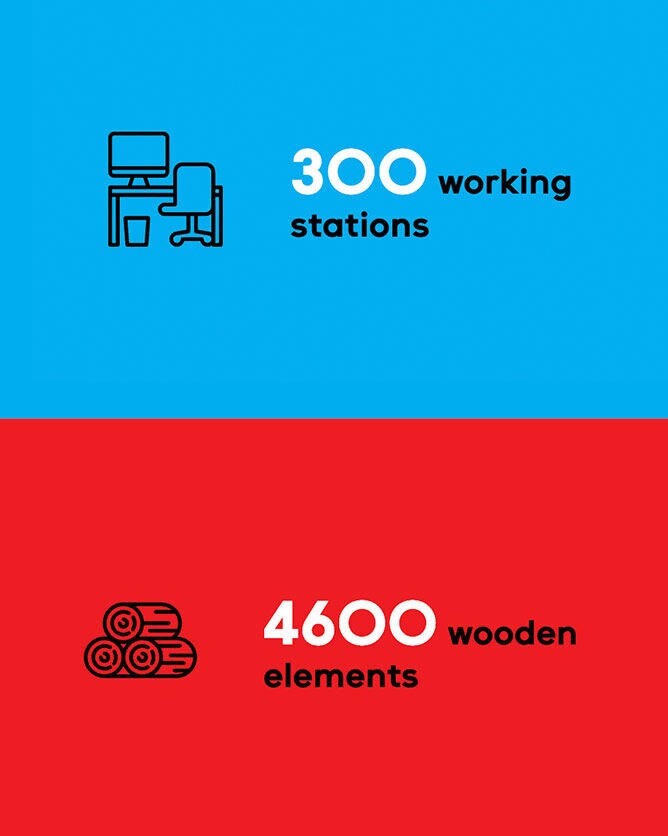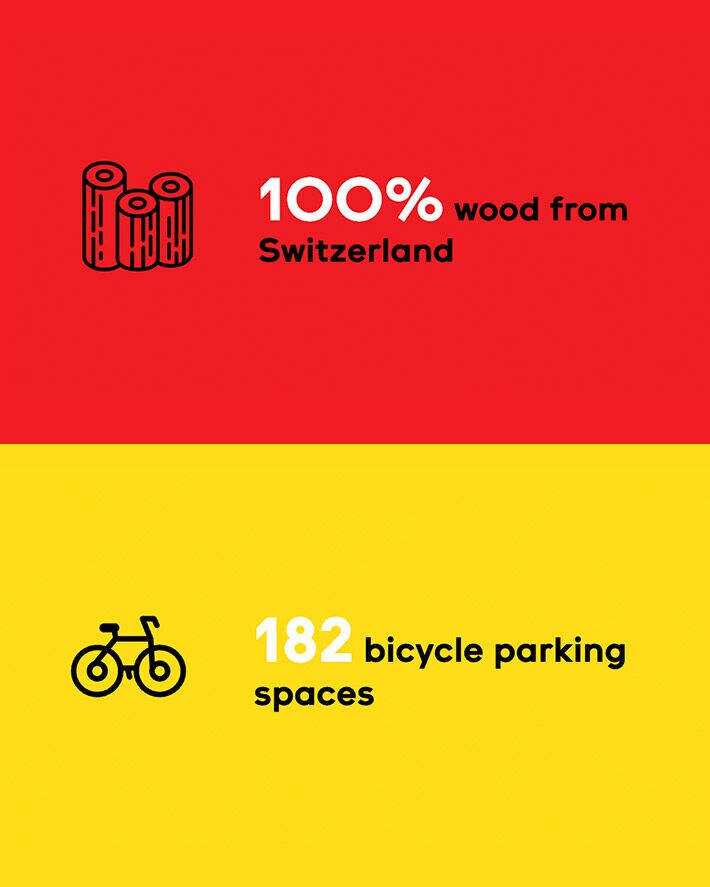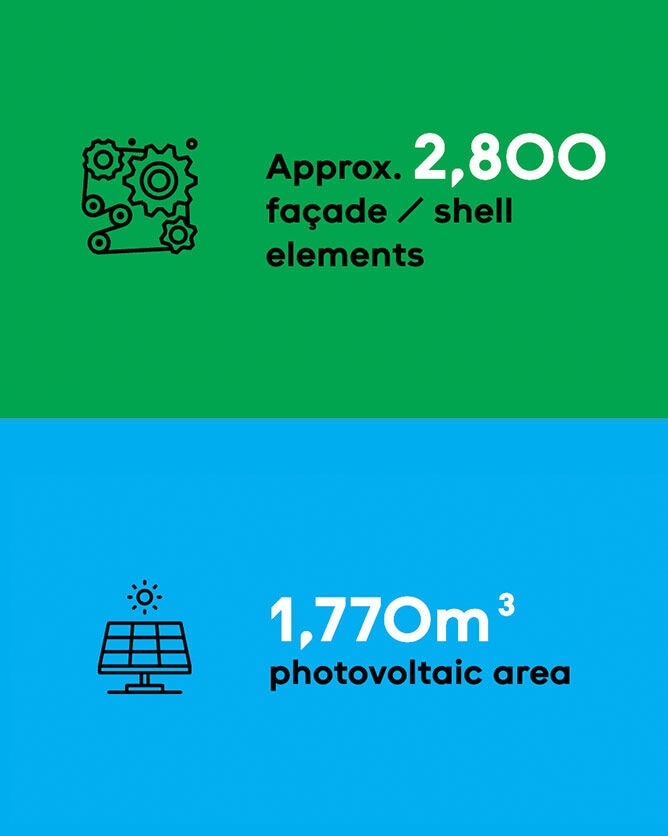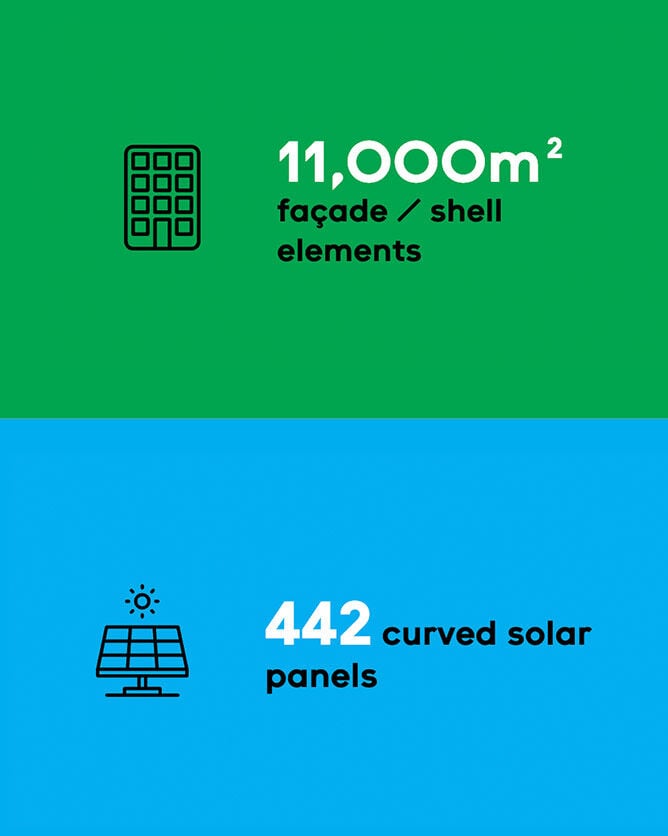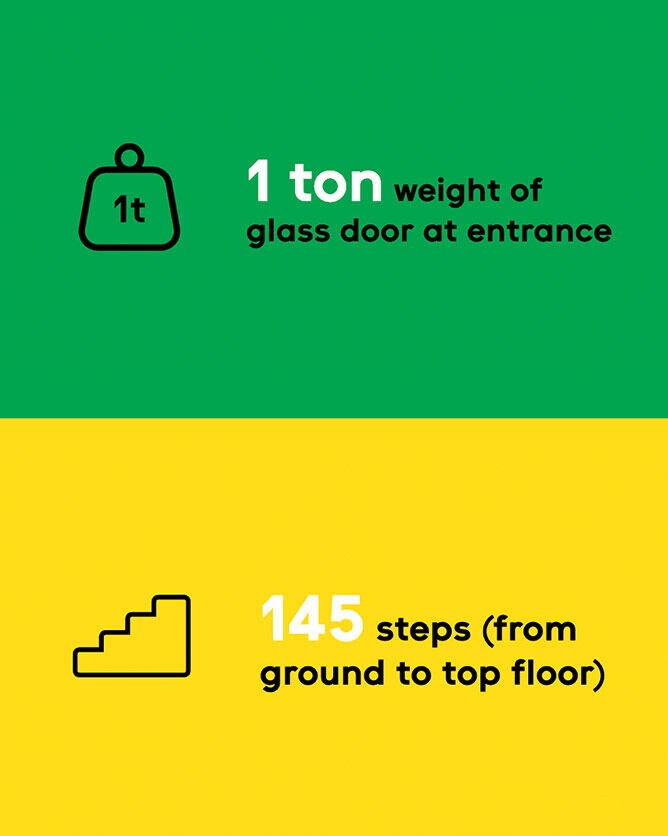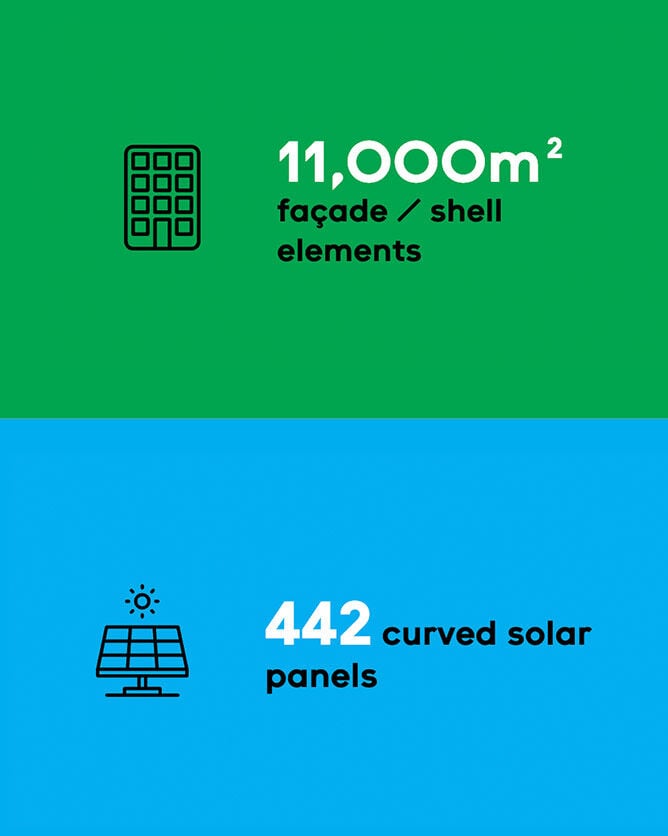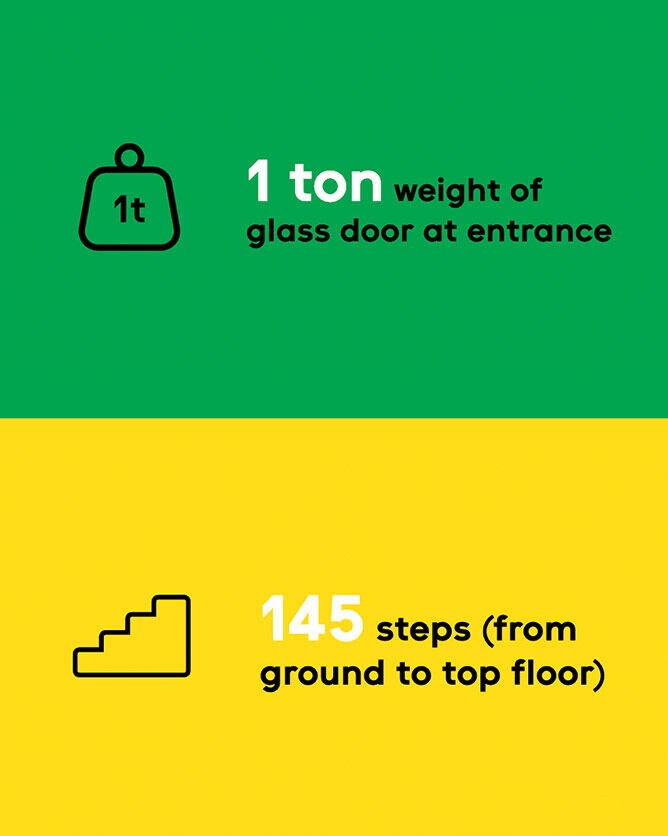 A spacious green area has been created around the new company headquarters, connecting with the city of Biel, its inhabitants and visitors. In the landscaping, the existing, protected tree populations were taken into account and supplemented with new trees and greenery. A total of more than 120 trees have found their new home on the Swatch site. At the southern edge of the Swatch site, as part of the local recreation zone of this district, a picturesque riverside hiking trail runs along the river Schüss.