Tanja Hüberli & Nina Betschart
Tanja Hüberli & Nina Brunner (Betschart) : European champions with a laser focus
After holding their nerve and putting in some sterling performances, Tanja and Nina were crowned European champions at EuroBeachVolley 2021. Let's take a look at what makes the Swiss duo tick.
Introducing our champion women's beach volleyball Proteam
Tanja Hüberli – or Hübi, as she's known to her teammates – takes "Time is what you make of it" as seriously as can be. When she's not studying for school, the EuroBeachVolley gold medalist is training. When she's not training, she's organizing. And when she's not organizing, she's hiking. Or baking. Or listening to music, dancing, cooking up a delicious Thai curry, hanging out with friends…
Phew, that's a lot. Yes, Hübi is one young woman always on the go.
Multitasking like this takes energy and ambition, of course – and Tanja has a lot of both. Not surprisingly, one of her biggest sporting inspirations is Nicola Spirig Hug, the Olympic and European champion triathlete. Here's what Tanja has to say about her compatriot:
"She inspires me in how she is handling so many trainings, tough competitions and having three little kids. And I also think she has a great personality."
She's too modest to admit it, of course, but Tanja Hüberli has become something of an inspiration herself. Her positivity is positively infectious. No matter what she encounters (except her only fear, spiders) she keeps a smile on her face, never stops believing and keeps fighting for her dreams.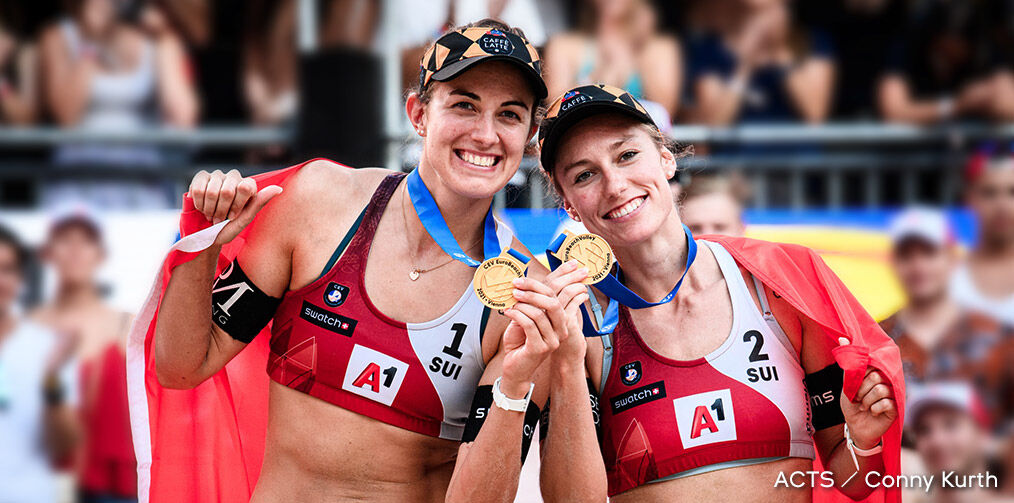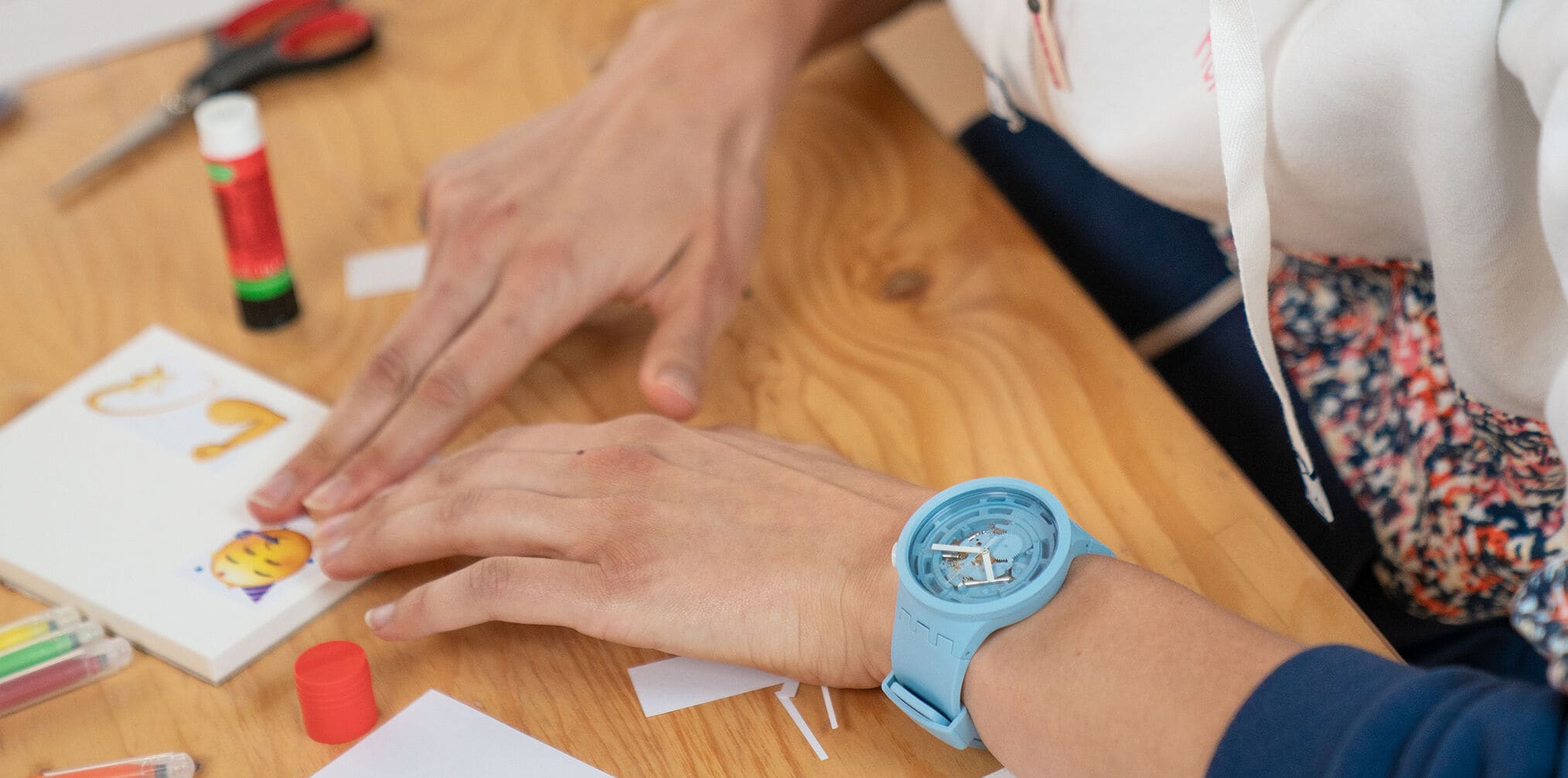 If you ask Nina Brunner (Betschart) to describe herself in just three words, she'd say: dedicated, calm, peace-loving.
If you asked anyone else to describe this dedicated, calm and peace-loving beach volleyball player, you'd need a lot more than three words.
You see, she has a great a track record and long list of accolades anyone else would die for, including two-time U21 World Champion, four-time gold medalist in European Underage Championships, and now EuroBeachVolley and Swiss gold medalist in 2021.
Most people would be happy to kick back and rest on such laurels. But, as far as Nina's concerned, she's just getting started, and the best is yet to come.
Originally from the small city of Steinhausen, Nina now calls Bern home. Not that she's there much, what with a hectic playing schedule combined with a passion for travel. Barcelona, Paris and New York are just a few of her favorite destinations. But her true love is the ocean. For a beach volleyball player, that's no surprise! As she puts it, "There is nothing like a calm morning or evening at the beach."
As you might expect from someone so focused and so ambitious, Nina is already lining up her post-athletic career: she's started distance education in psychology, with the aim of working with children in the future.
The expression "Time is what you make of it" fits Nina's philosophy to a tee. With a senior European championship already in the bag, it doesn't look like this young athlete is going to be slowing down anytime soon.
Tanja's and Nina's styles