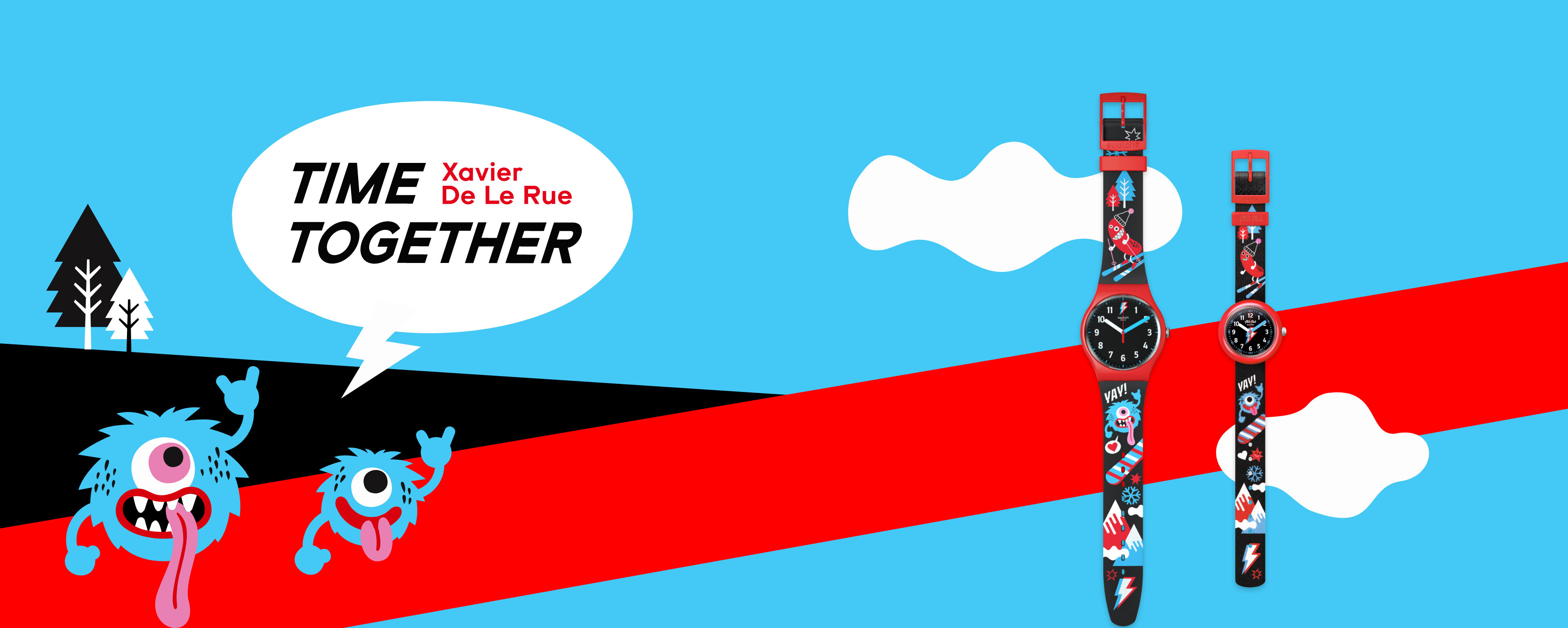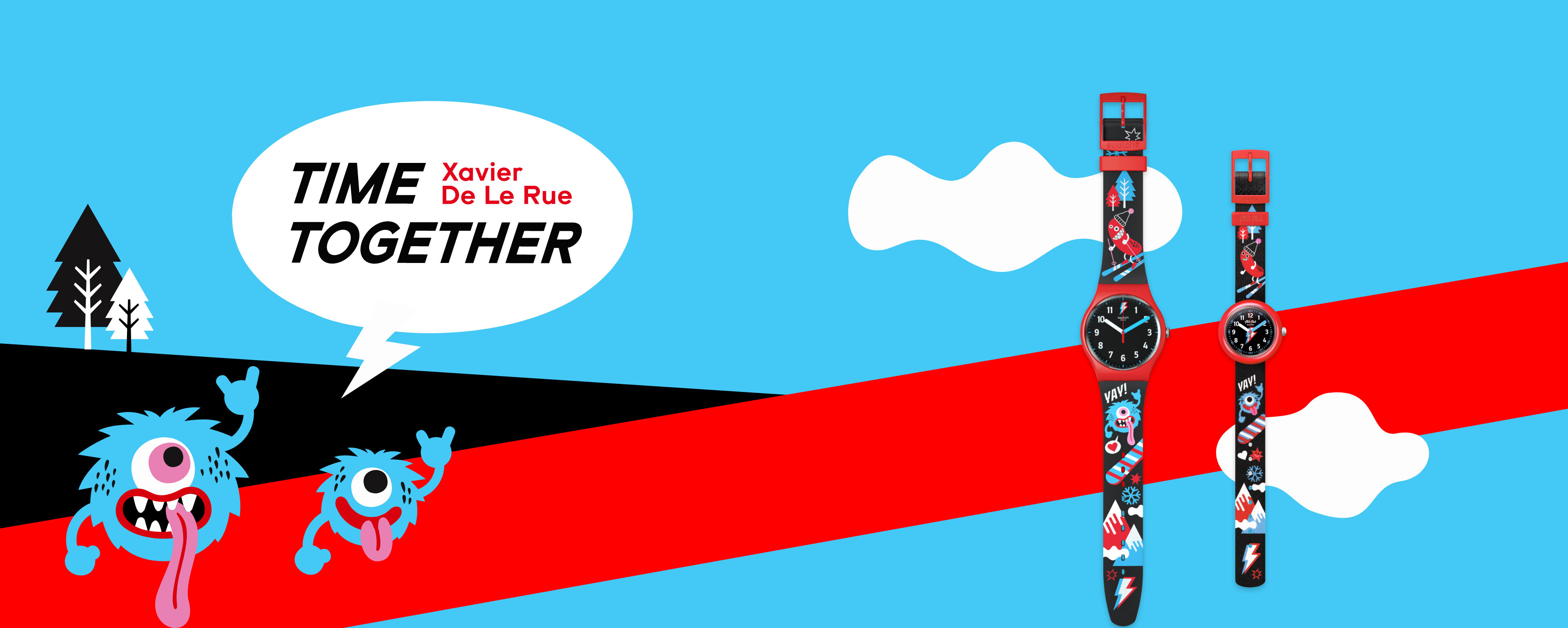 A monstrously fun TIME TOGETHER


This watch duo is inspired by 3-year-old Margot De Le Rue and her father, Proteam snowboarder Xavier De Le Rue. It reflects their shared love of snow, the mountains and monsters. Each pair includes matching Swatch and Flik Flak watches sporting monsters having fun on the slopes.
Bonding time in the Swiss Alps
Xavier and Margot love hanging out at their chalet in Verbier, Switzerland. Playing with their favorite funny monsters. Snuggling up in a cozy bed for storytime after a day of fun in the snow and on the slopes. These matching watches capture the special joys of parents bonding with their children.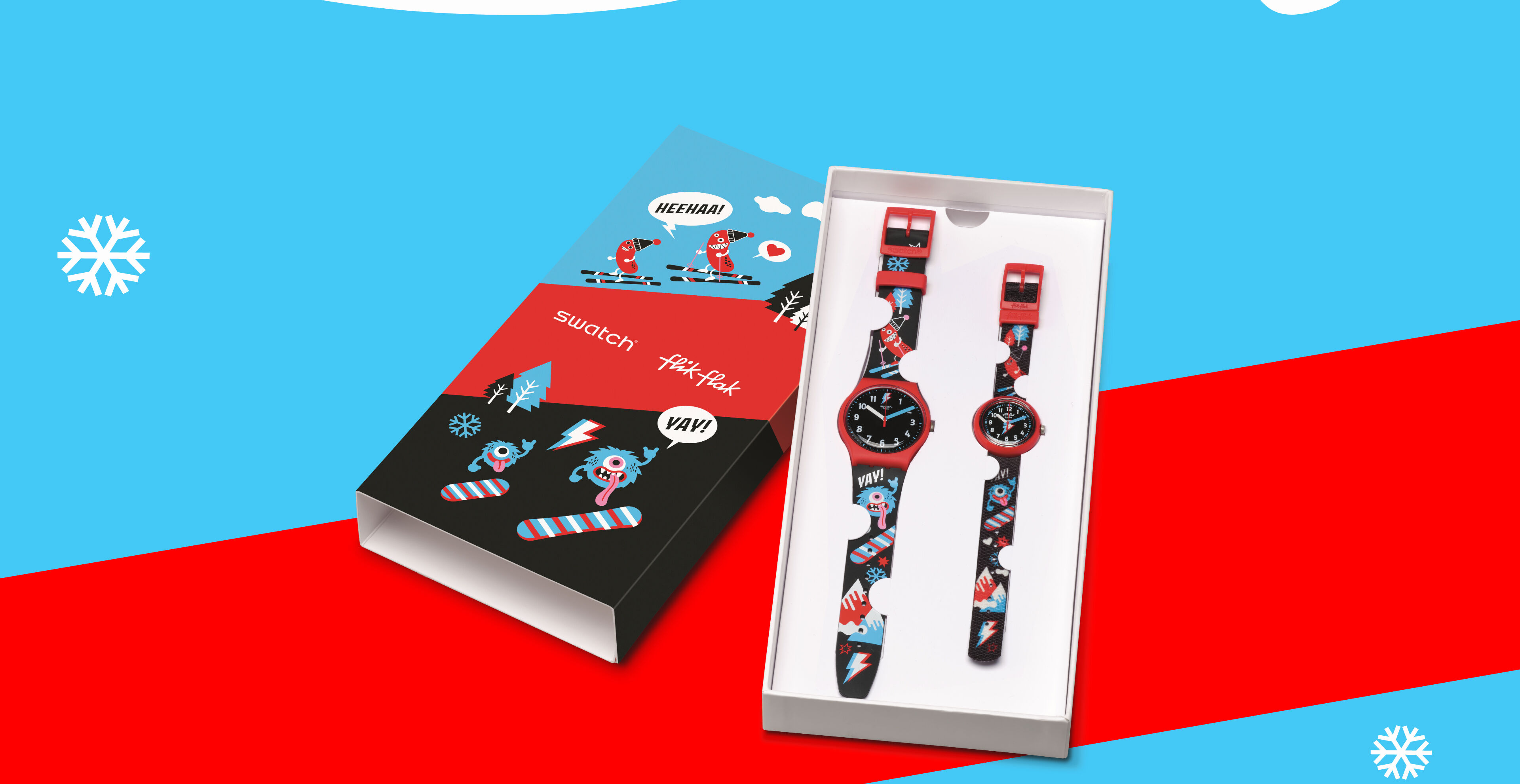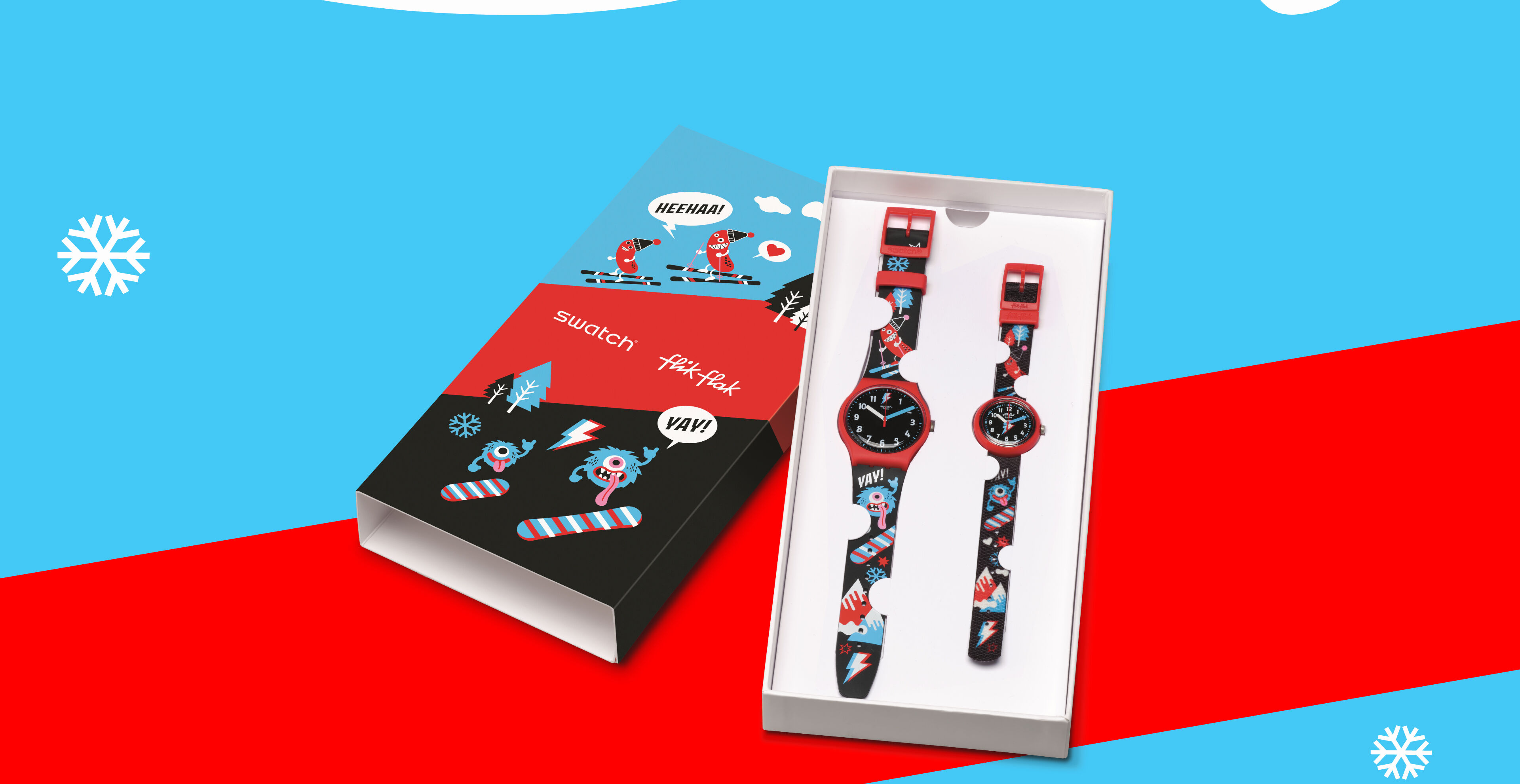 Action and adventure on the slopes


Swish! Whoosh! Down the slopes they go! On skis or a board.With or without poles. There's more than one way to take on a snowy mountain. SLIDE MASTER and SLIDE MONSTER may be a matching pair, but can you spot all the differences between the two watches?


Carving up the snow together
With a dad like hers, how could Margot be anything but a great little snowboarder? Check out her moves as she learns the ropes from her father, the big-mountain snowboarder Xavier De Le Rue.