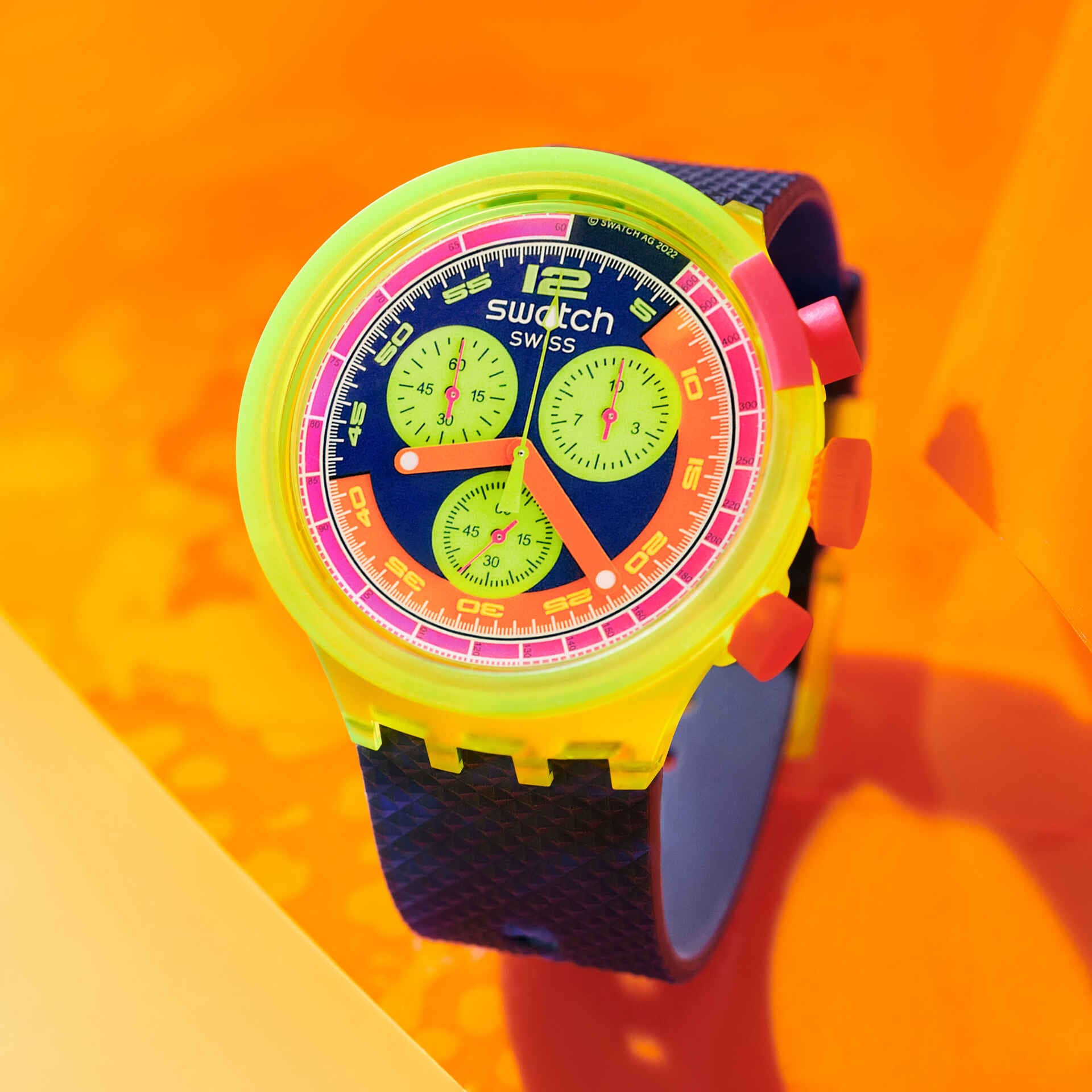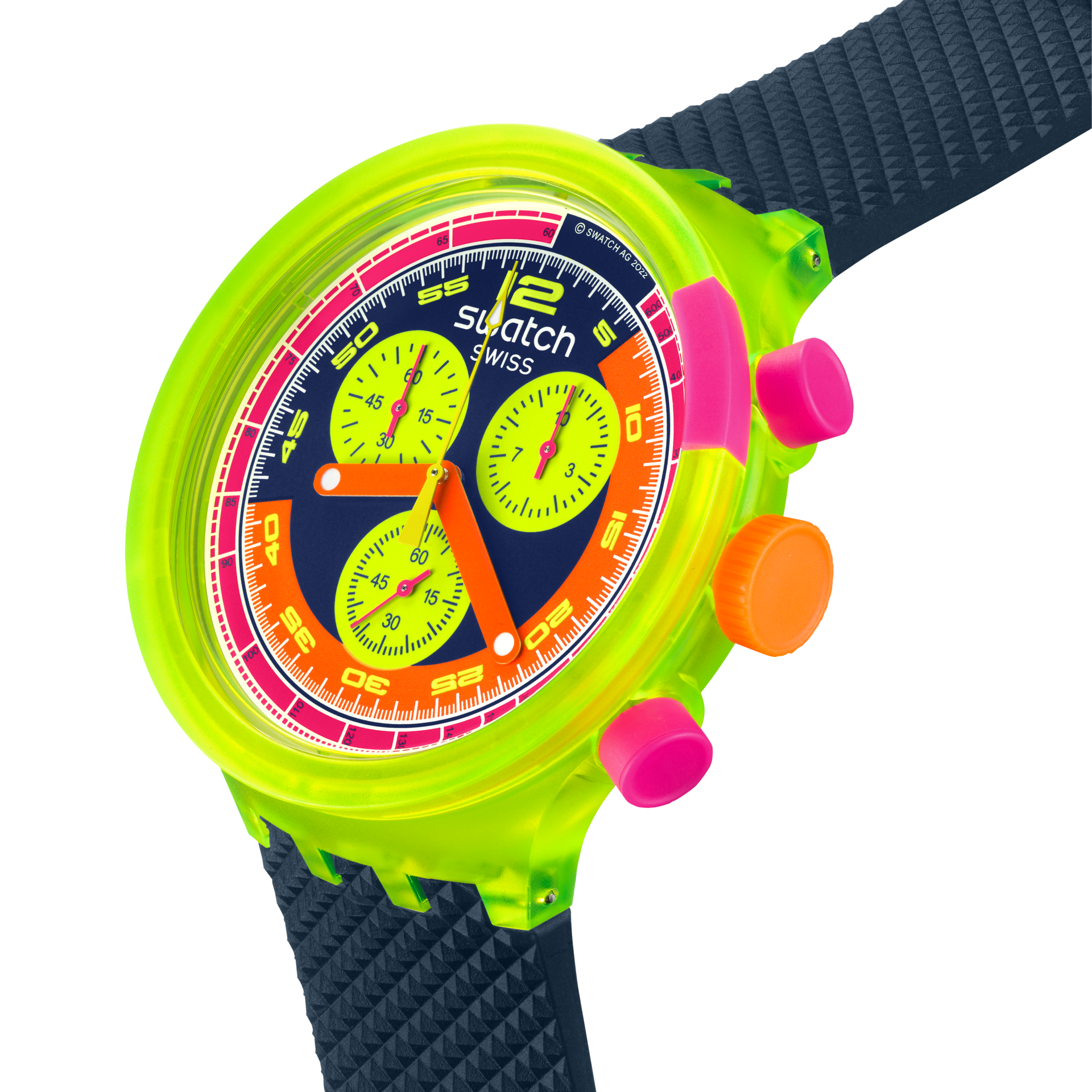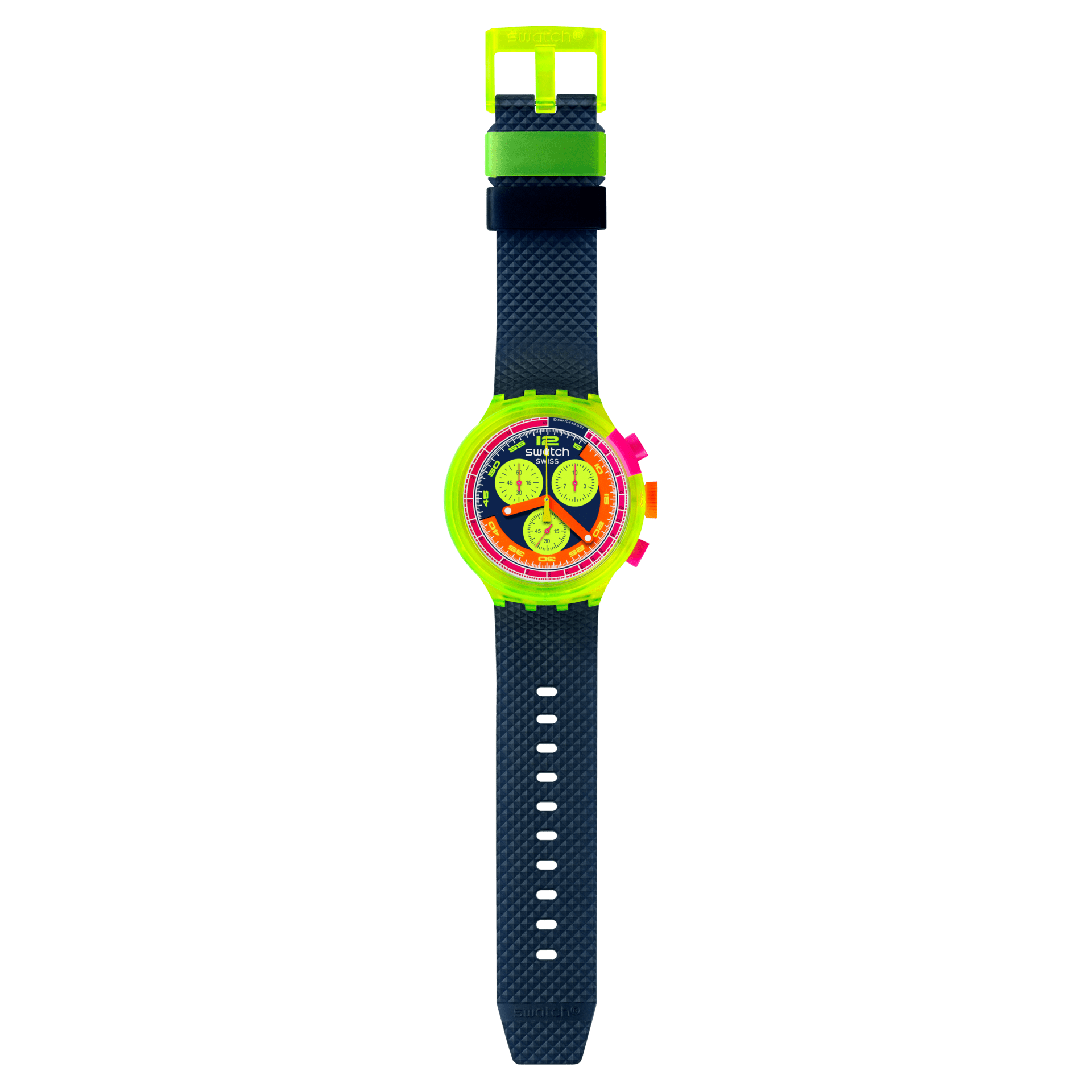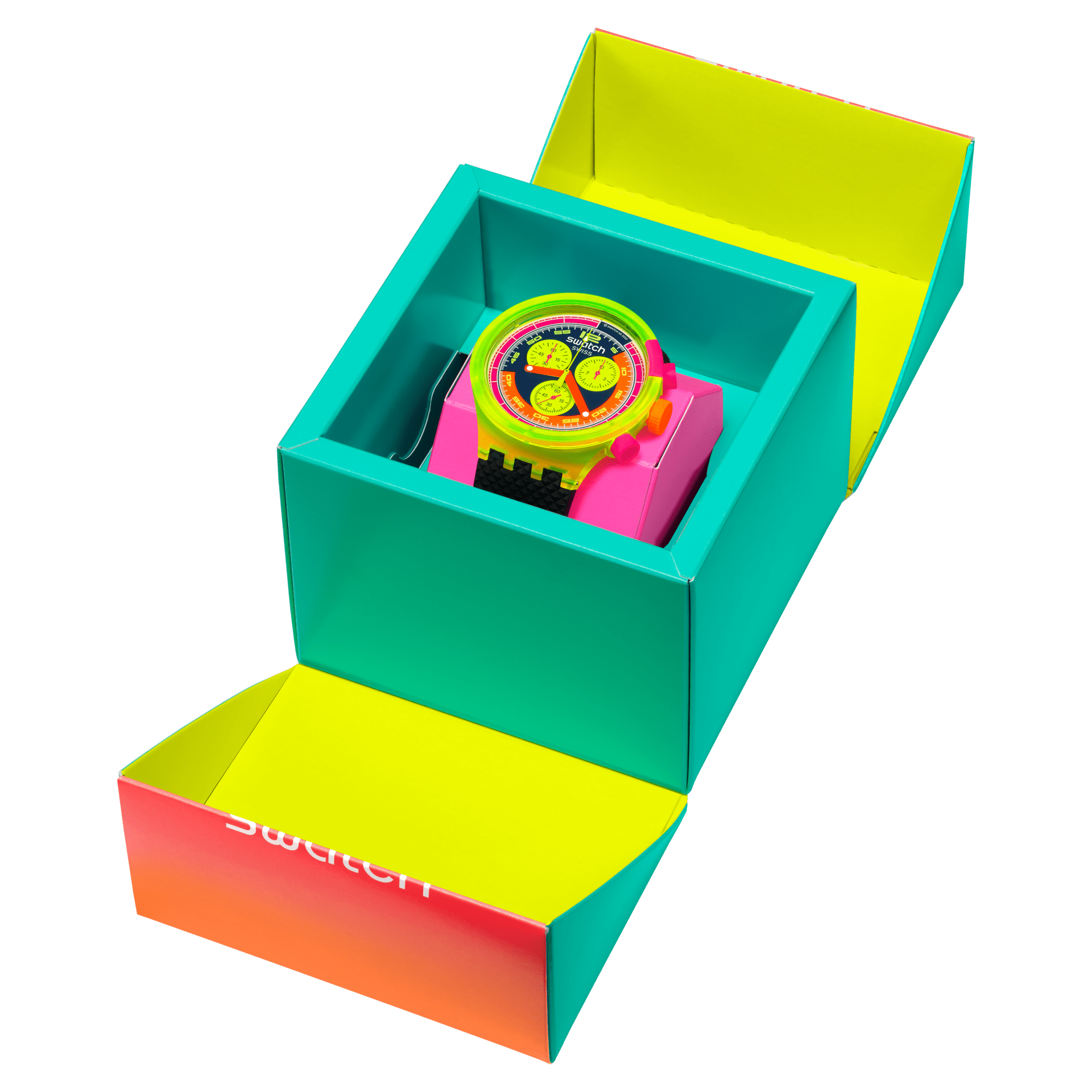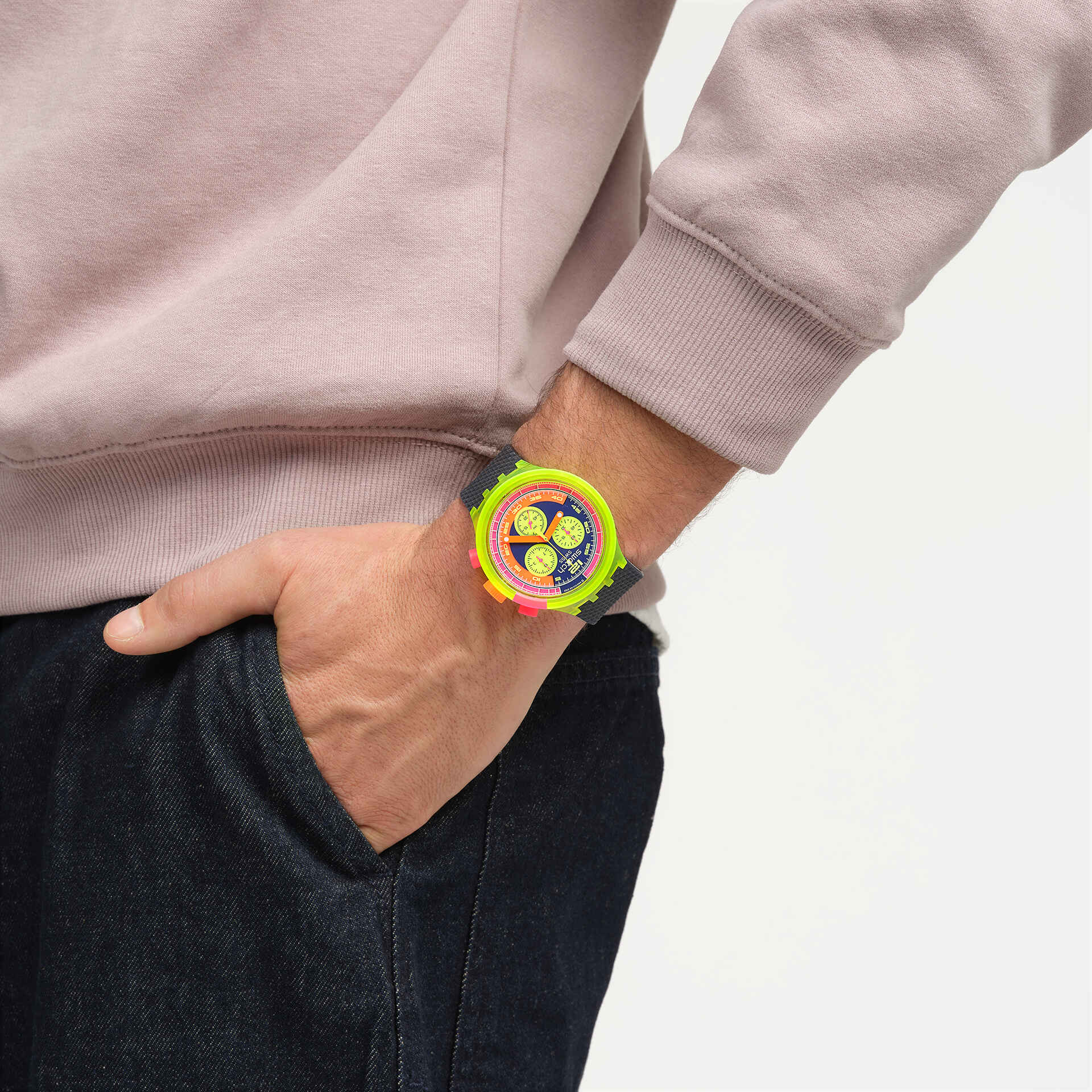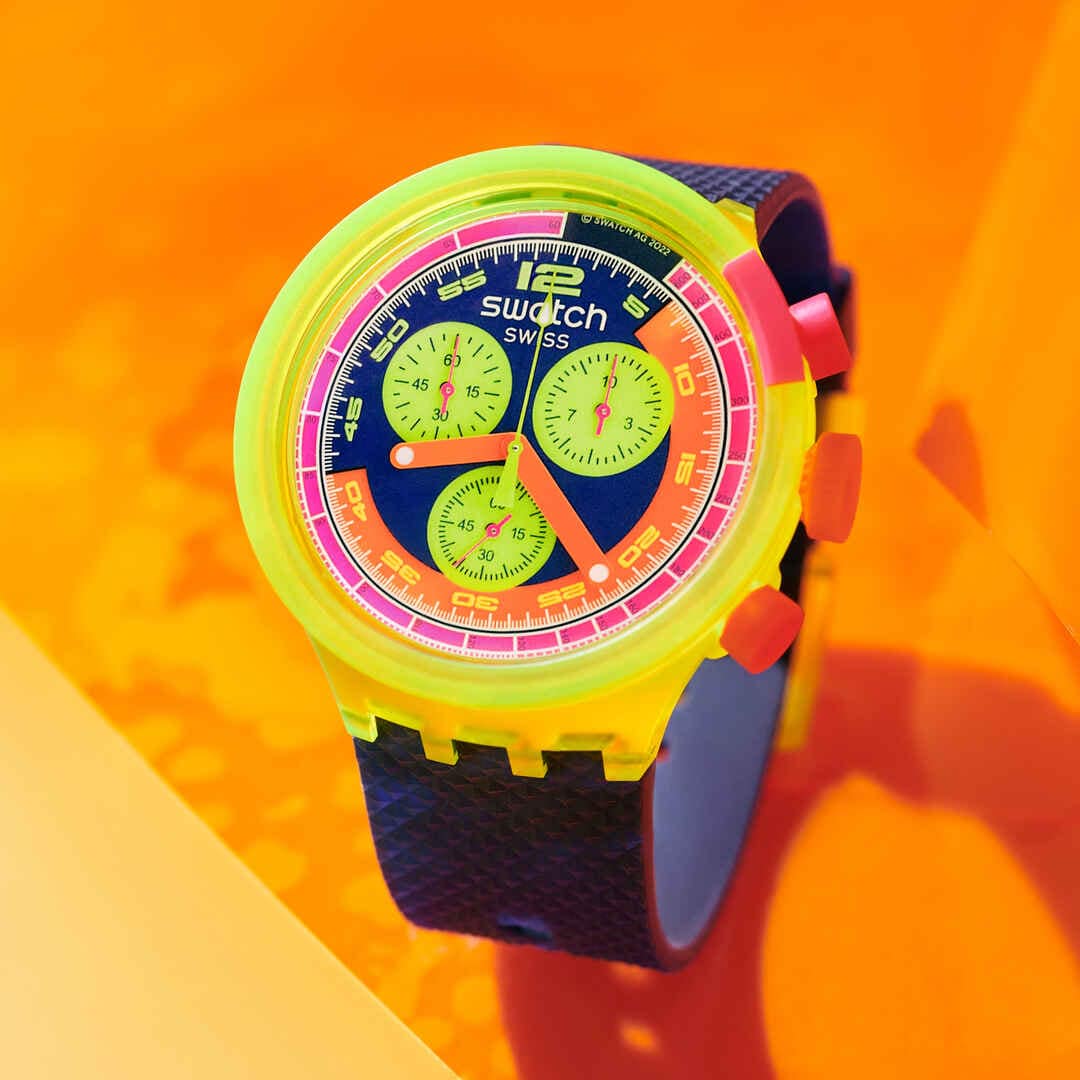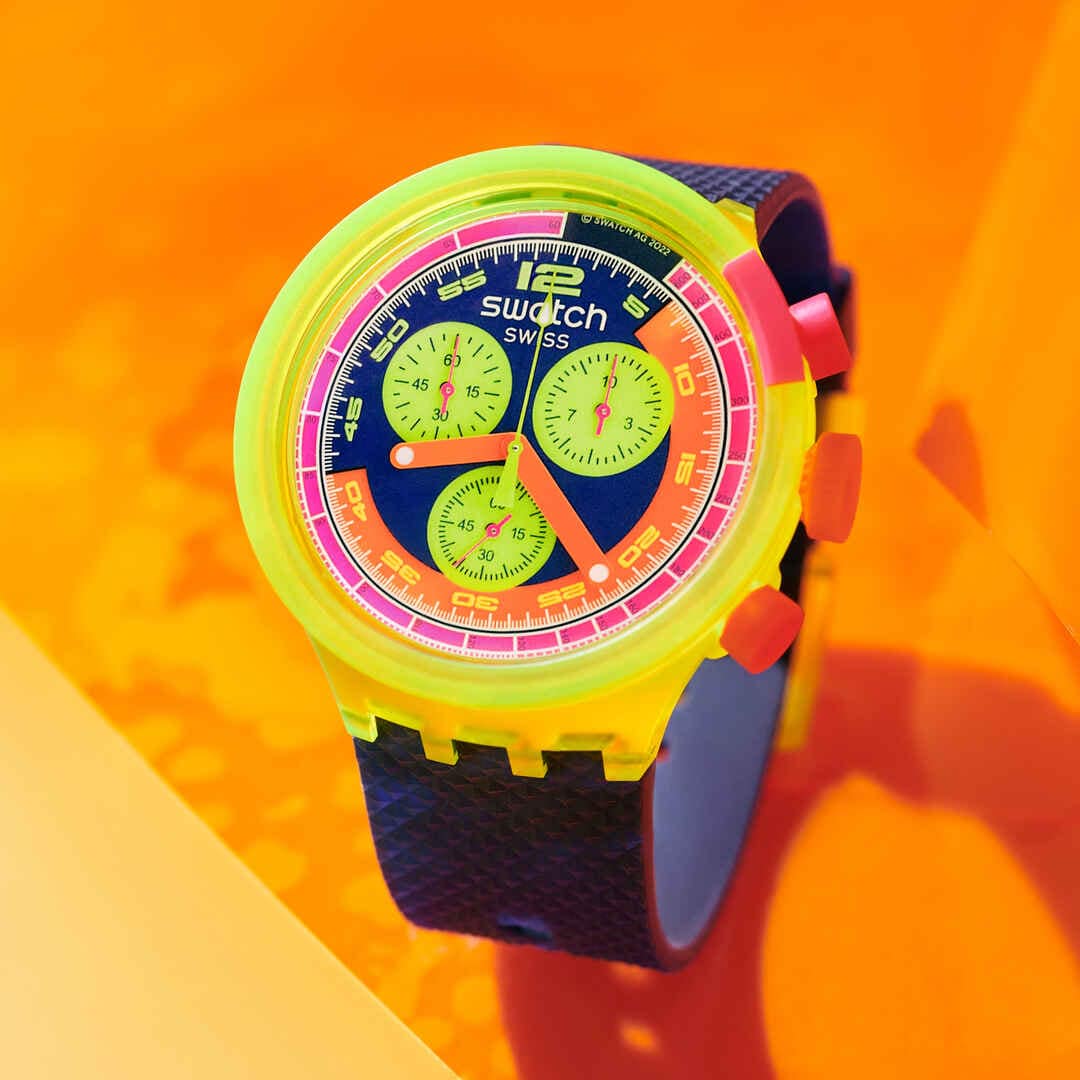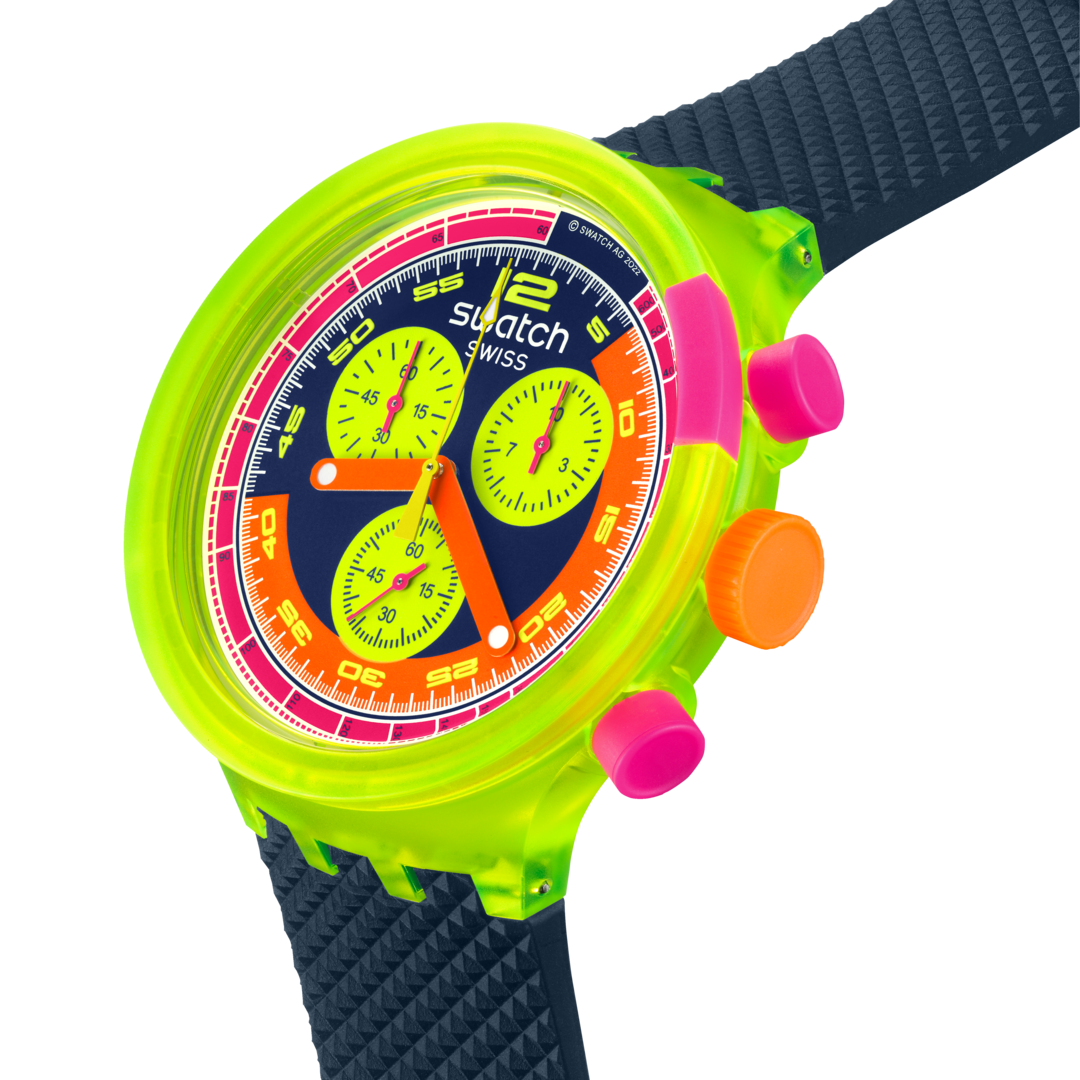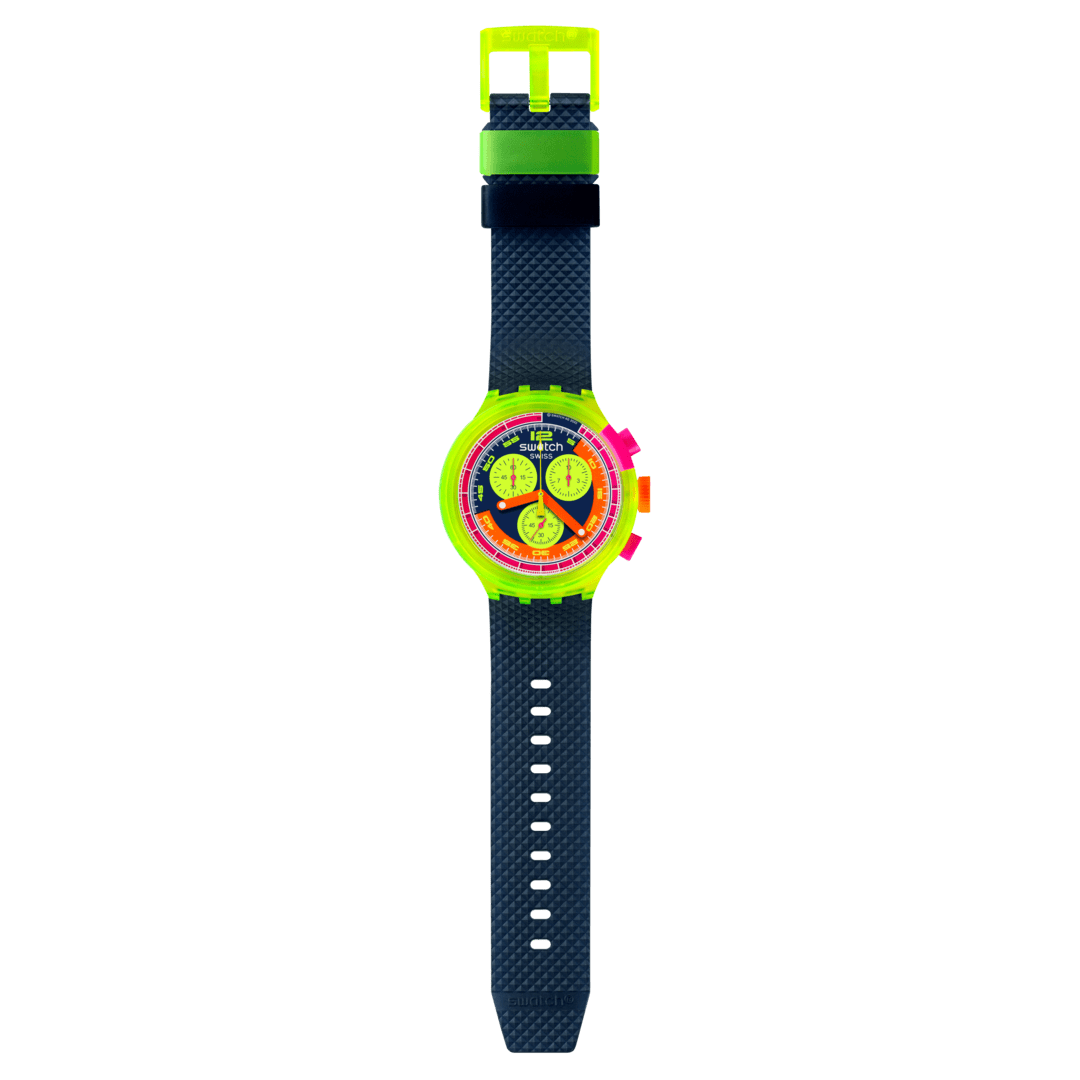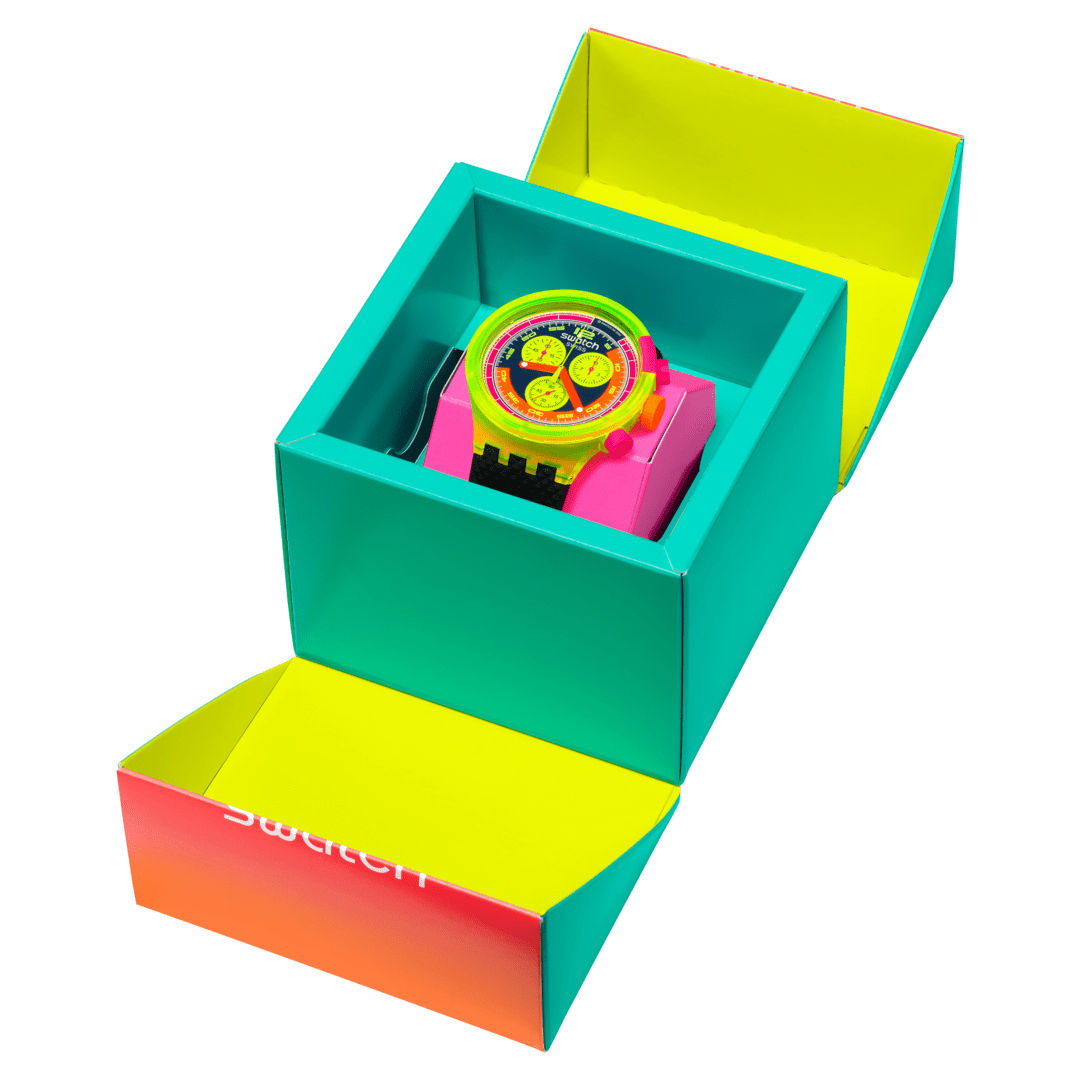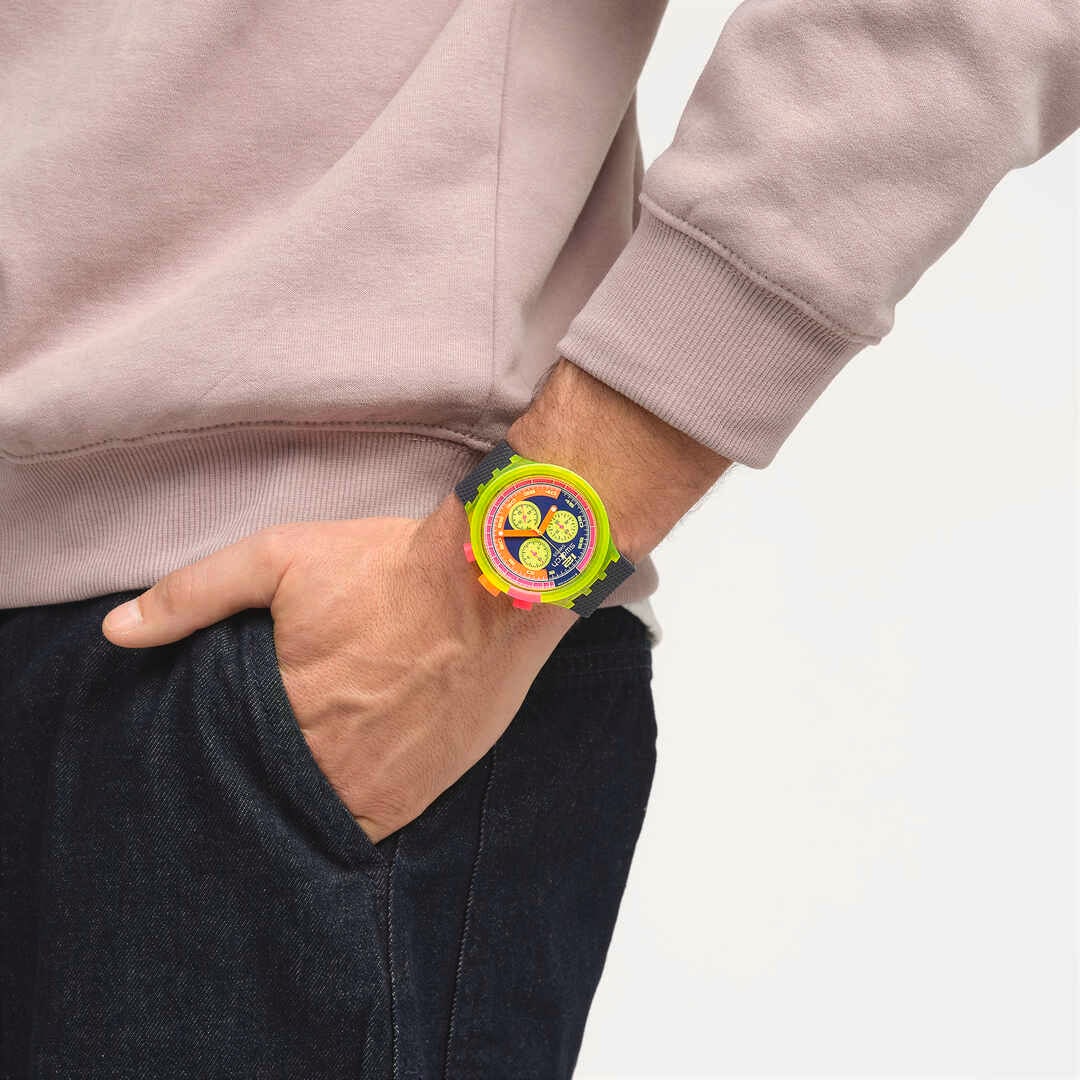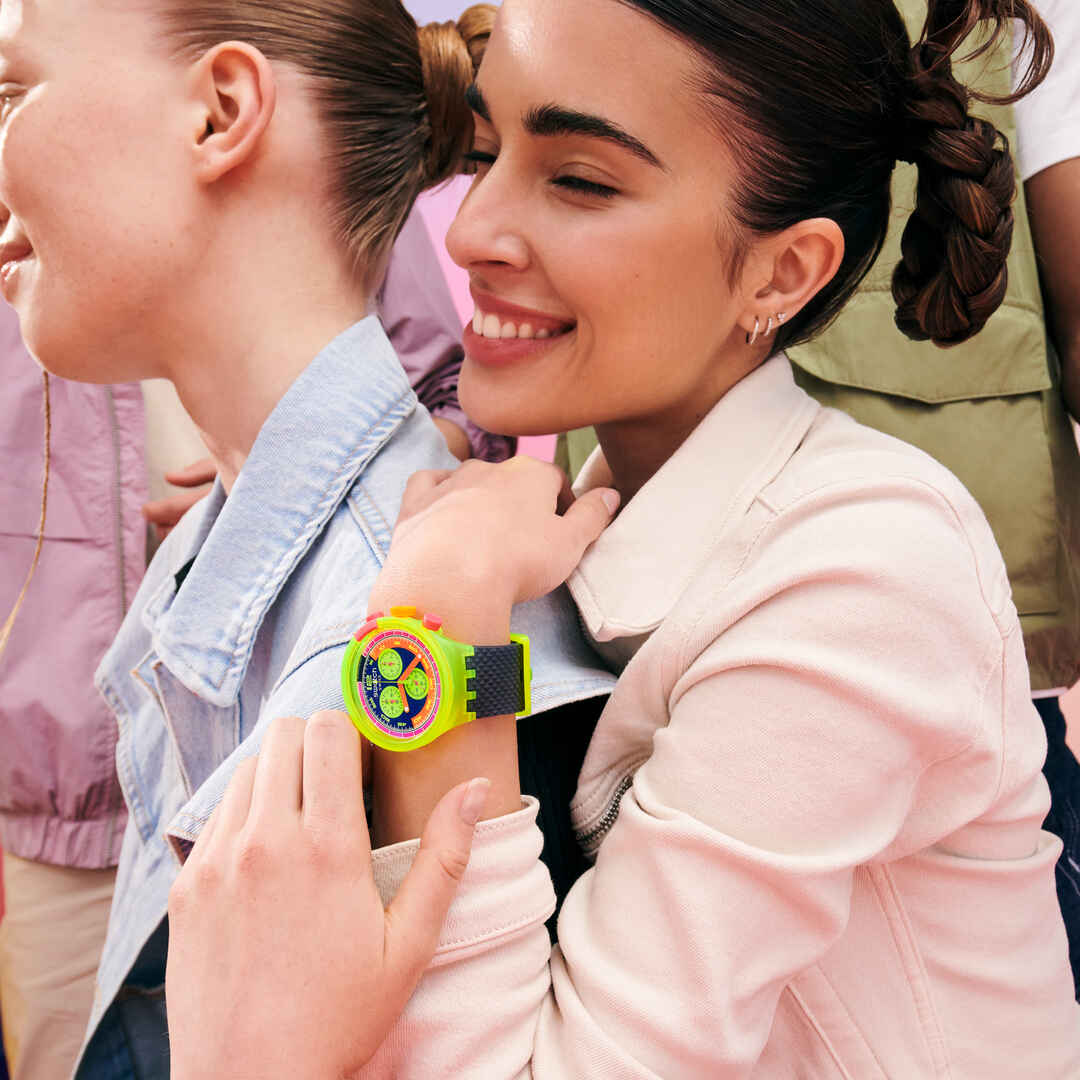 SWATCH NEON TO THE MAX
Este reloj retro de gran tamaño está inspirado en un Swatch Chrono de los 90, el coleccionable GRAND PRIX SCJ101. Su esfera neón multicolor, su caja de origen biológico amarillo brillante y la trabilla y hebilla a juego resaltan sobre la correa de origen biológico azul oscuro.
SB06J100
Movimiento

Cuarzo

Resistente al agua

3 Bares

Material de la correa

MATERIAL DE ORIGEN BIOLÓGICO

Material del broche

Material de origen biológico

Hebilla de la correa

Media hebilla

Material de la caja

Material de origen biológico

Categoría de la colección

SWATCH NEON

Tipo de embalaje

Estándar

Color

Amarillo

Color de la correa

Azul

Color de la esfera

Azul

Color de la Caja

Amarillo

Forma de la Caja

Redonda
Swatch NEON
Swatch NEON
Una colección de relojes emblemáticos reinventados rebosantes de alegría ochentera y noventera.
ENCUENTRA EL TUYO