Supriya Lele meets SKIN
The five SKIN CLASSIC designs in the Swatch X Supriya Lele collection reflect the unique edgy-feminine style of British-Indian fashion darling Supriya Lele.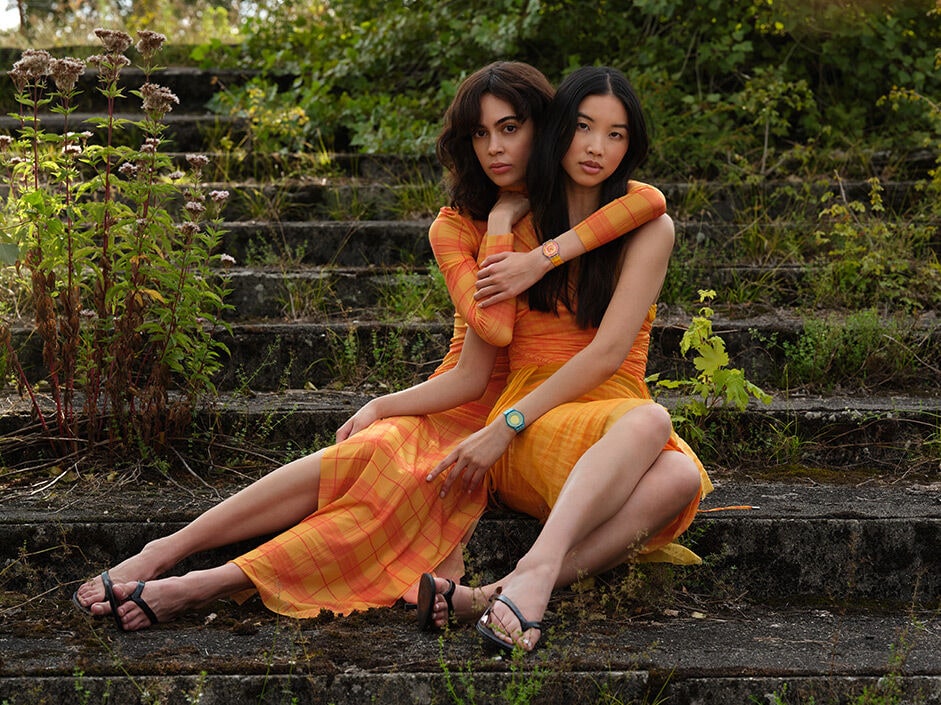 Lightness, transparency, and a whole lot of style
Supriya Lele's work explores the space between her Indian heritage and British cultural identity. Drawing on bold patterns and arresting tones, her signature look is based on Madras check and the use of ties and straps to accentuate the female form.
Discover the SKIN collection