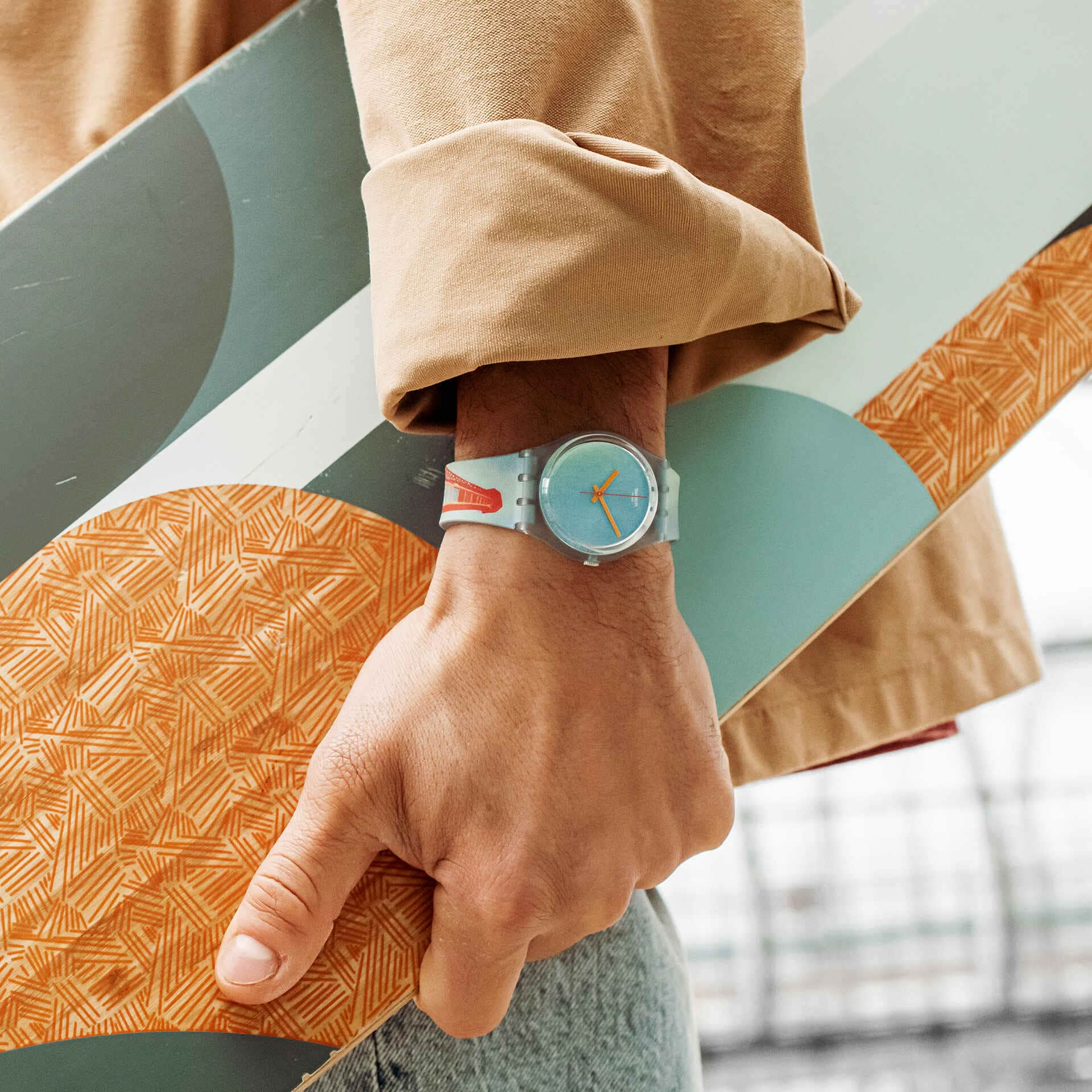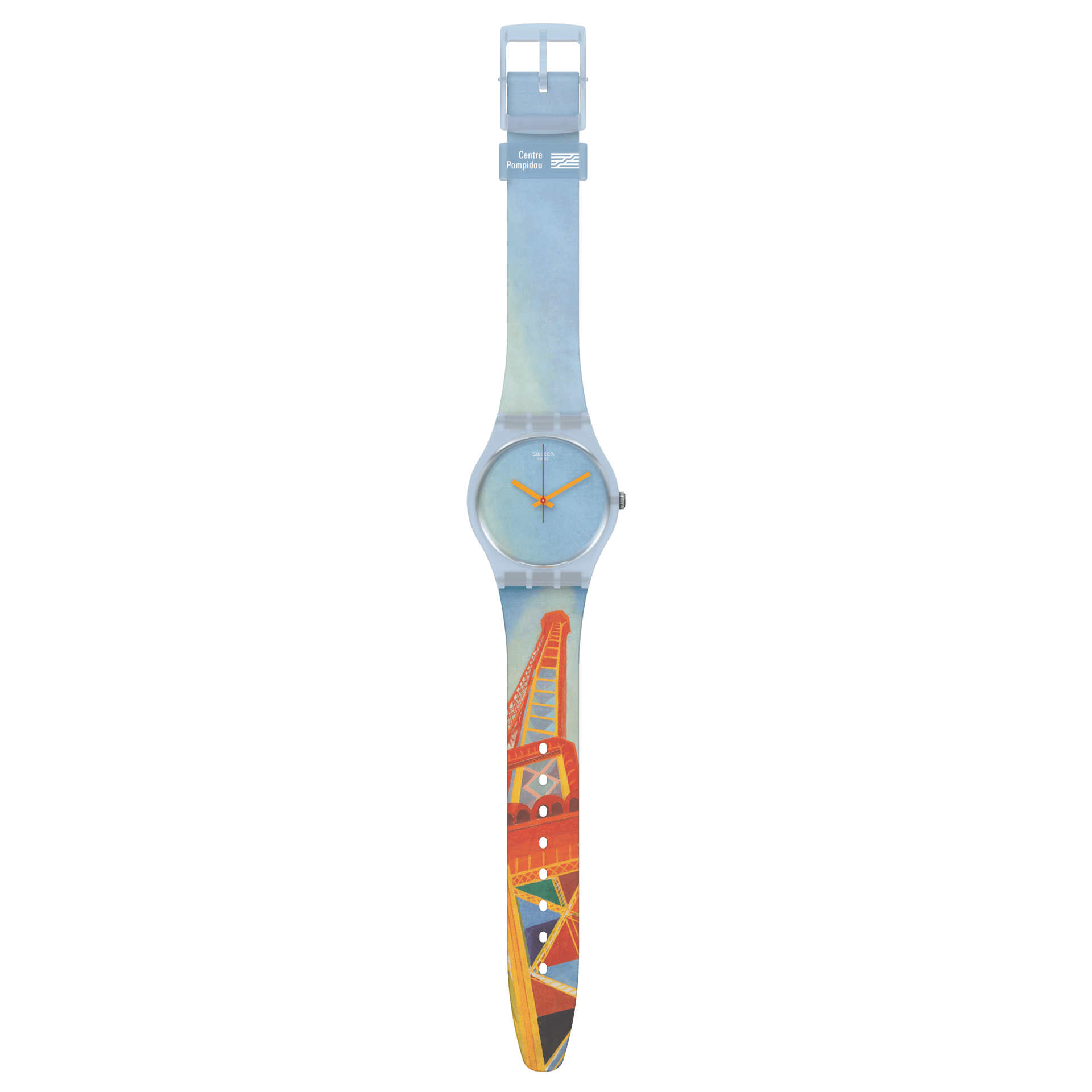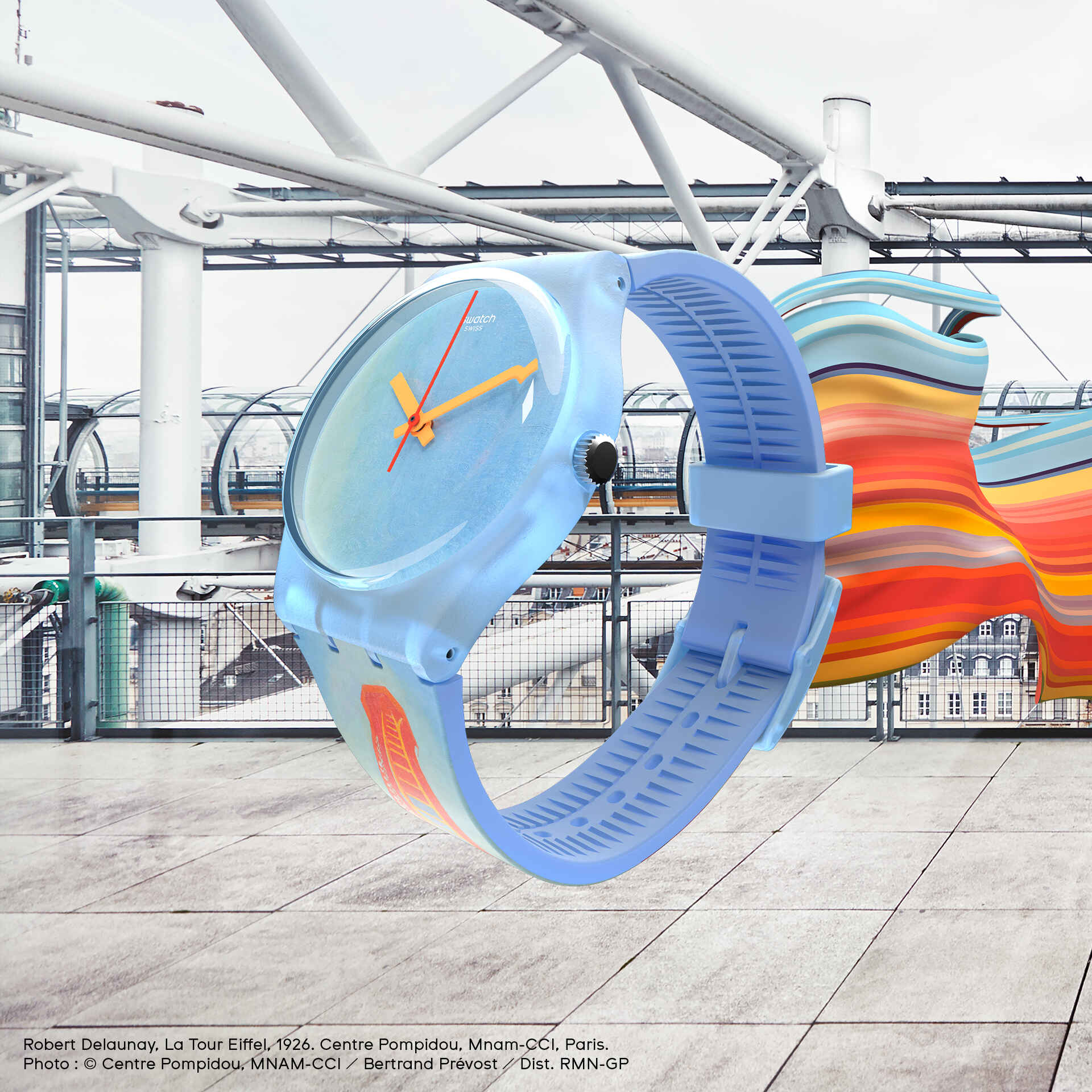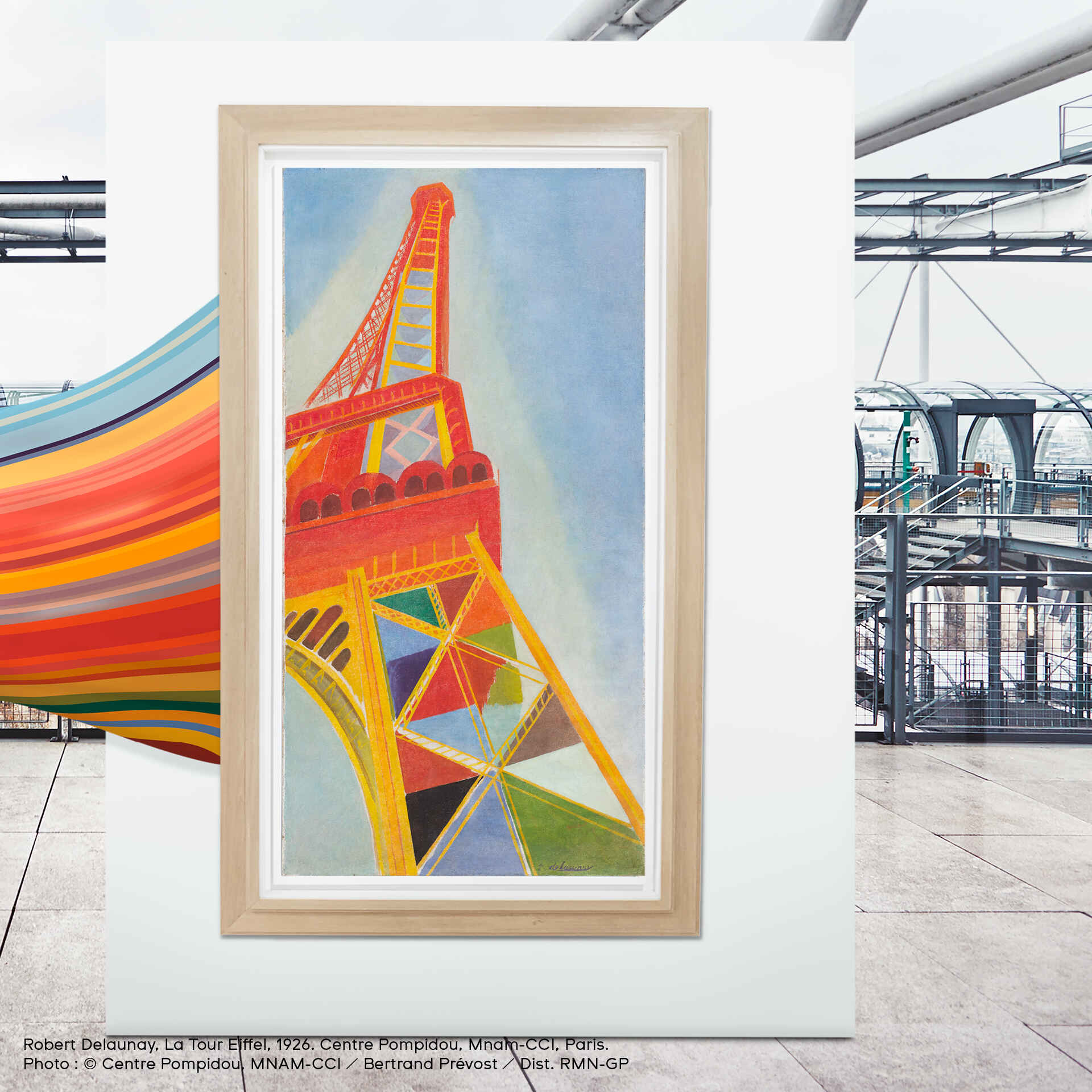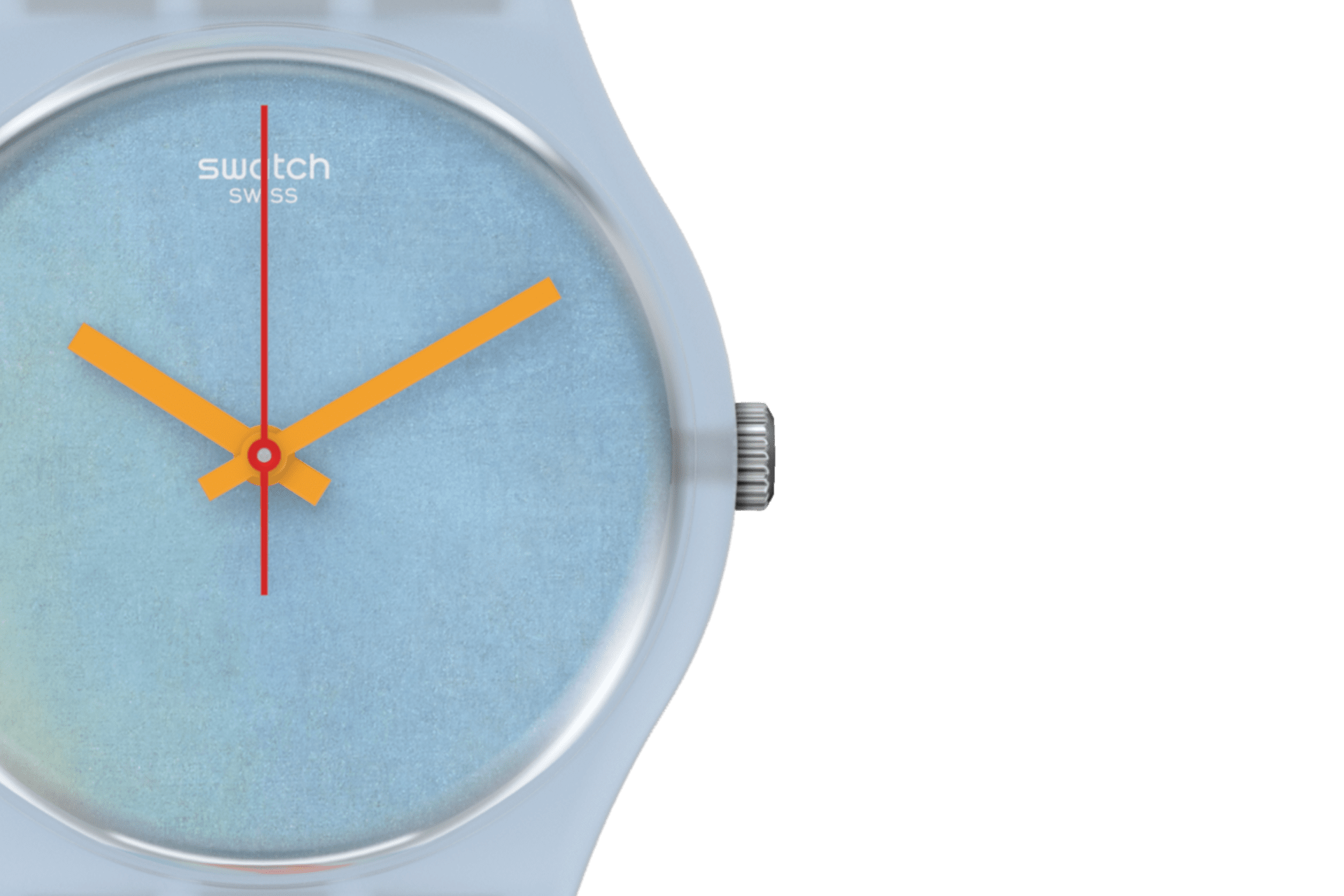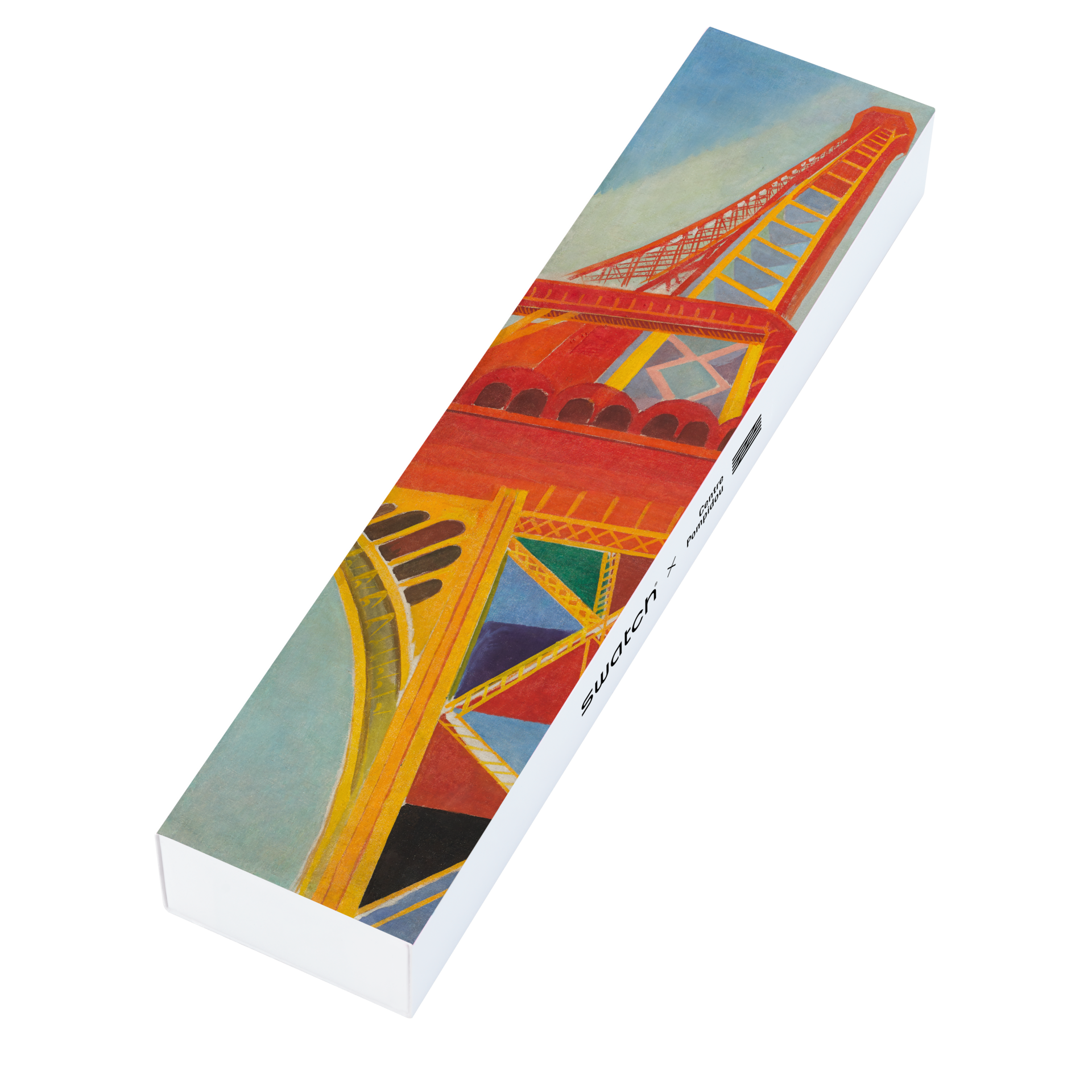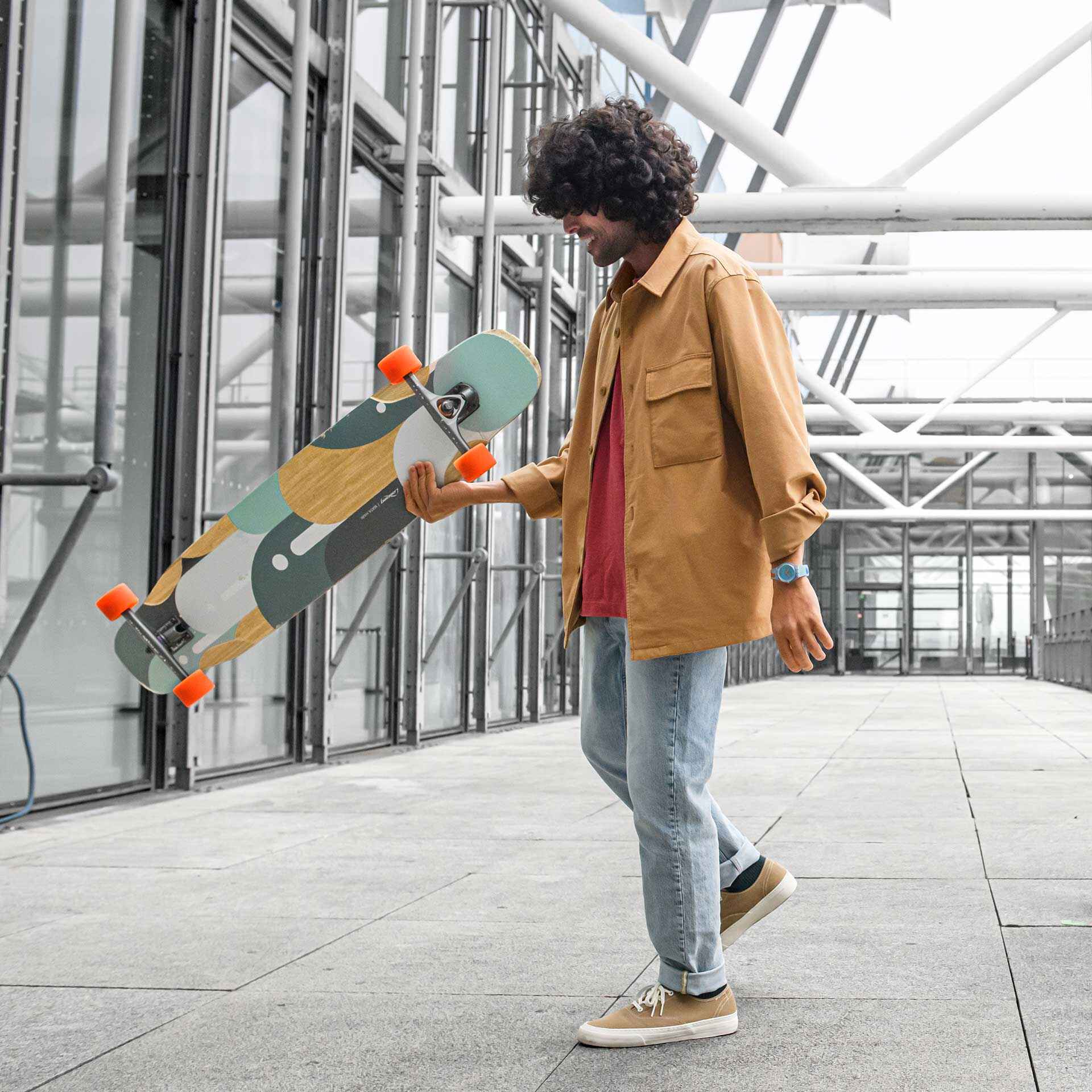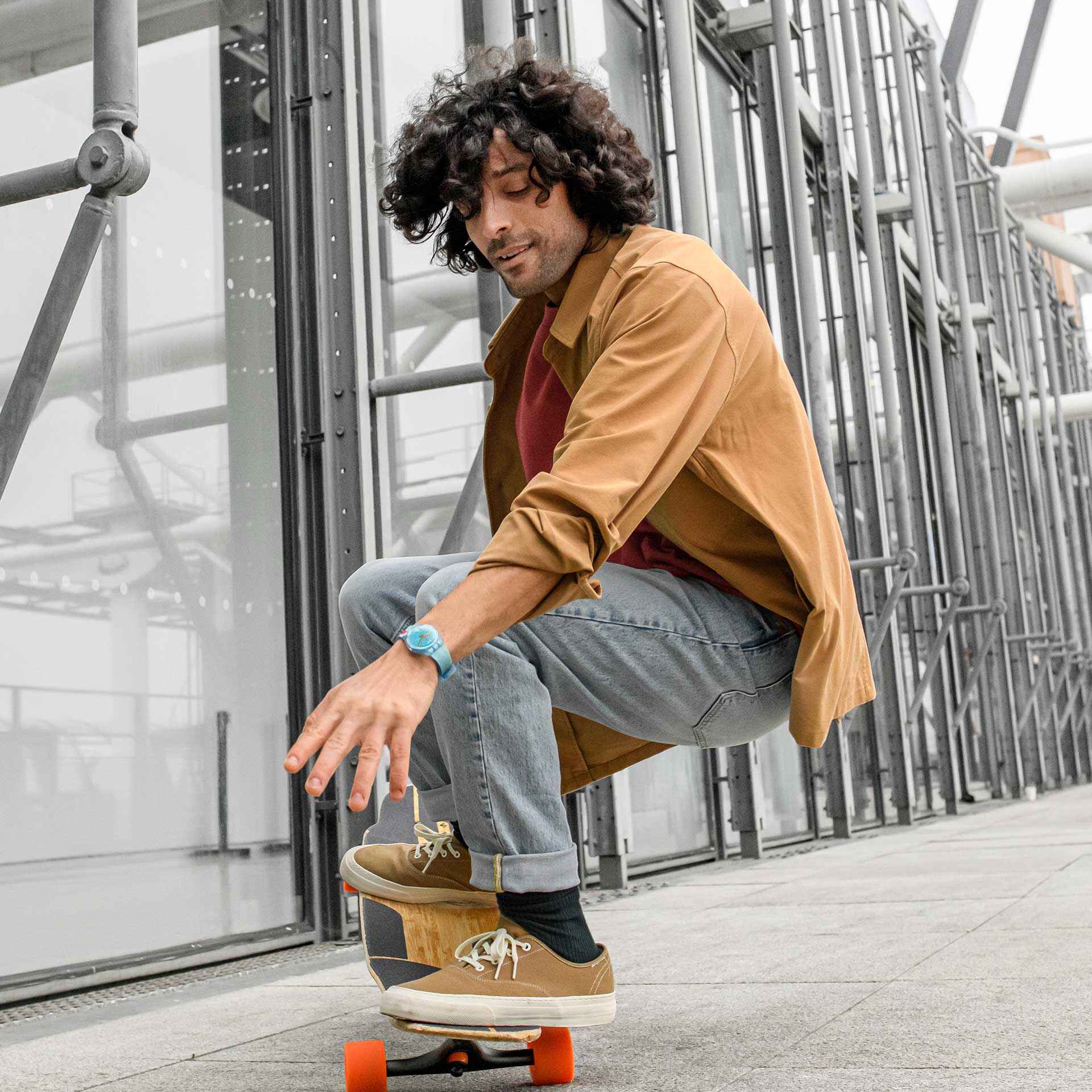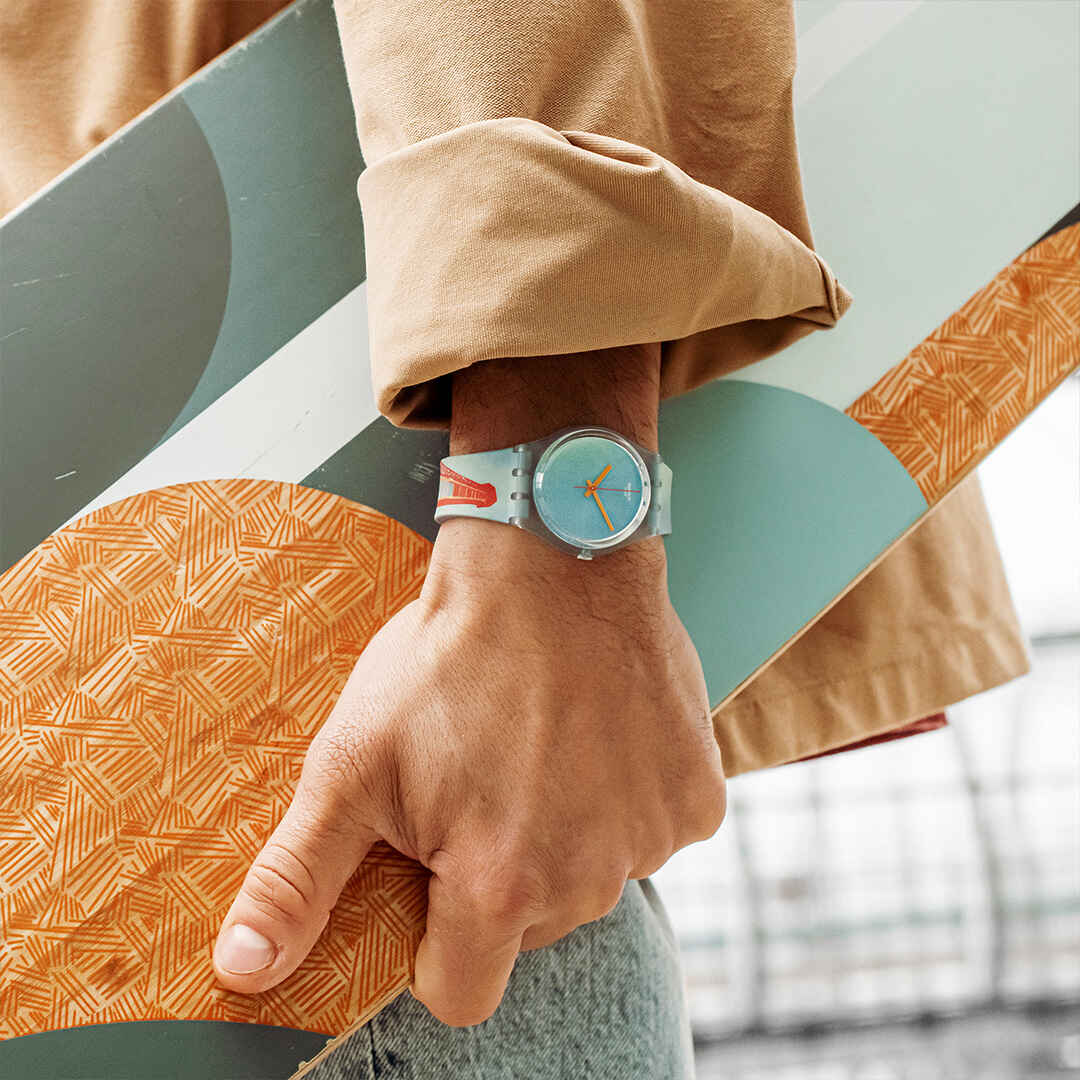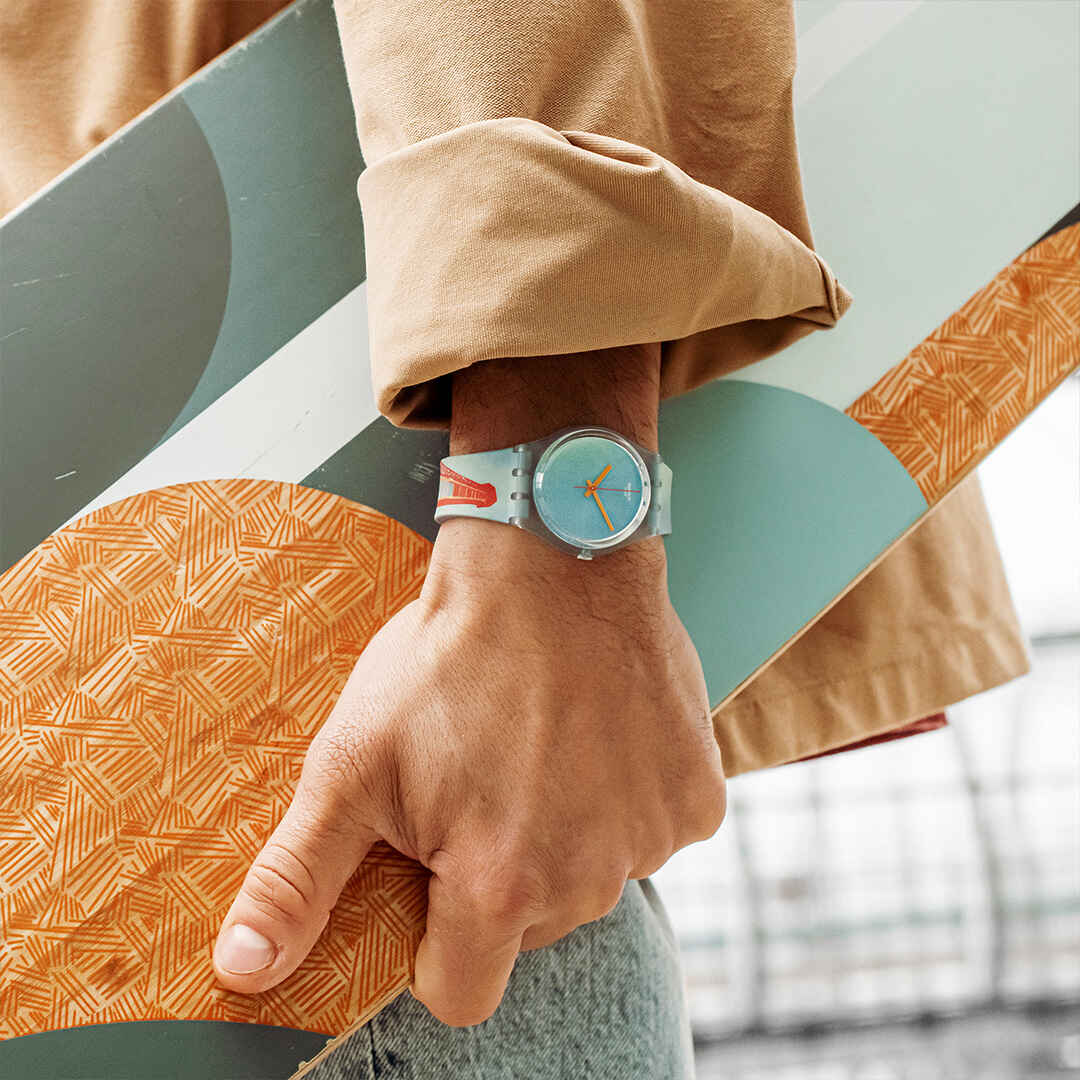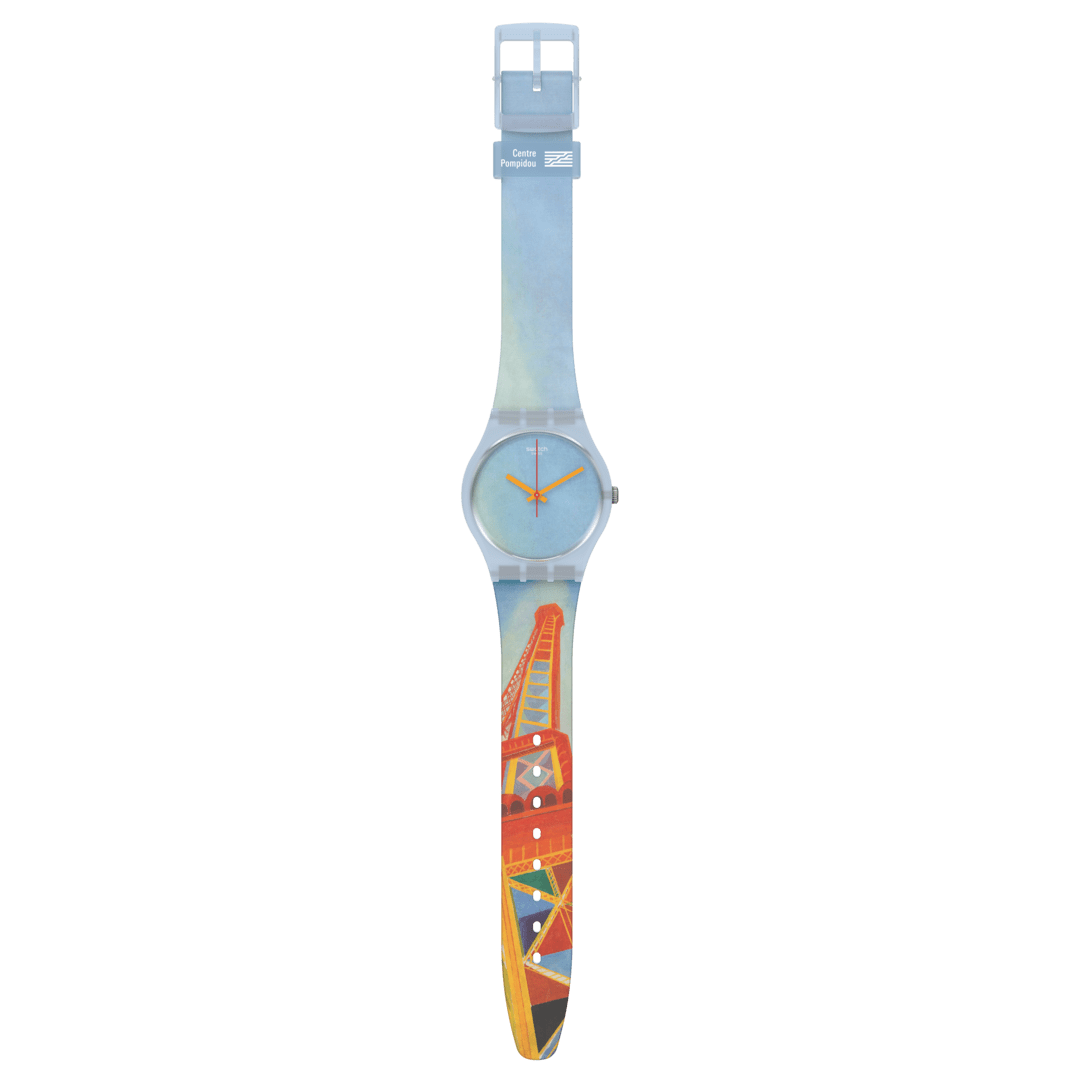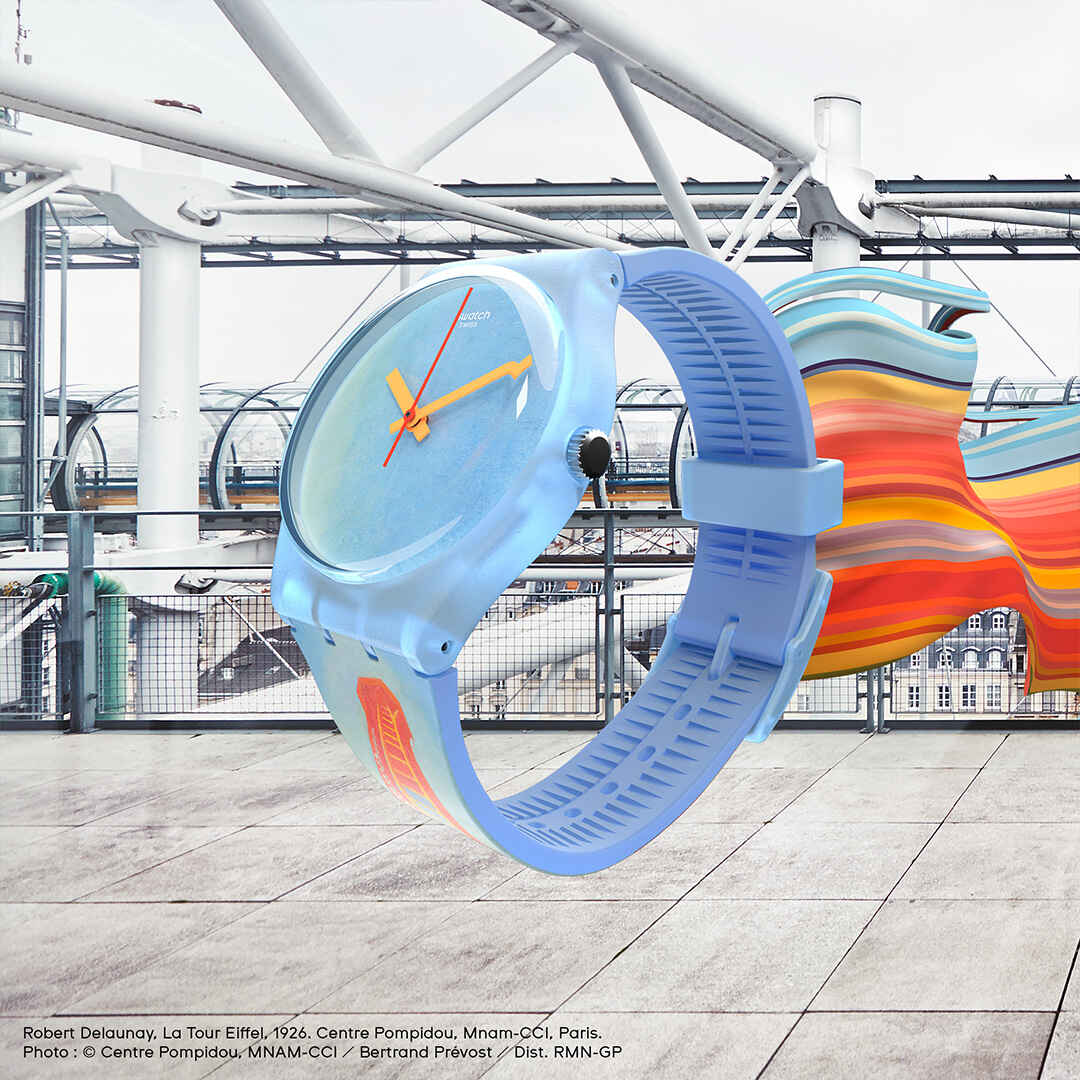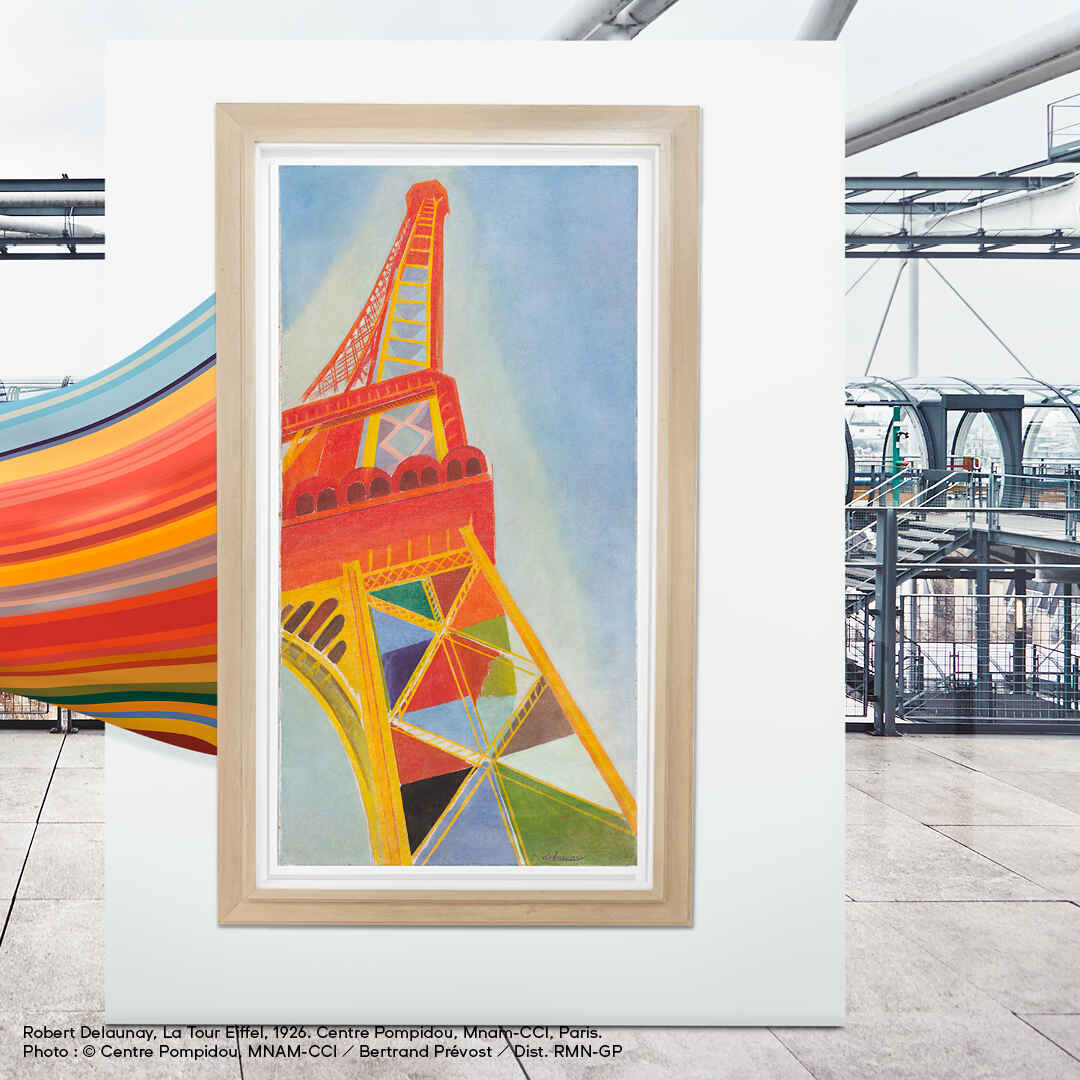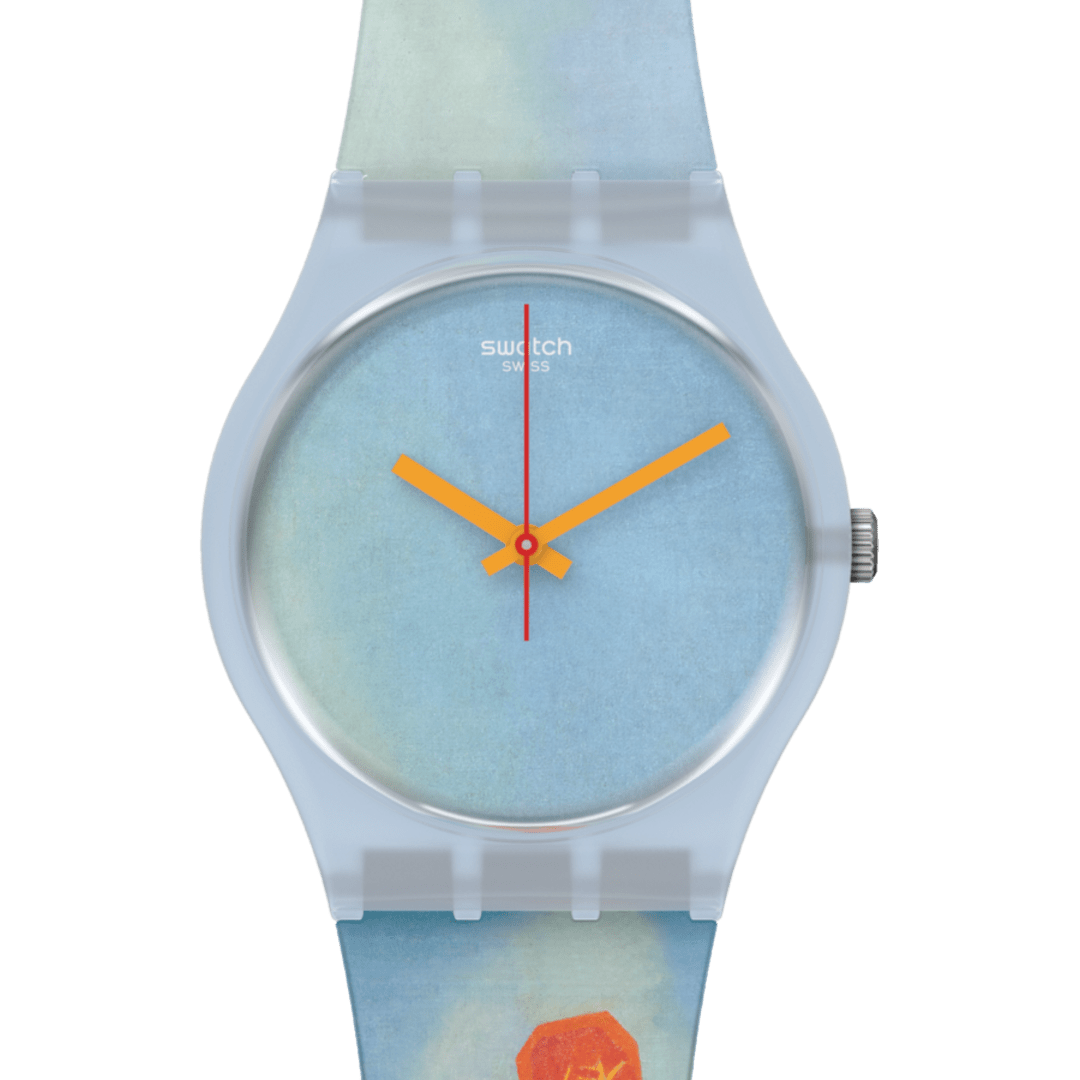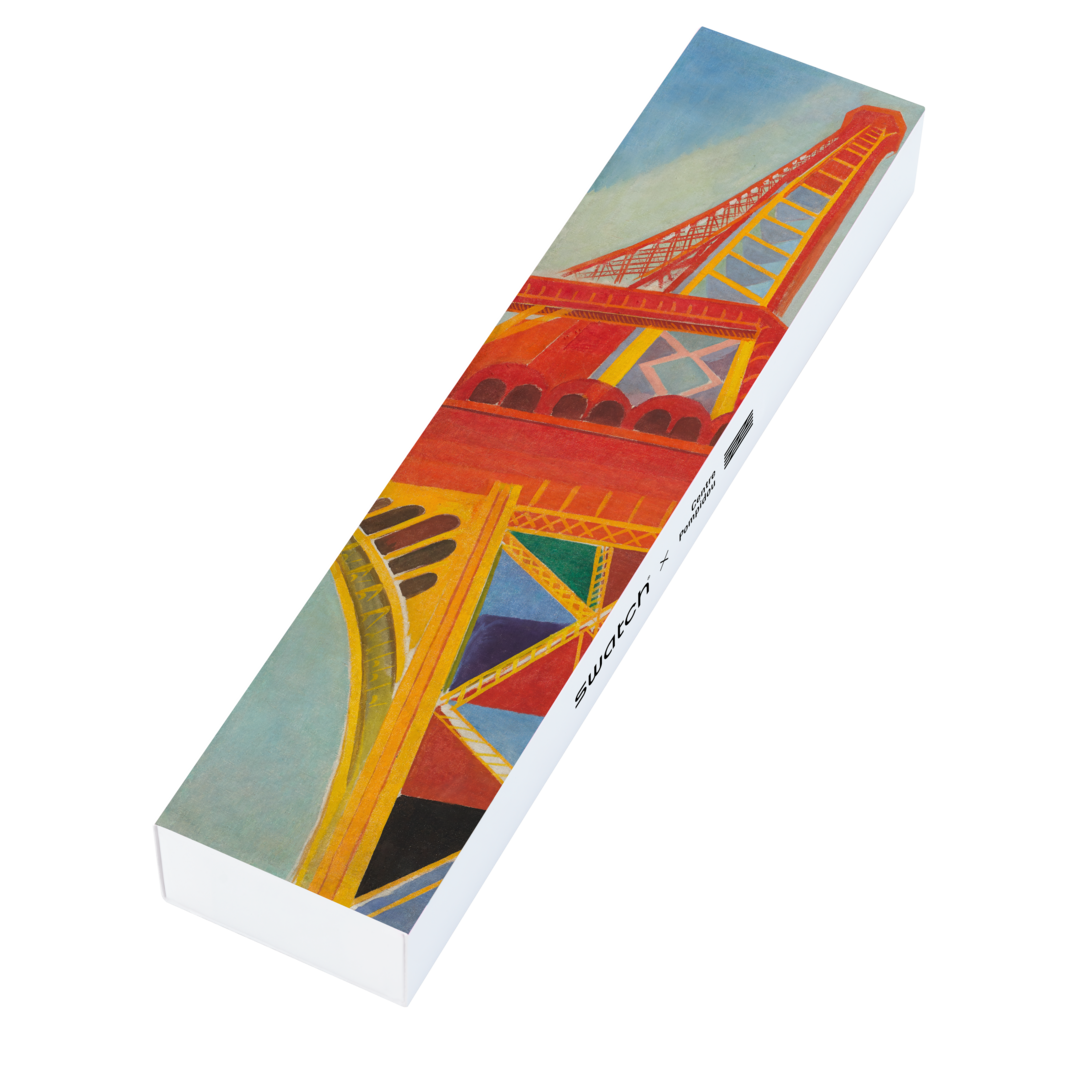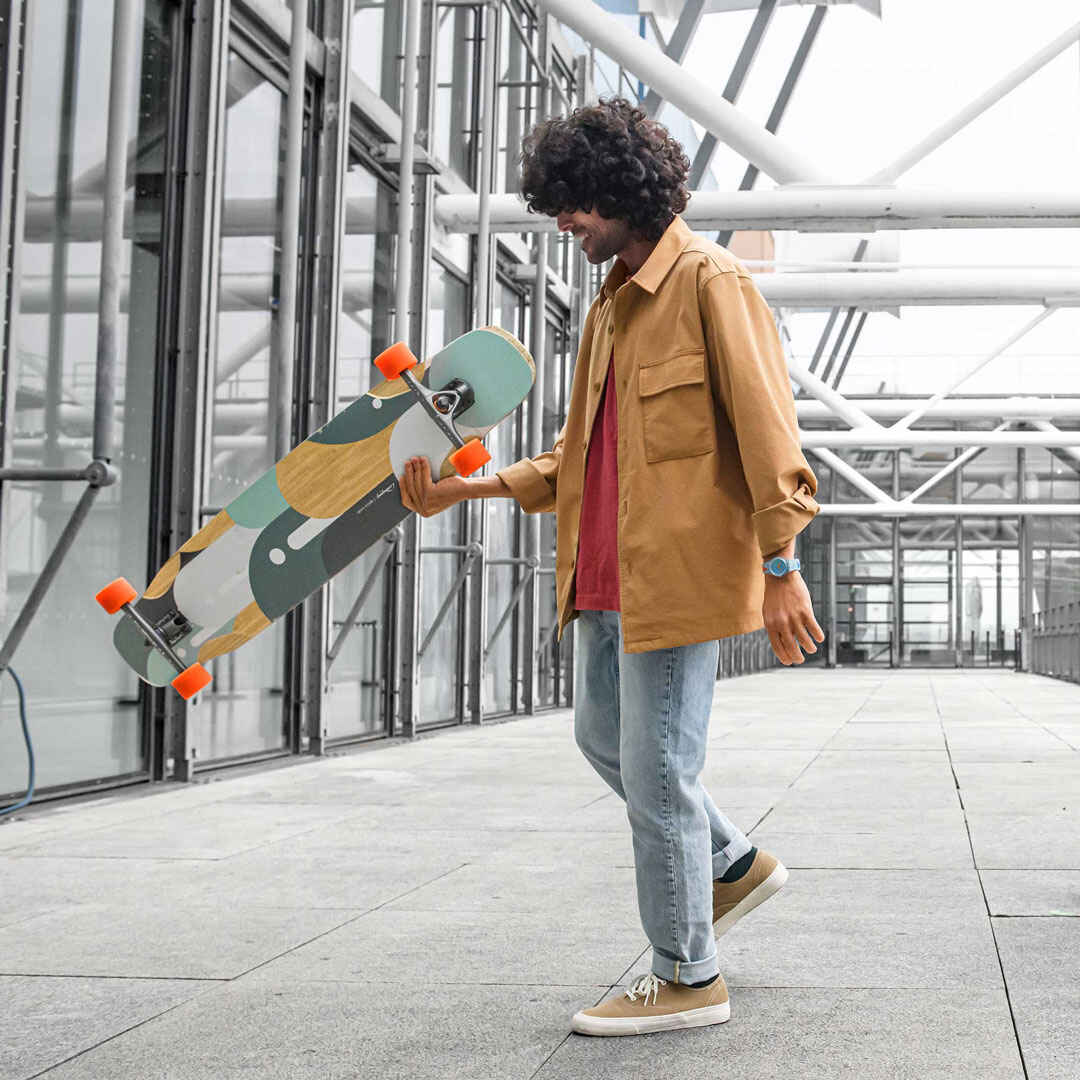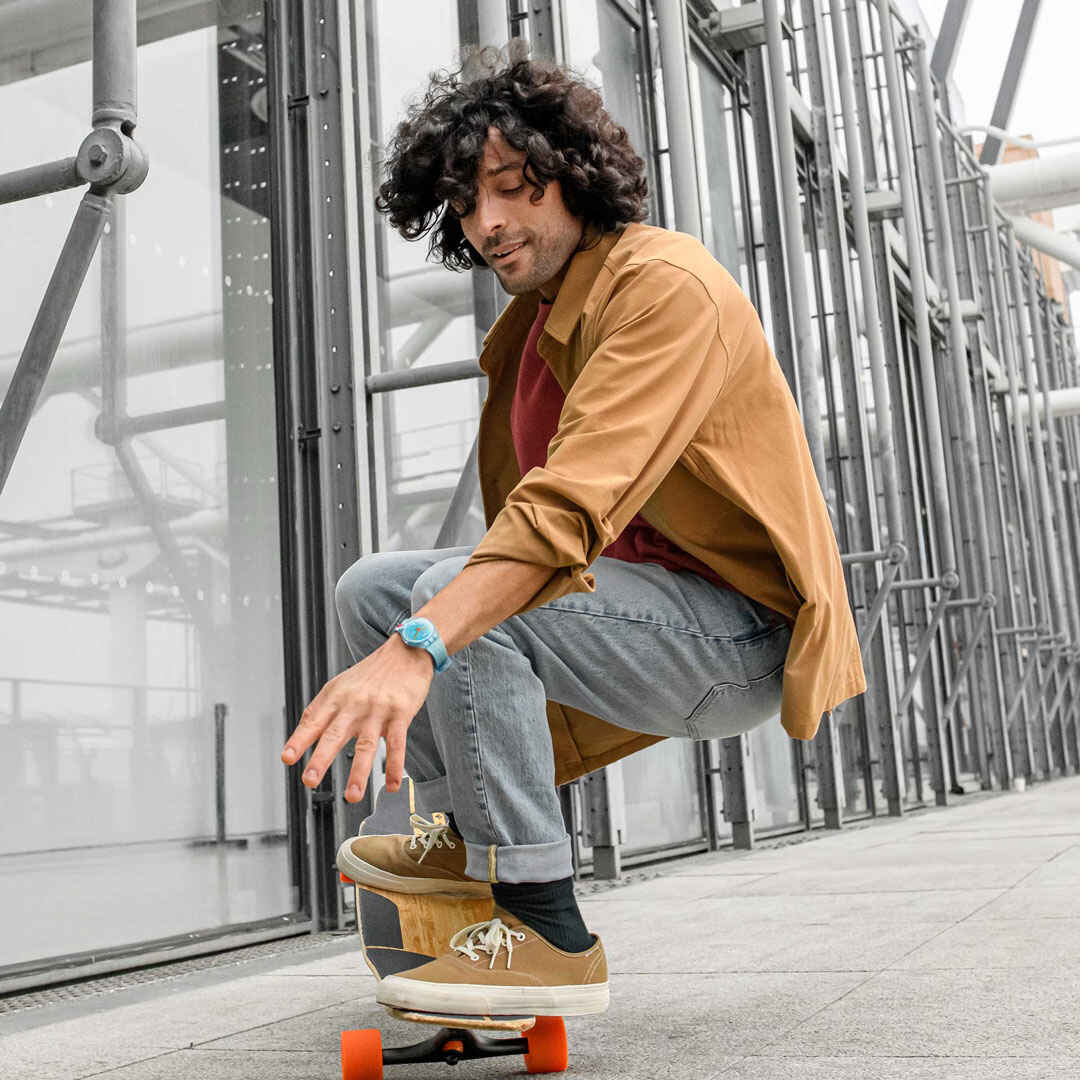 EIFFEL TOWER, BY ROBERT DELAUNAY
This Swatch art collaboration Gent watch celebrates Robert Delaunay's classic painting, 'The Eiffel Tower', by honoring the "from below" angle in the original painting on the watch. The multi-colored allover print of this Swatch X Centre Pompidou Collection watch stands out on a semi-transparent matte light blue silicone strap, transparent matte light blue plastic case and silver-colored dial, perfectly reflecting the vibrant colors of the original painting.
GZ357
Movimiento

Quartz

Resistente al agua

3 Bar

Material de la correa

Silicone

Material del broche

Plastic

Hebilla de la correa

Buckle

Material de la caja

Plastic

Categoría De La Colección

SWATCH X CENTRE POMPIDOU

Tipo De Embalaje

Special

Color

Blue

Color De La Correa

Blue

Color De La Esfera

Blue

Color De La Caja

Blue

Forma De La Caja

Round
Descubre nuestro amor por el arte
Descubre nuestro amor por el arte
En Swatch, nuestro amor por el arte es profundo. Nuestro trabajo con artistas, diseñadores y arquitectos emergentes y distinguidos, así como nuestras colaboraciones con museos e instituciones célebres, muestran claramente nuestro sólido vínculo con el arte.
LEER MÁS