Meet Matthias Dandois
Say "Hey!" to Swatch Proteam athlete Matthias Dandois, the nine-time world champion BMX flatlander from Paris. Matthias's saddle-dancing journey began in 2002, and he was quick to rise to World Champion for the first time by 2008, when he was just 19. His innovative style, extraordinary talent and passion make him an awesome match for the Swatch Proteam.
A self-described restless, stubborn, and even clumsy individual, Matthias channels his creativity not only into action sports but also content creation.
A true creative
Paris, a multifaceted city with cobbled streets and vibrant districts, is a great place for Matthias Dandois to show off his exceptional BMX skills and effortless flow. Surrounded by green parks and urban landscapes, he captures the essence of the city beneath his wheels.
Dandois's favorite local spots align with his captivating Instagram channel, where he showcases his adventures from one amazing location to the next, his loyal canine companion at his side.
Flatland specialist Matthias Dandois takes home bronze at X Games 2023
Matthias Dandois won third place at the X Games 2023, one of the premier action sports events in the world, after demonstrating incredible BMX skills. Sporting not one but two Swatches on his wrist, the bold YELLOW INK and the rebellious ISHTAR BY JEAN-MICHEL BASQUIAT, Matthias climbed the X Games 2023 podium fulfilling one of his lifelong goals.
When action sports meets art
Swatch Proteam athletes, nine-time world BMX champ Matthias Dandois and skateboarding Olympian Andy Anderson, feature in the final chapter of the Swatch Art Journey!
Ride the Time Machine
Time Machine is a unique collaboration between Swatch, Red Bull and BMX icon Matthias Dandois. This project celebrates the athlete's creativity and illustrious career which is represented as a custom BMX playground shaped like a giant Swatch on which Matthias demonstrates the talent that made him the BMX legend he is today.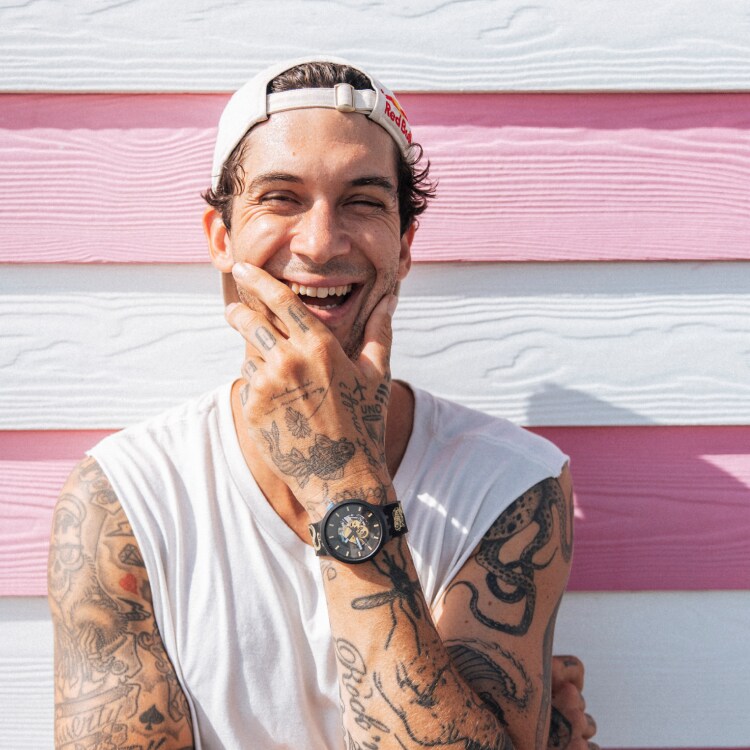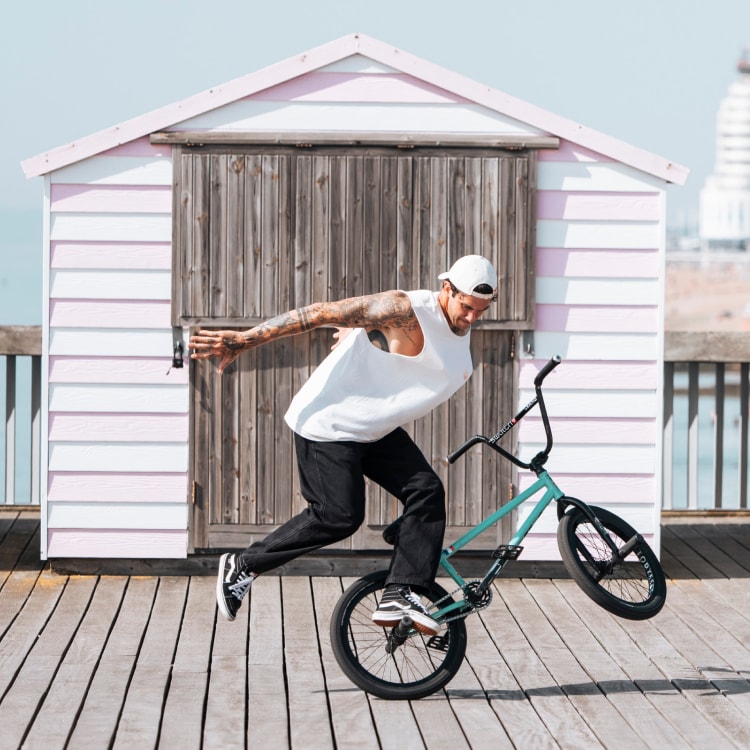 With Swatch, Matthias can wear his creativity on his wrist.