Swatch Nines serves up thrills year-round!
At Swatch Nines 2023, top winter sports athletes showcased their mind-blowing skills at Schilthorn in Switzerland. The adrenaline-fueled spectacle continues this summer with Swatch Nines MTB, which unites top athletes in mountain biking and skateboarding!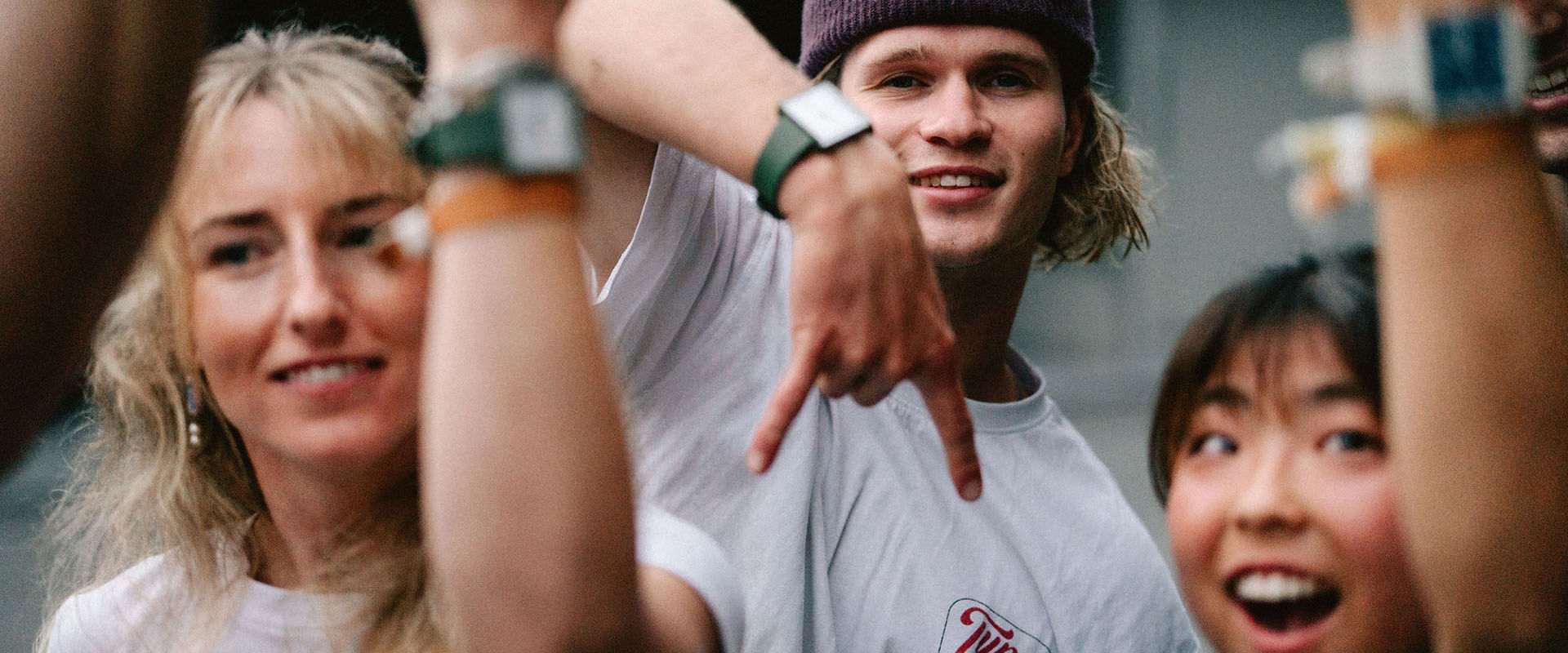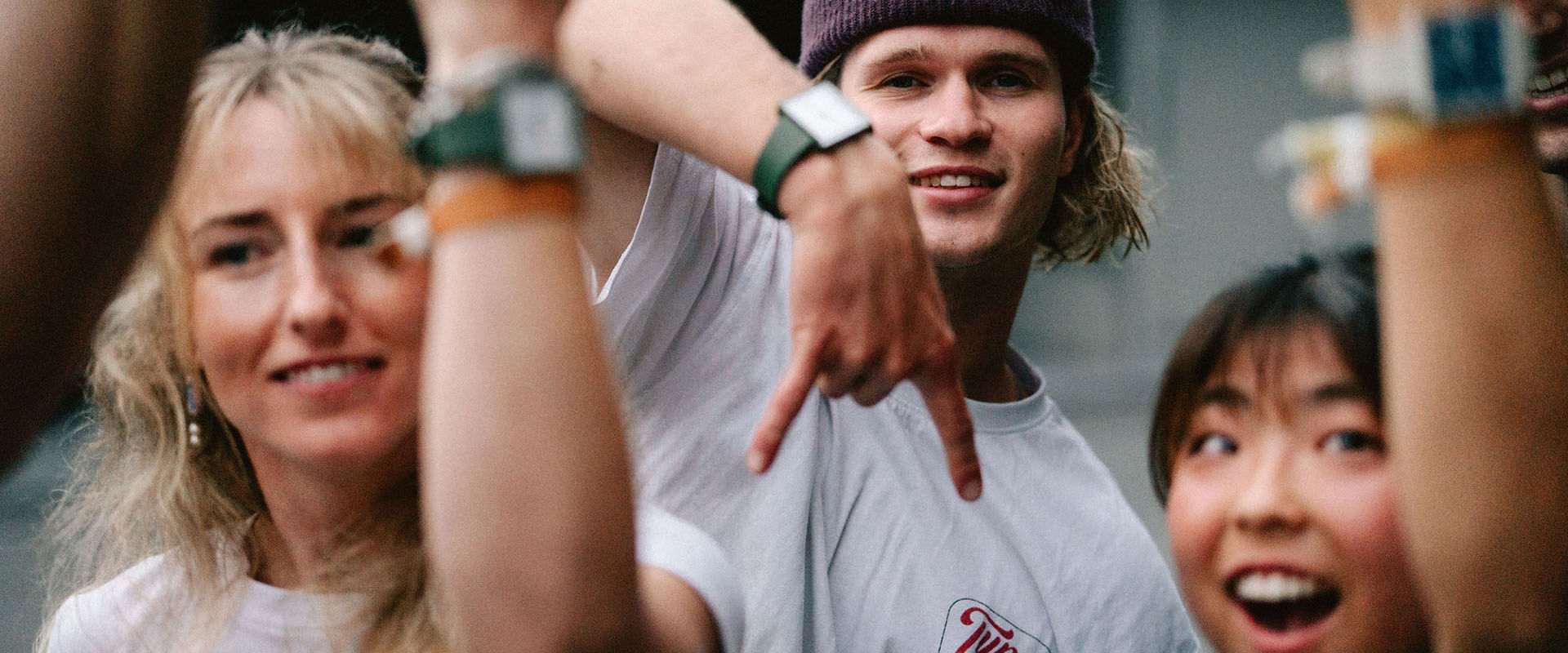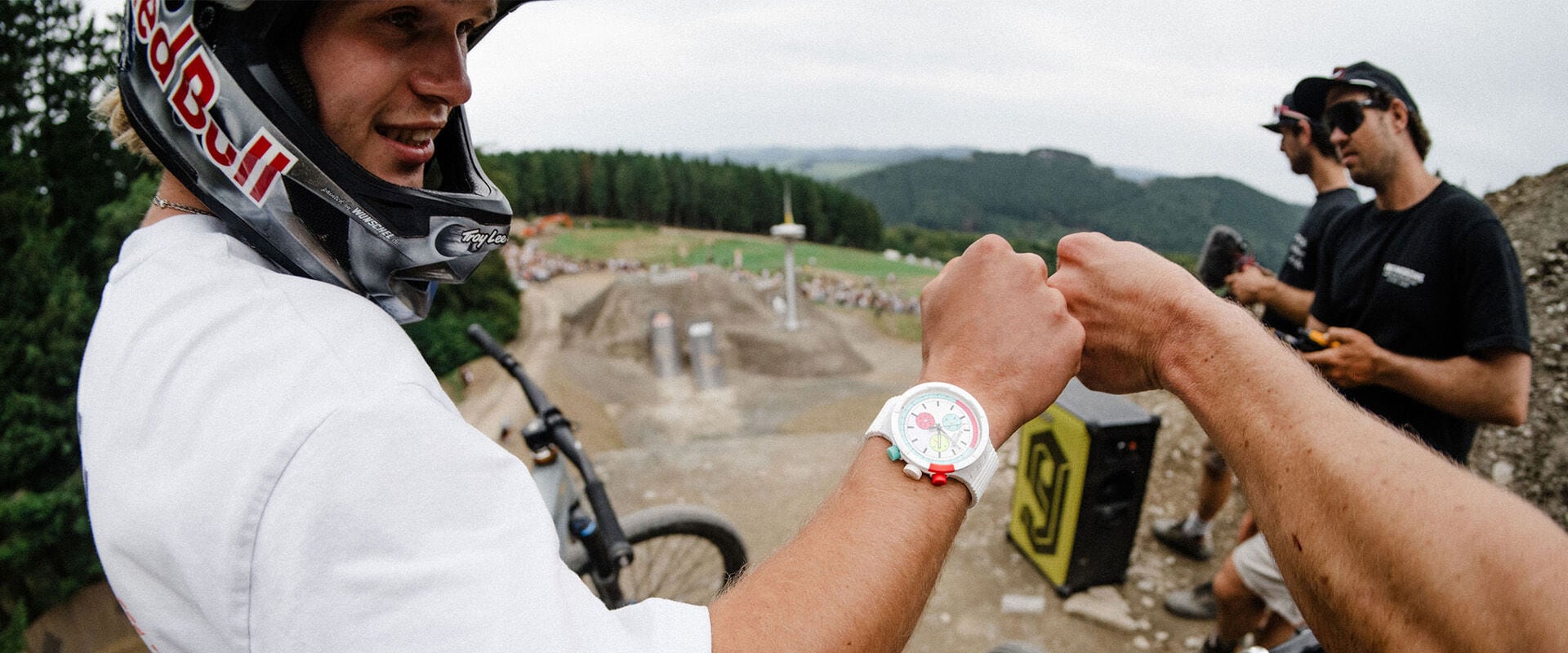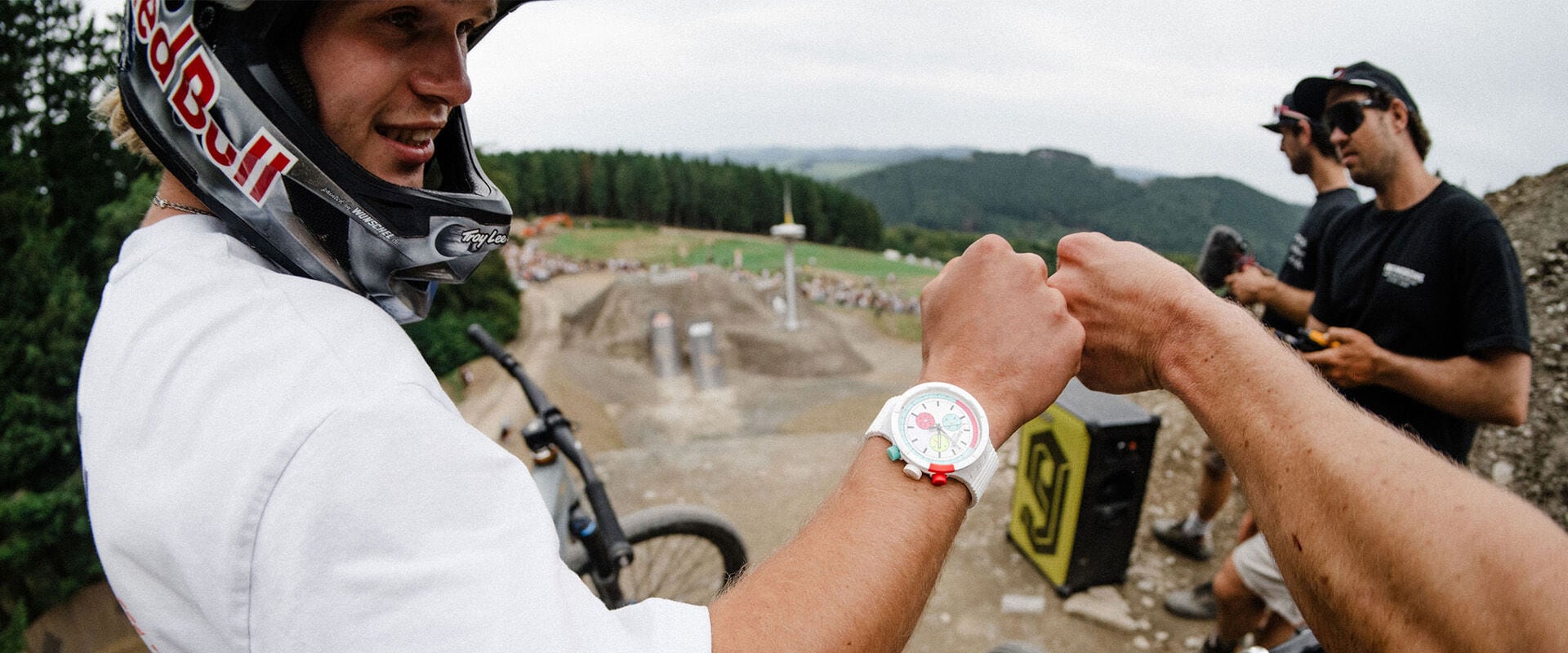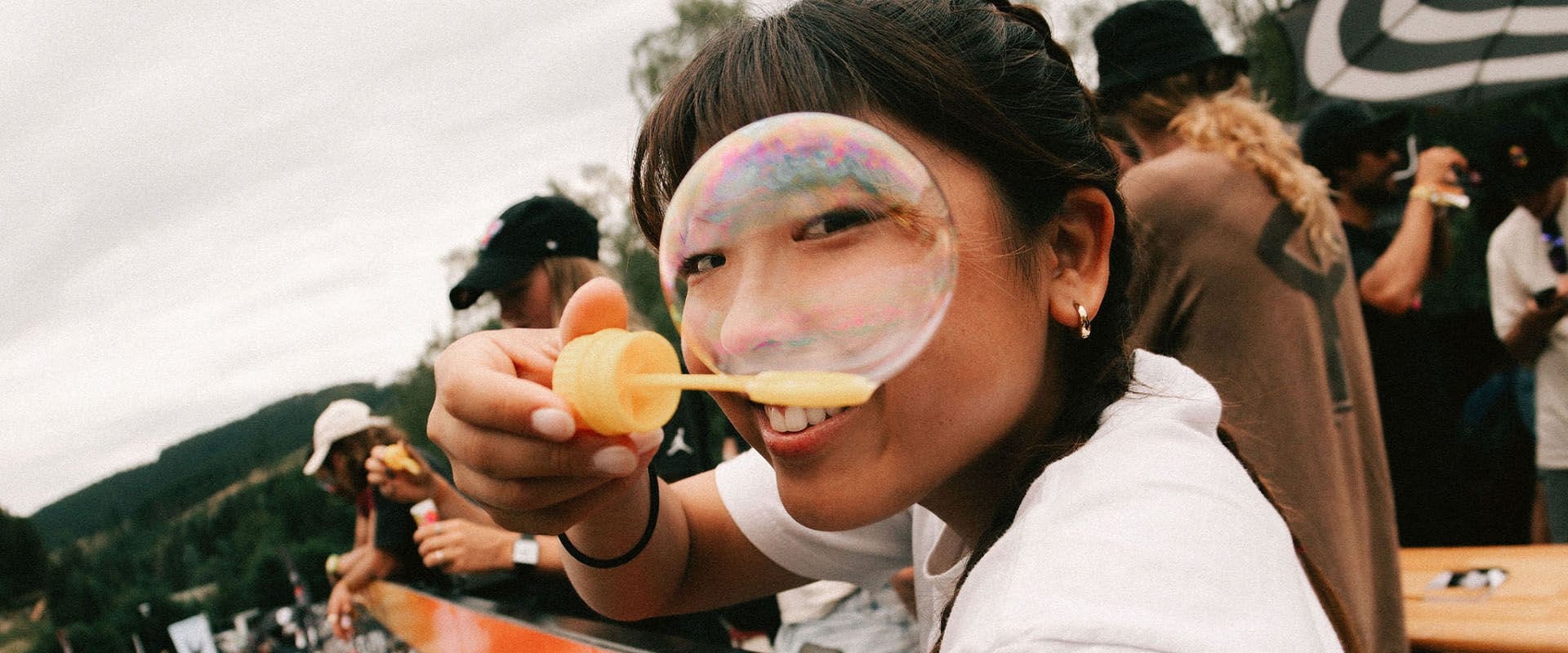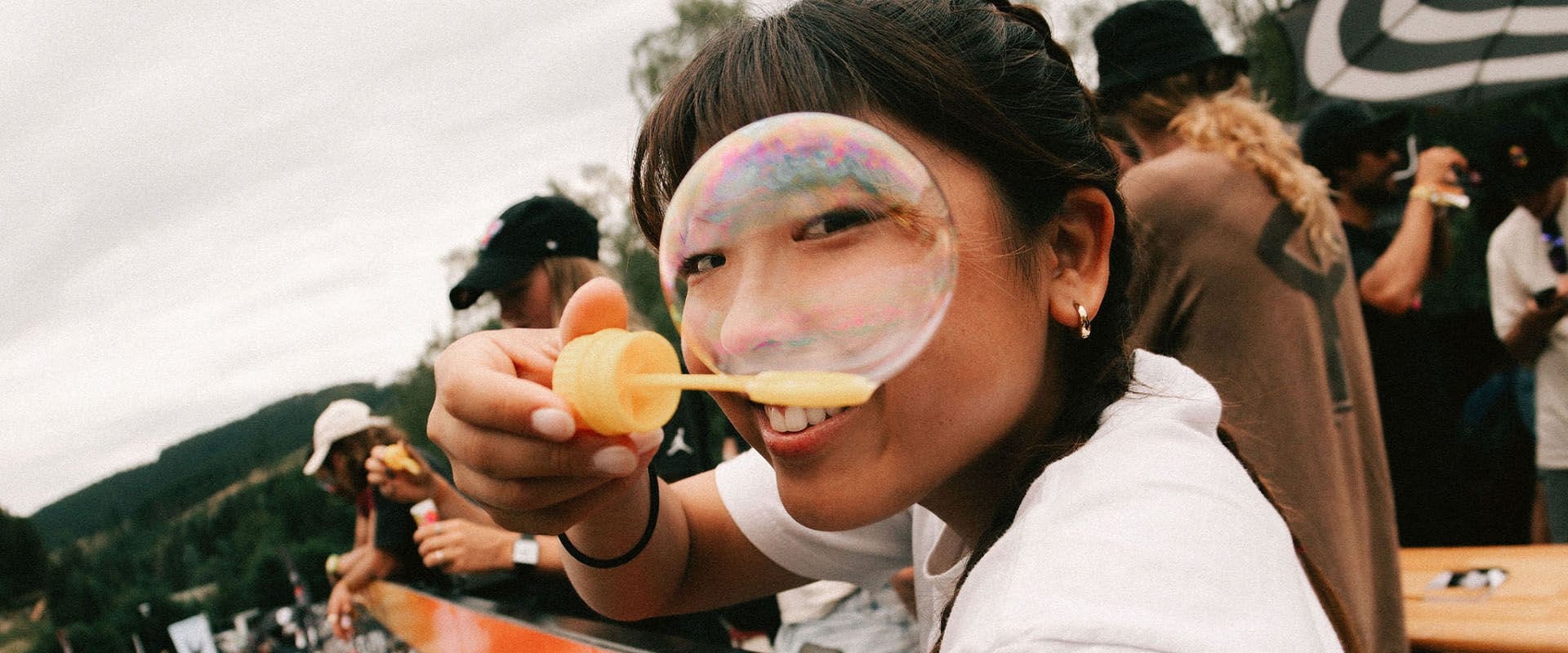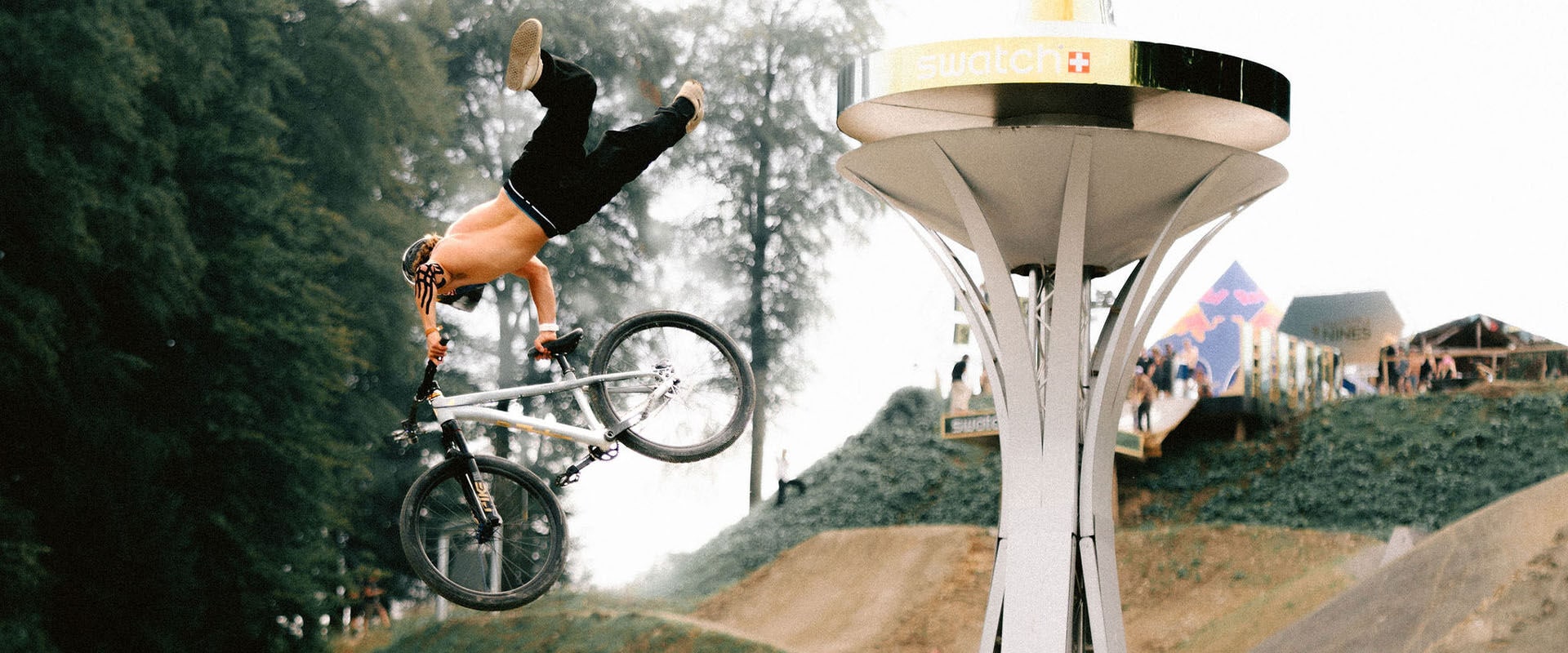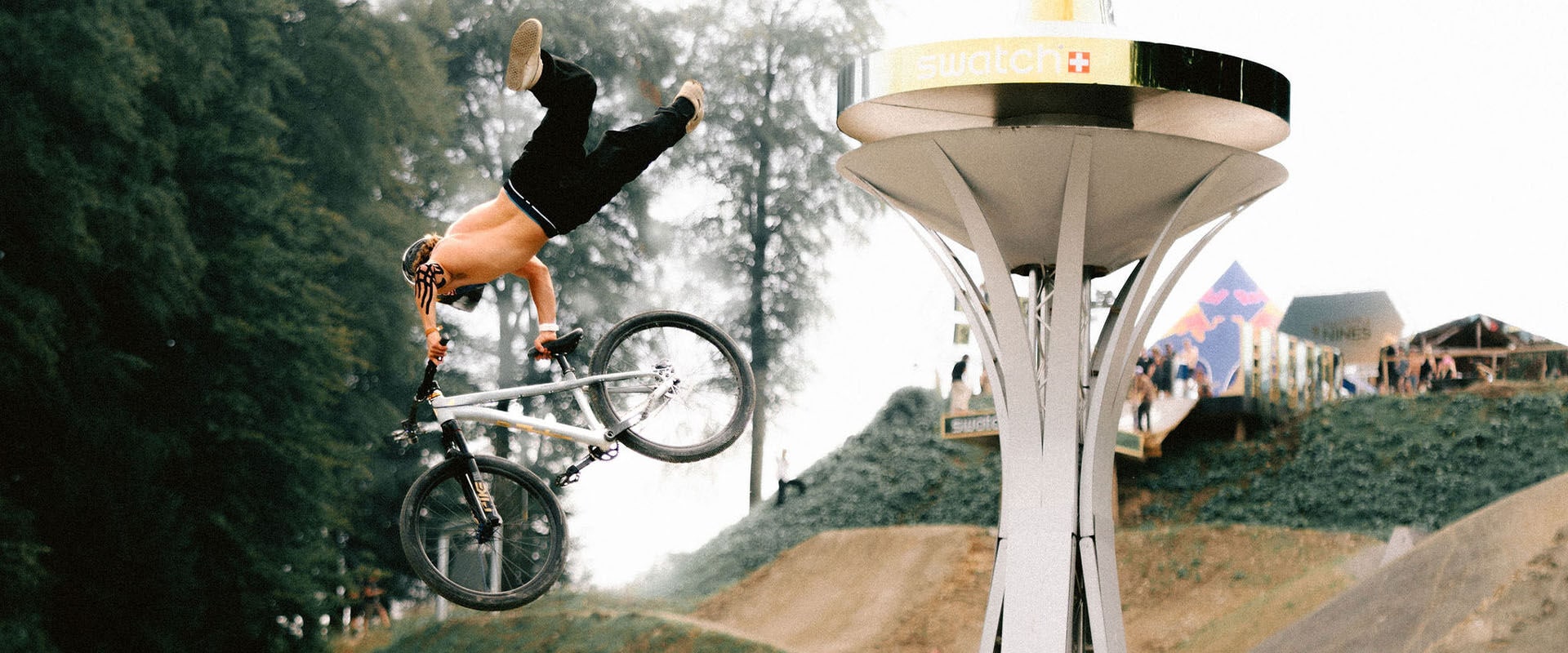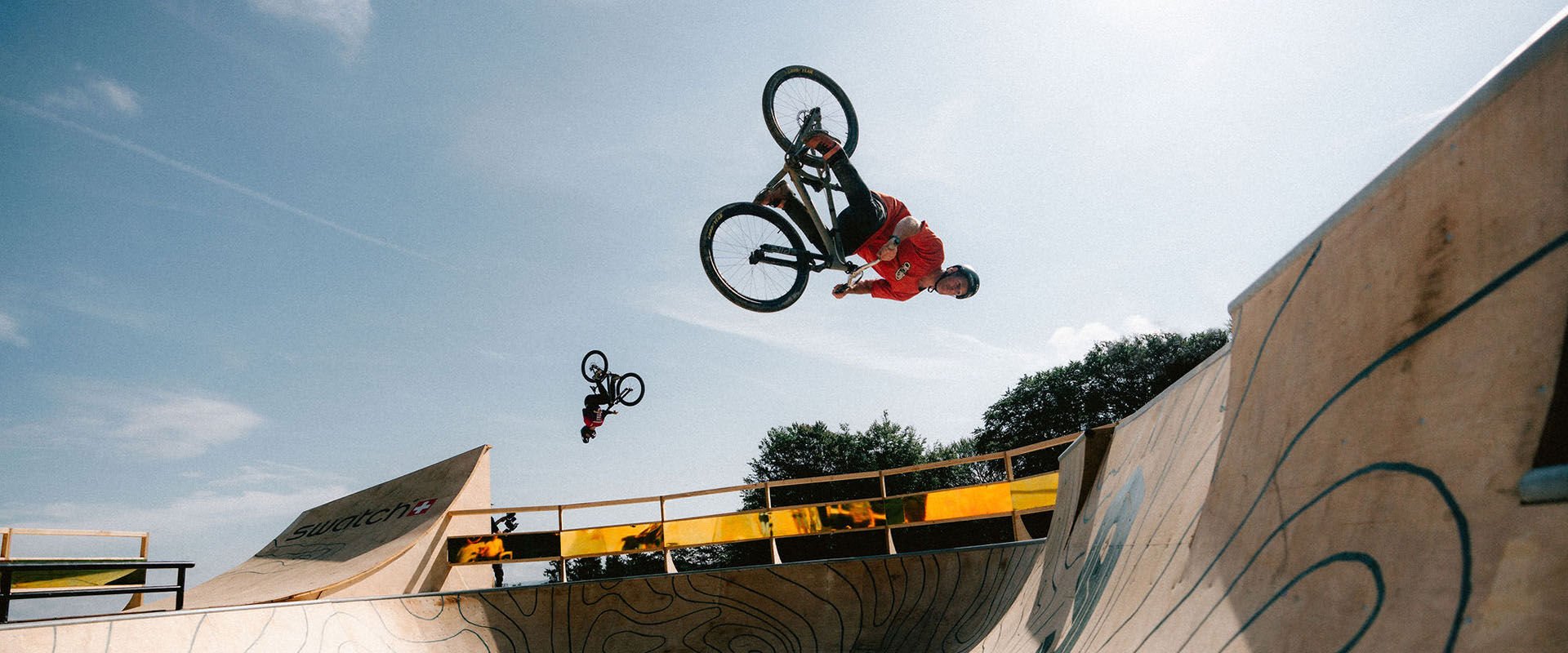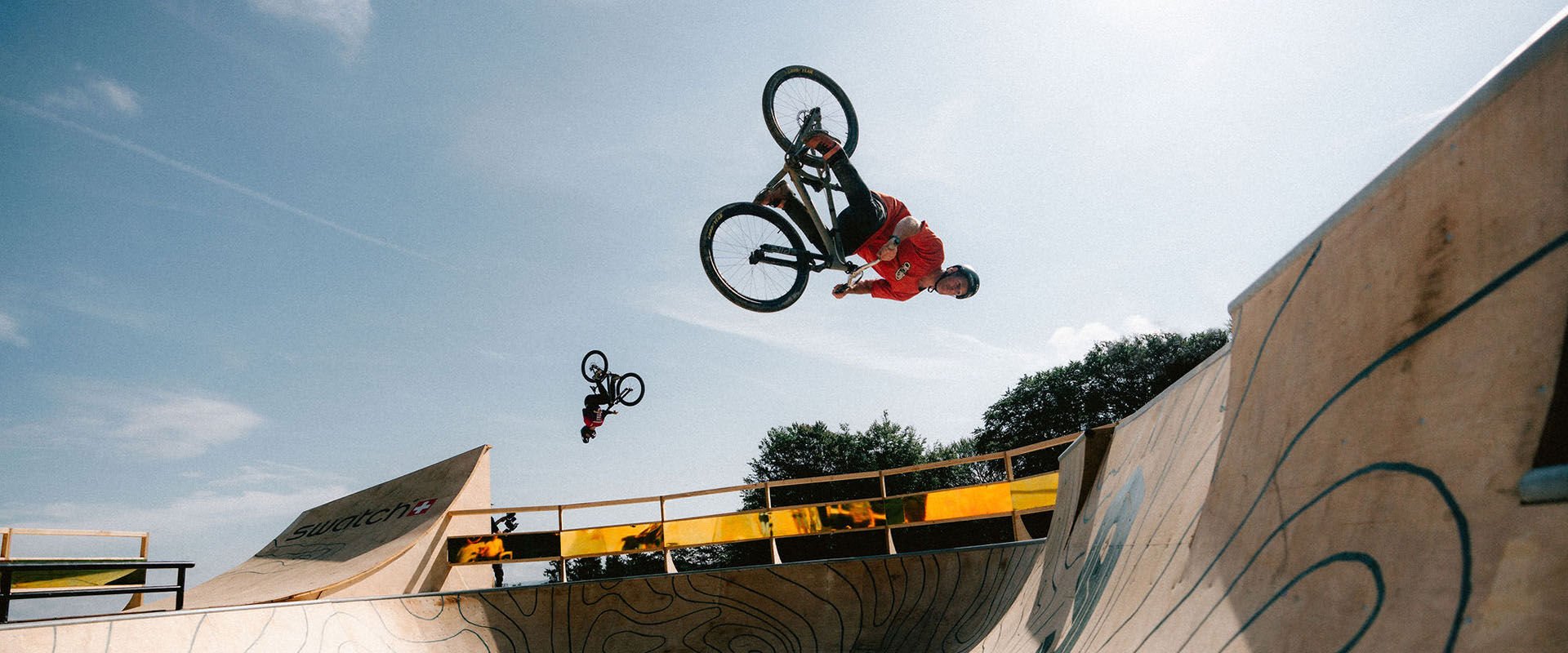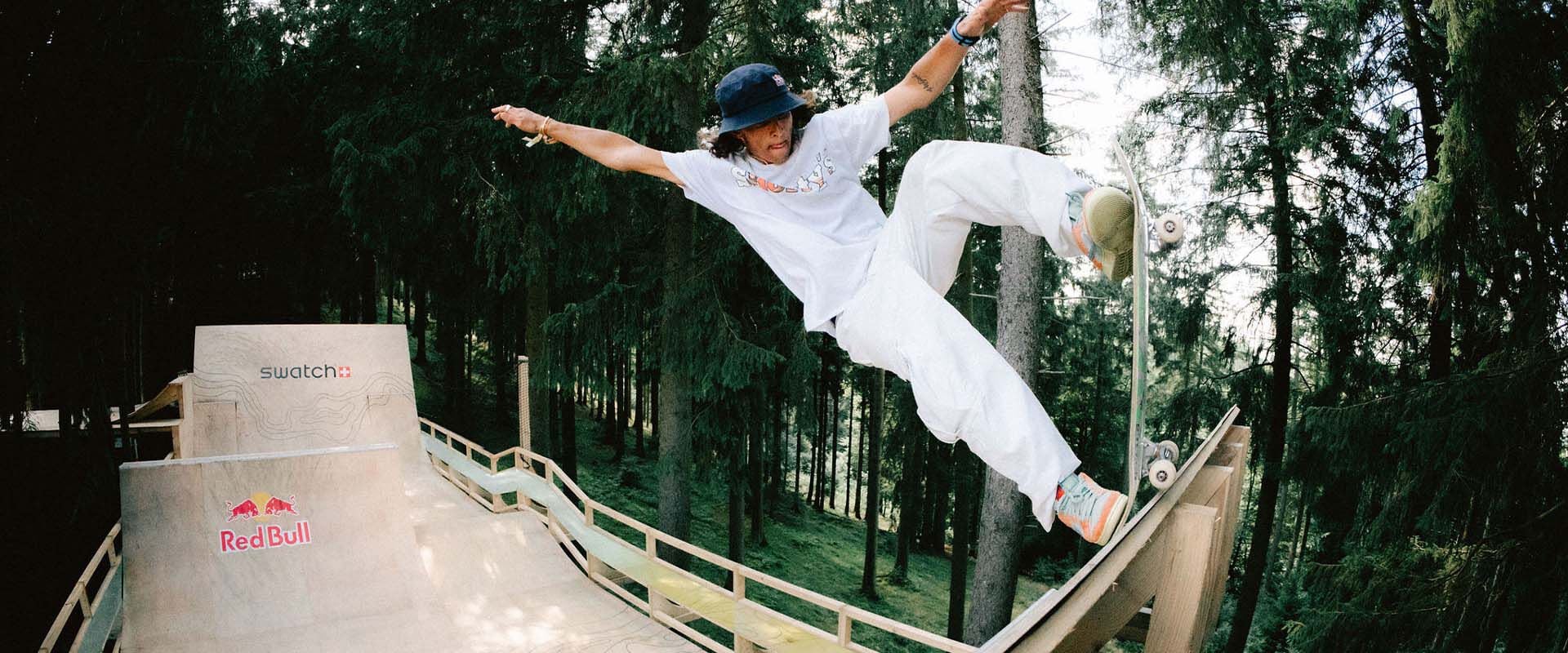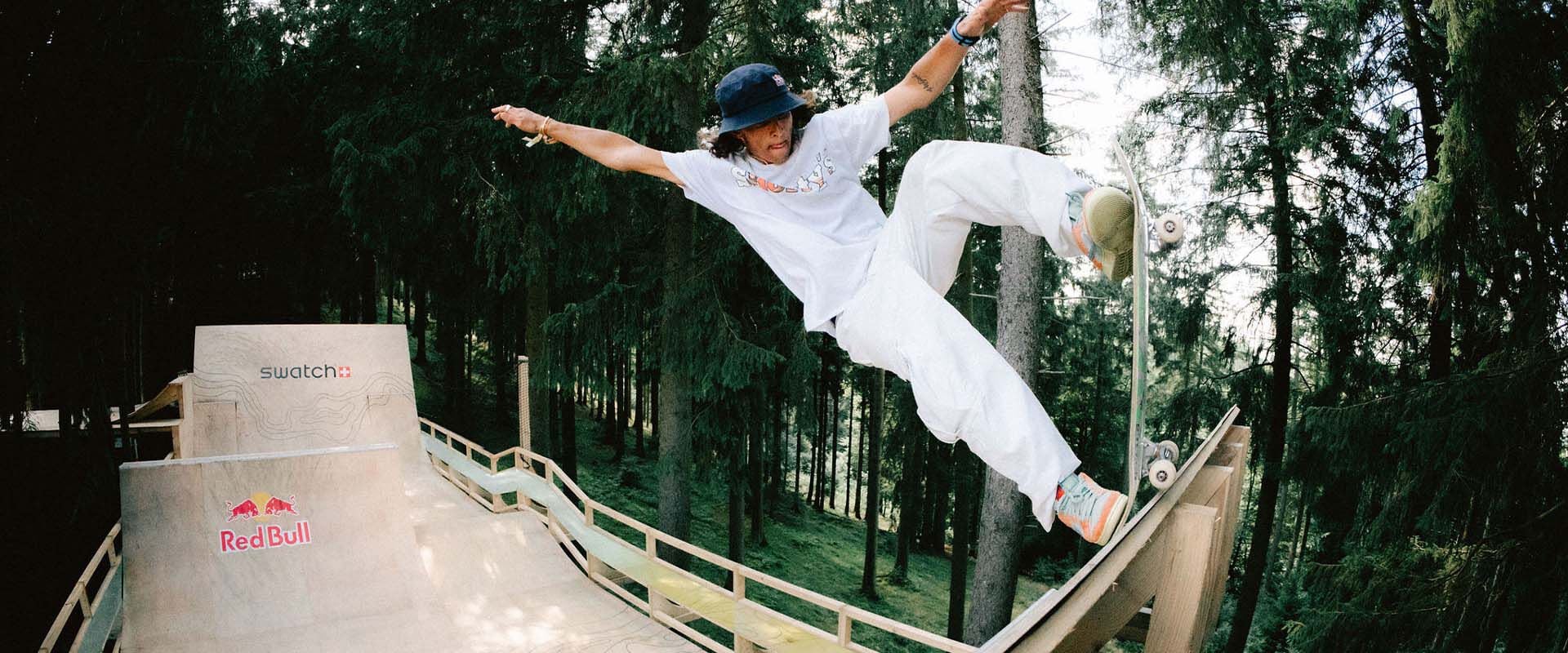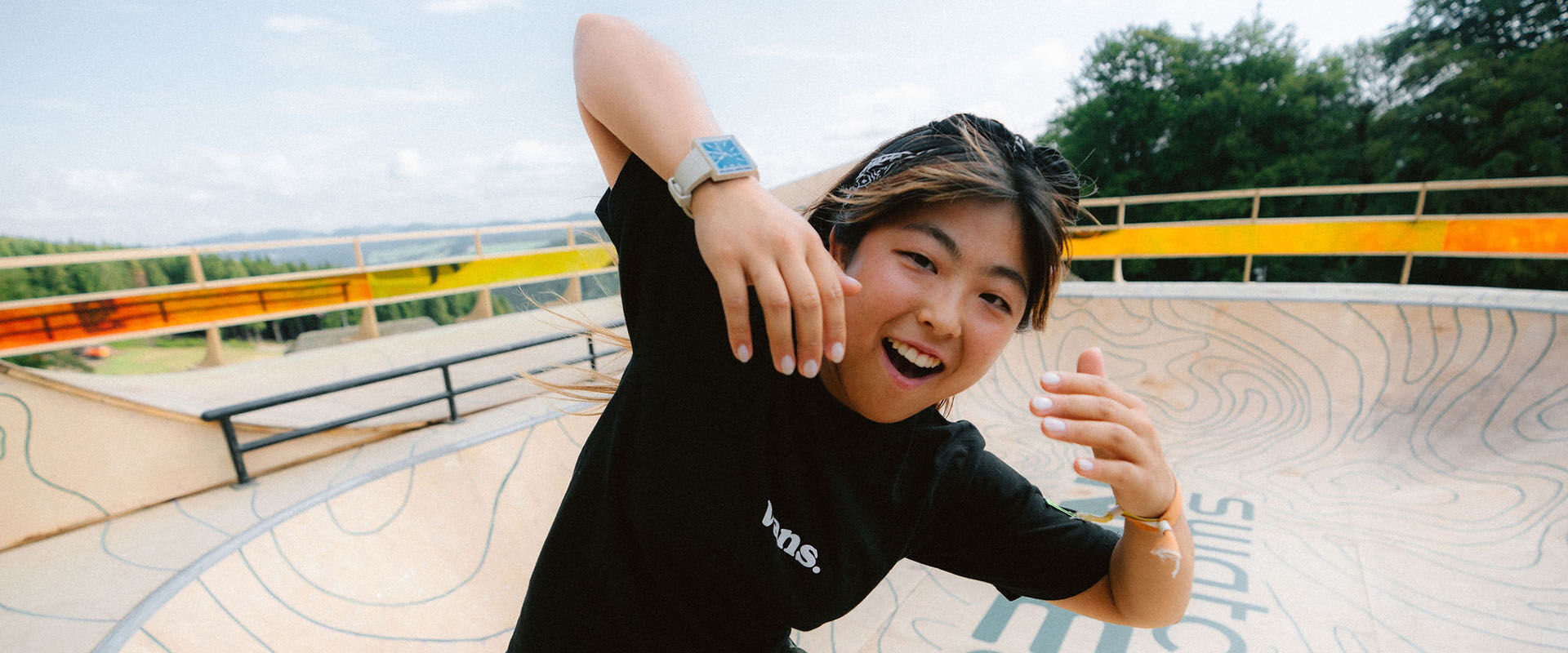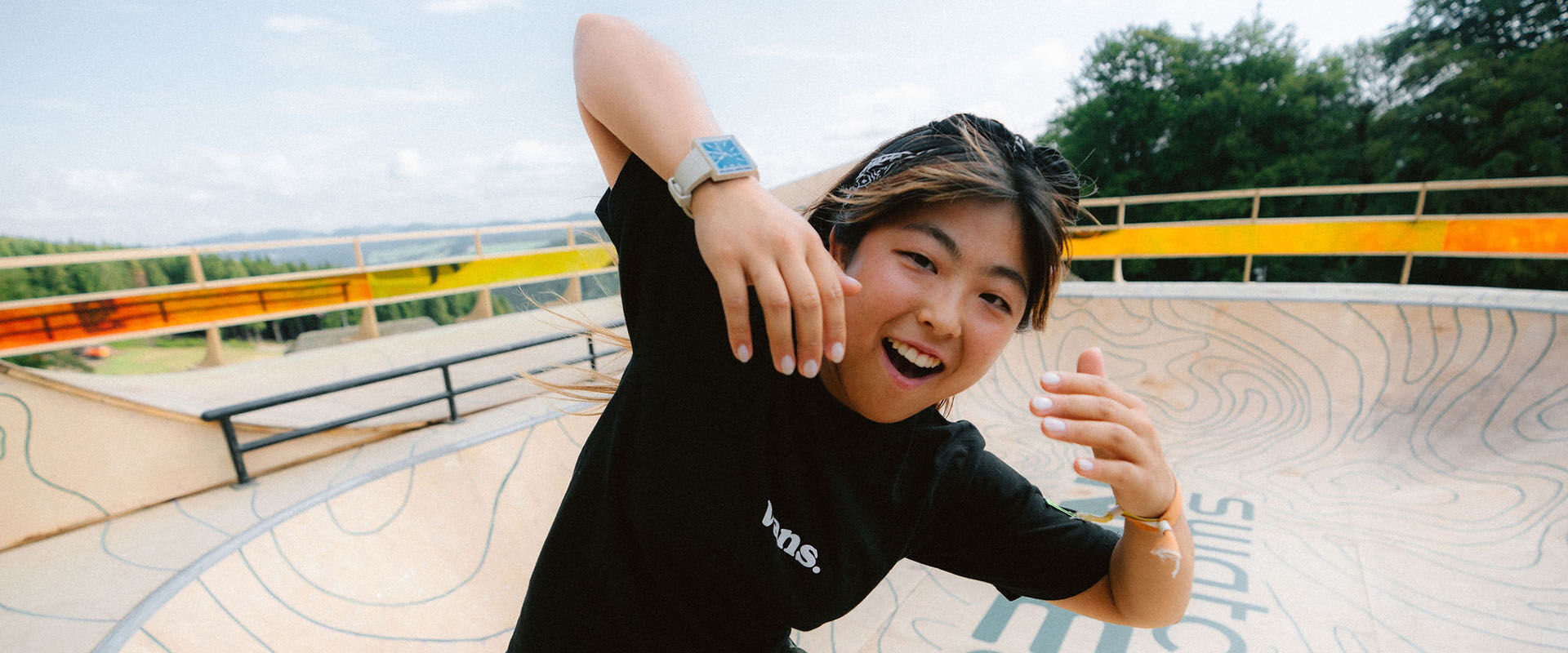 An innovative park setup for next-level creativity
With design help from MTB athletes Sam Pilgrim, Casey Brown and other top international talent, this year's custom-bulit course design blends the best elements of slopestyle and freestyle mountain biking. The unique park setup, which also features a one-of-a-kind integrated skatebowl, promises a true spectacle of skill and creativity. Adding to the electrifying atmosphere, the Swatch Truck will be on site where fans can meet guest athletes, get the chance to win exclusive giveaways, and a lot more!
Meet Swatch "Beyond the Hill"
From August 18 to 20, 2023, Swatch Nines will be open to the public, giving mountain bike fans the opportunity to see their favorite riders in action. The public days coincide with Green Hill Bikepark's BYND The Hill Festival, a not-to-be-missed event with all kinds of MTB and of course, loads of Swatch-related fun!
Swatch Nines MTB summer lineup
We'll be cheering on our Proteam athletes Sam Pilgrim, Erik Fedko, Finn Iles and Casey Brown, while their peers, including Andy Anderson, Lotfi Lamaali, and Mami Tezuka, will be showcasing their skills at the Skatebowl and signing autographs.


Highlights from Swatch Nines Winter 2023
Swatch Nines, the adrenaline-fueled spectacle featuring world class athletes from around the world, took place at the iconic Schilthorn in Switzerland from April 17 to 22, 2023. During this unconventional event that focuses on creativity and progression, top athletes showcased their skills and pushed their sports to the limits in a relaxed and high-spirited atmosphere.
And among the standout performers was Swatch's own Max Moffat, who clinched the title in the Freeski Men's category.
The 2023 Swatch Nines drew a star-studded lineup of Swatch athletes from a range of disciplines including, talents like Swiss freeskier Nico Vuignier and snowboarders Pat Burgener and Laurie Blouin, to Xavier De Le Rue, Andy Anderson, Matthias Dandois and Sam Pilgrim.
Epic snow park set up
Swatch Nines 2023 took place at the stunning Piz Gloria, against the backdrop of the Bernese Alps. Crafted collaboratively by athletes and designers, the awesome snow park featured a one-of-a-kind skate bowl, and never-seen-before snow ramps. This extraordinary setting amped up the athletes, driving them to push the limits at this thrilling progression session.
Stars in formation
The big air jump was a marvel of design. This labyrinth of takeoffs encouraged riders to soar in sync, adding a thrilling dimension to the event.
Scenes from Swatch Nines 2023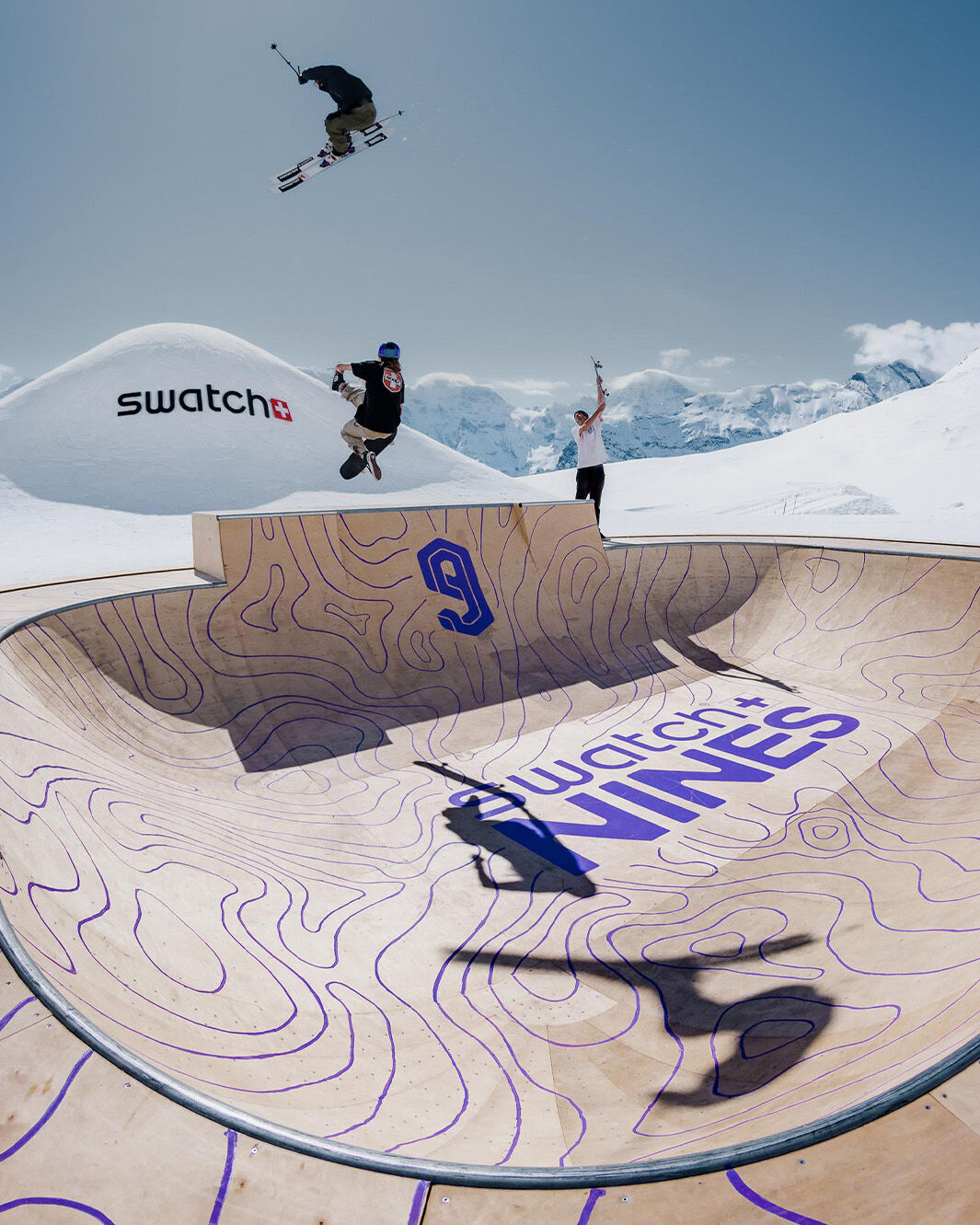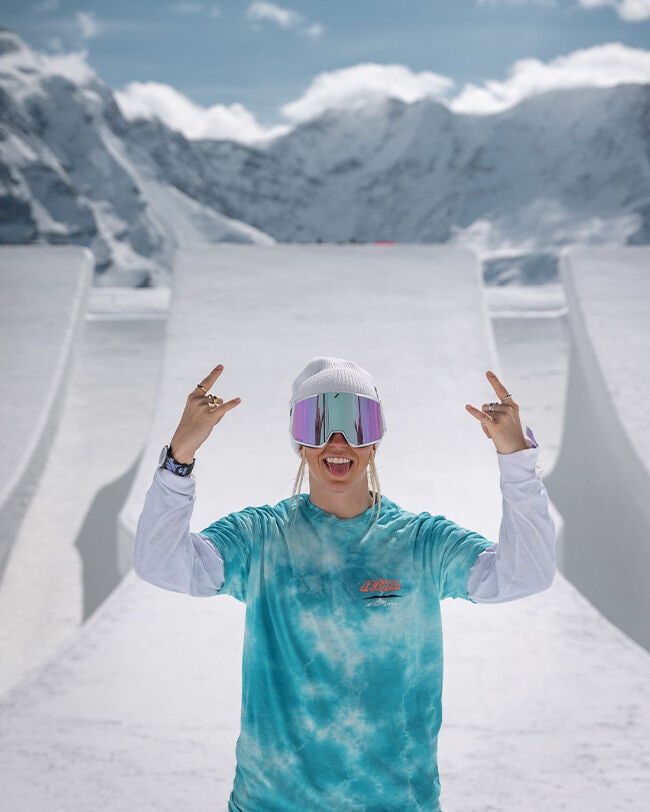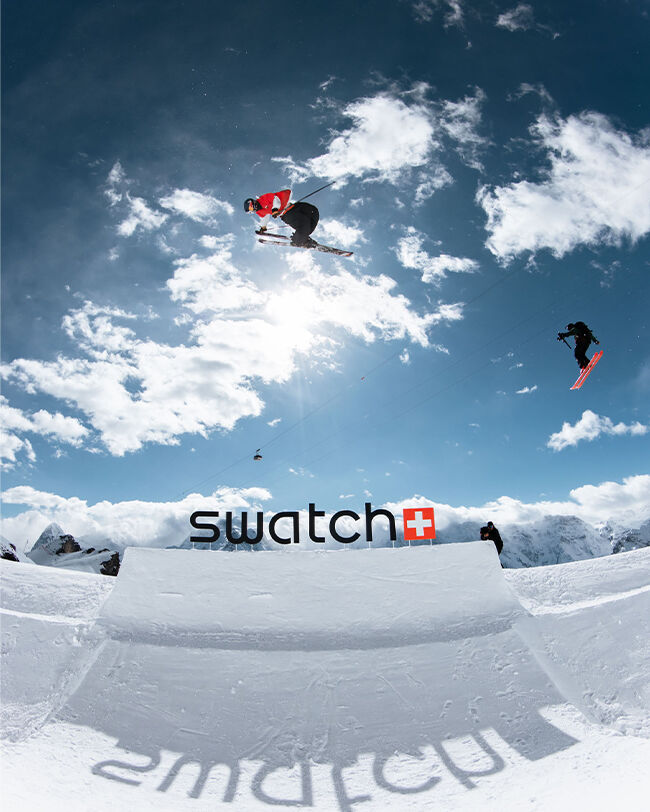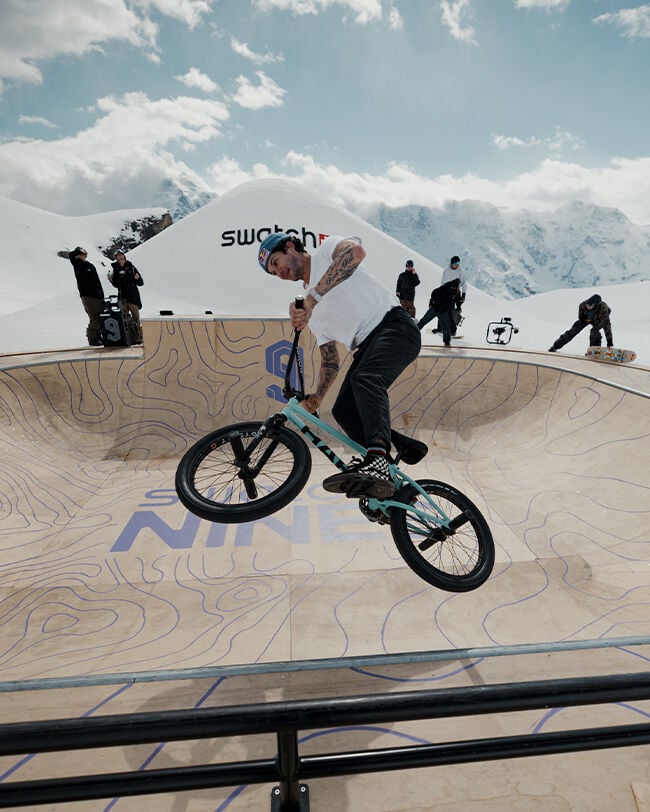 Scenes from Swatch Nines 2023