Happy Chinese New Year 2023!
Based on the lunisolar Chinese calendar, Chinese New Year comes with the new moon appearing between January 21 and February 20. Also known as the Spring Festival, it's a joyous time of family togetherness celebrated by billions of people around the world, including here at Swatch.
This beauty is all ears
2023 is the Year of the Rabbit, and to celebrate we've designed a watch that's both super fun and eco-responsible. The golden-colored mirror face with red and black print of this NEW GENT BIOCERAMIC watch includes adorable bunny-ear hands. There's even a cute bunny-ear loop around the strap.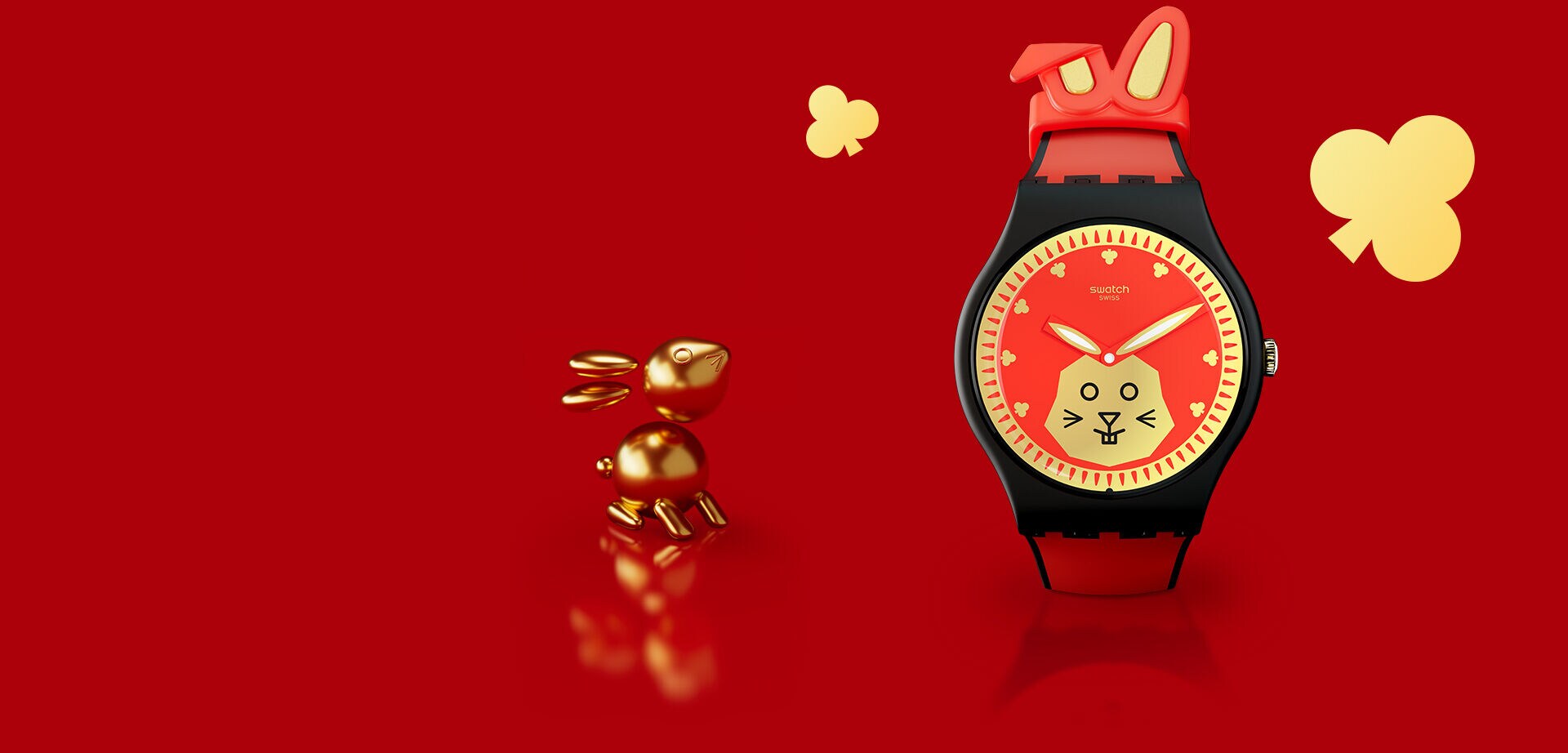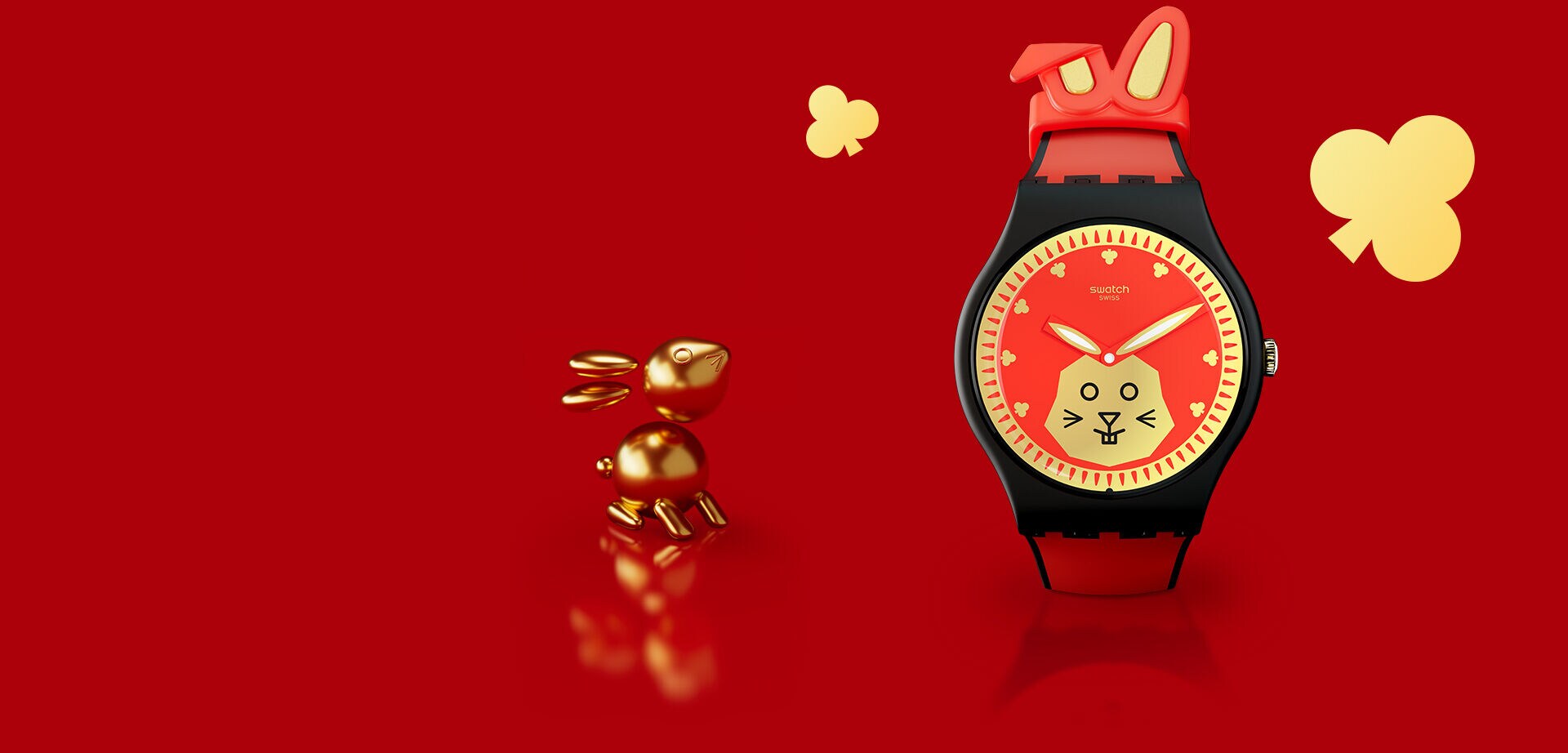 The Year of the Rabbit
In the Chinese zodiac, the rabbit is a symbol of kindness, beauty and living in harmony. People born in the Year of the Rabbit are said to be quietly thoughtful, sincere and ingenious. They also love to be surrounded by family and friends.
Explore more in red and gold