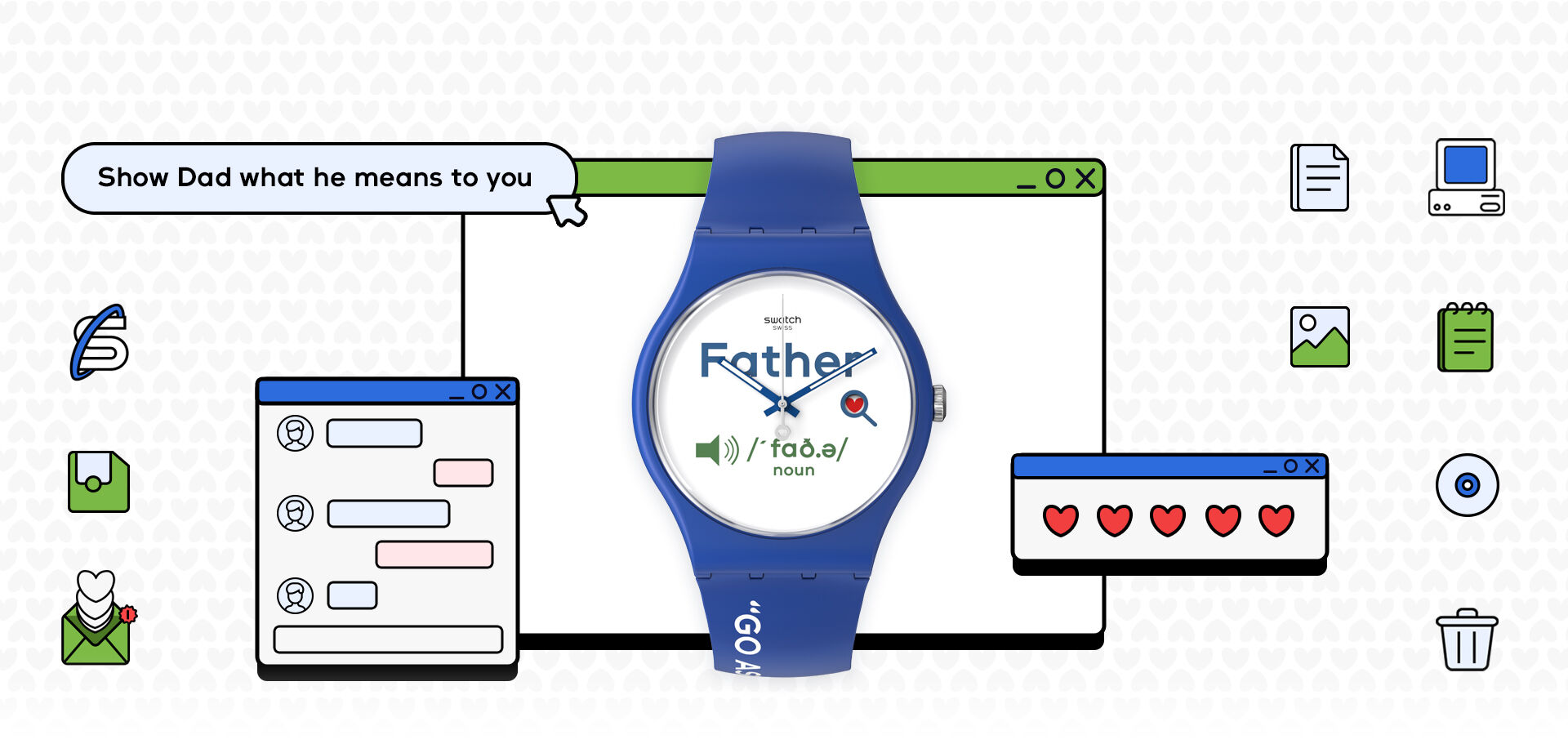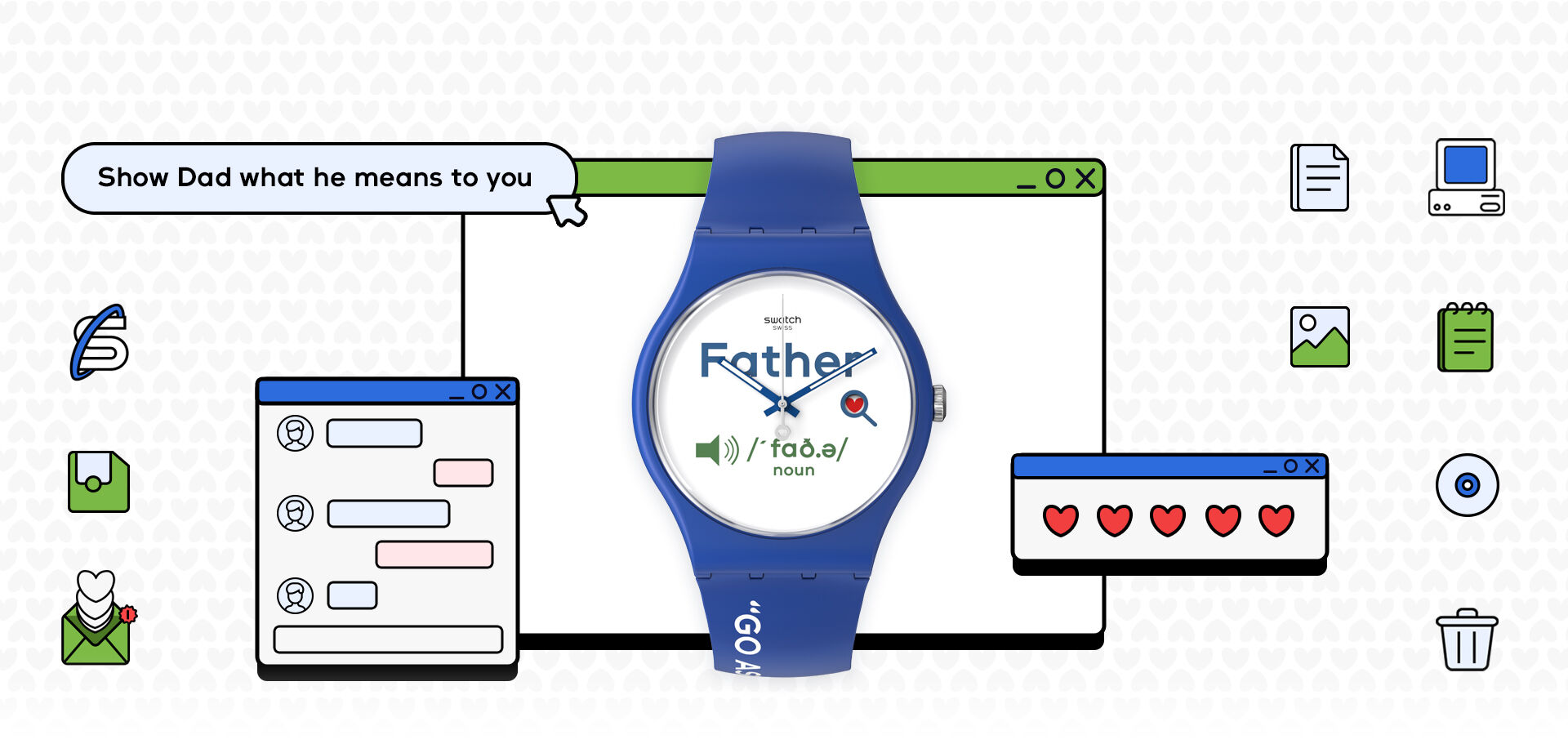 Fathers are…
/ˈfɑːðə/
Fathers are who we look to for great – and not so great! – advice. Even when they don't have all the answers, they give us strength and guidance and make us feel safe. Our Father's Day Special is a playful take on all that fathers mean to us – and is the perfect gift for Father's Day.
Time to show Dad you care
Paying a playful homage to dad stereotypes, ALL ABOUT DAD is a fun watch that features a blue biosourced case and a matching strap. A cheeky go-to phrase adorns the strap with a dash of comedic banter, while the white, printed face sports a calendar wheel that displays hearts in various colours to remind Dad of your love each and every day. Equal parts fun and functional, this gift ticks all the right boxes!
More great gift ideas for Dad