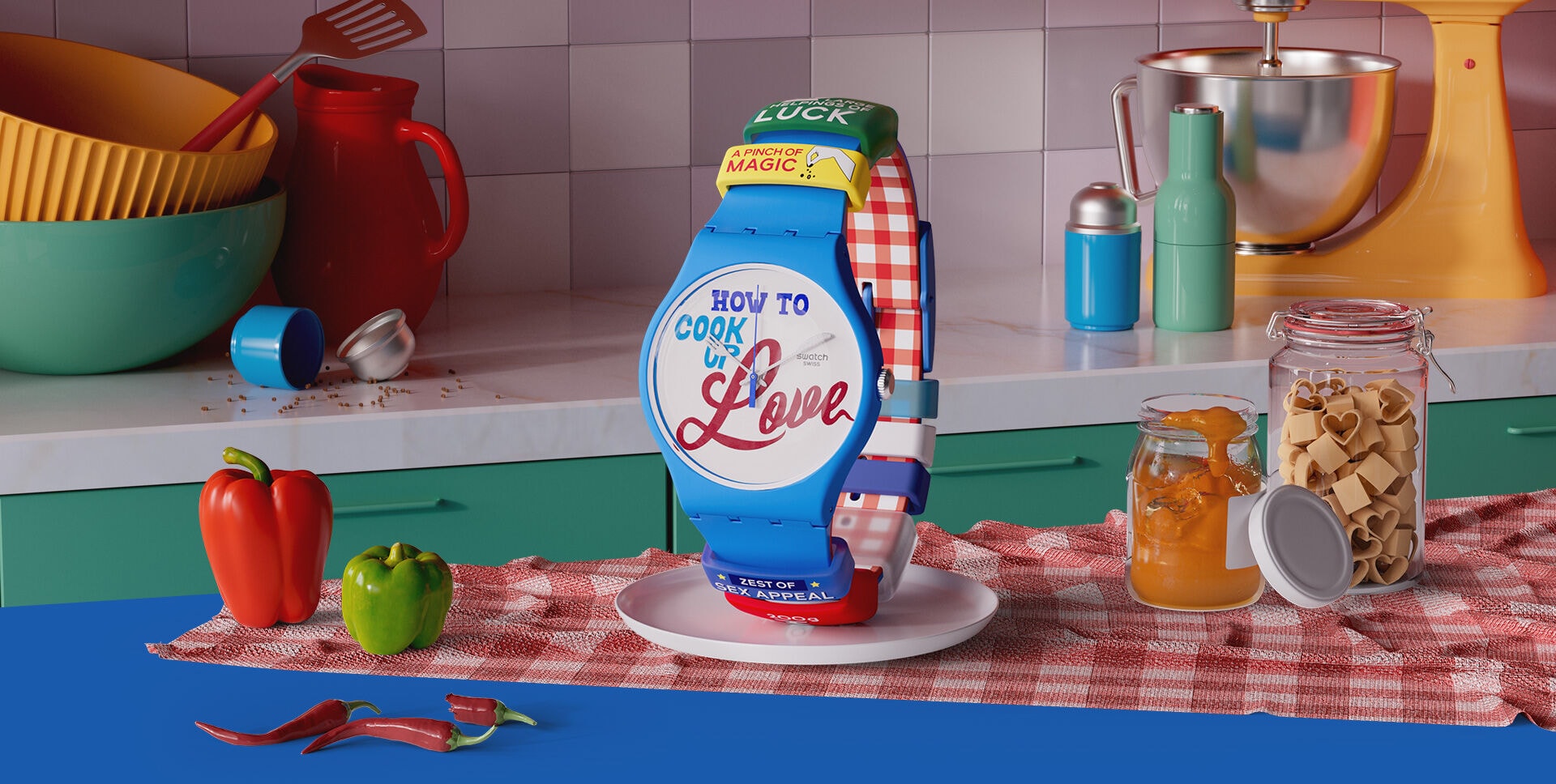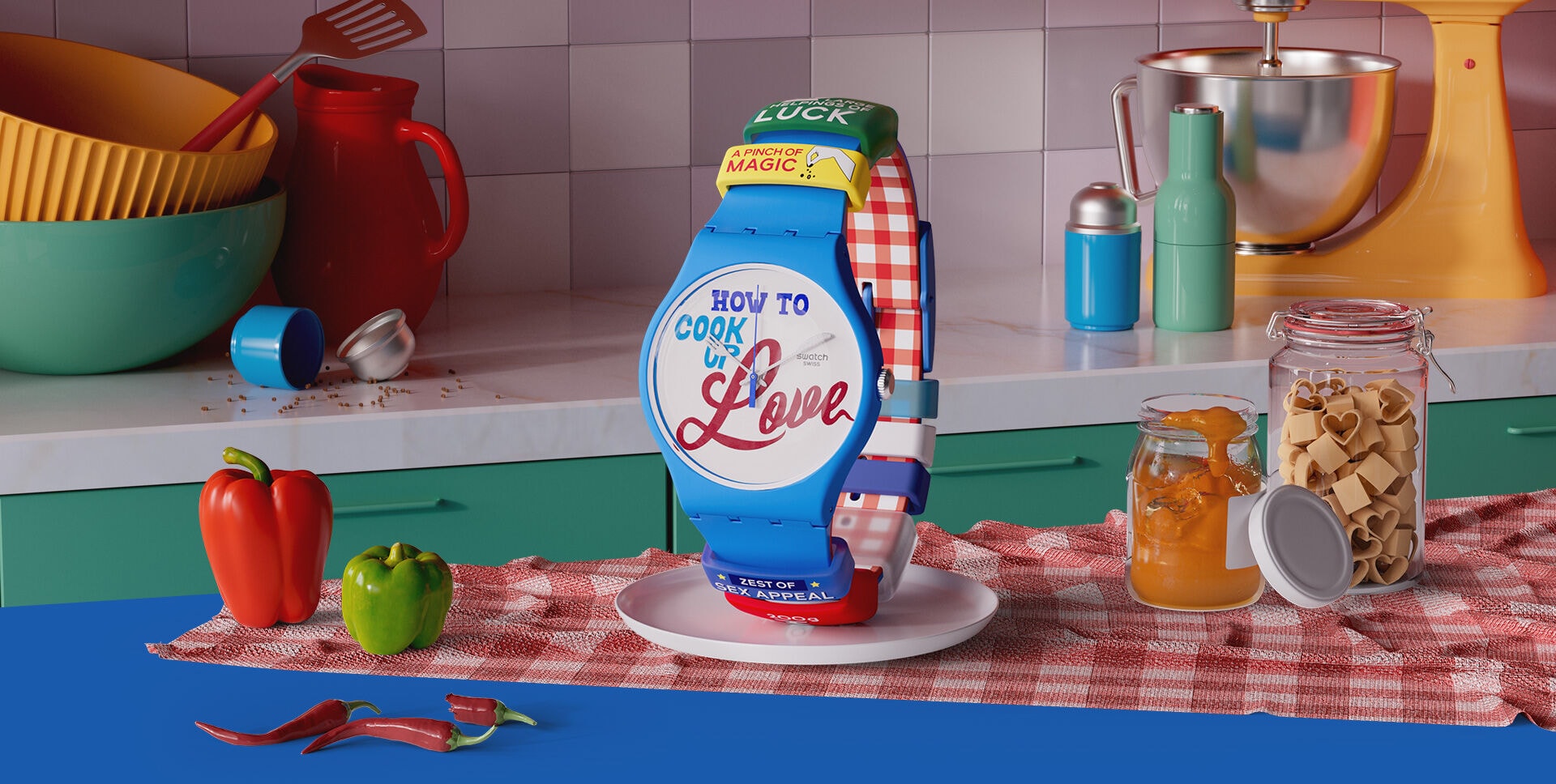 Celebrate love with Swatch
We believe in love! After all, it makes the world go round any day of the year. So this Valentine's Day, let us help you celebrate all things love with a perfect gift for that special someone in your life. Choose from our timeless love-inspired watches and get ready to conquer your true love's heart.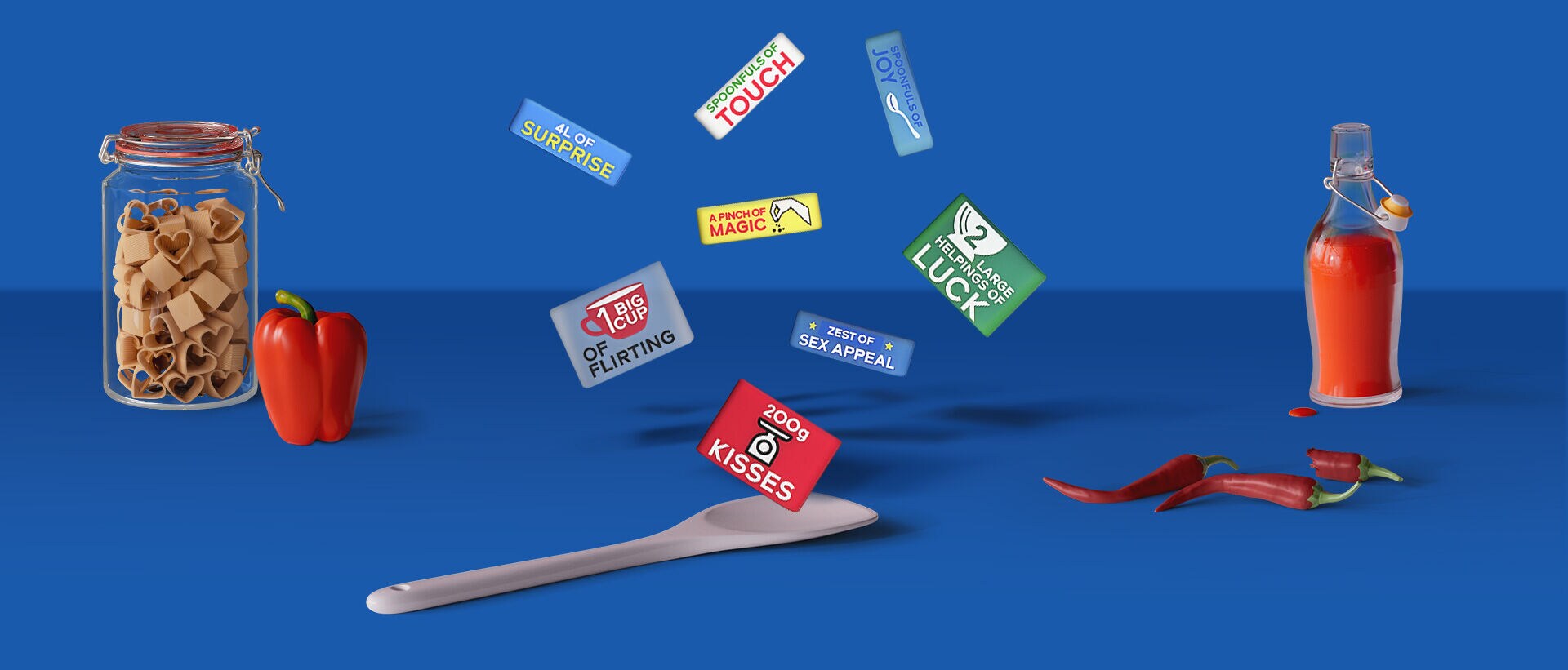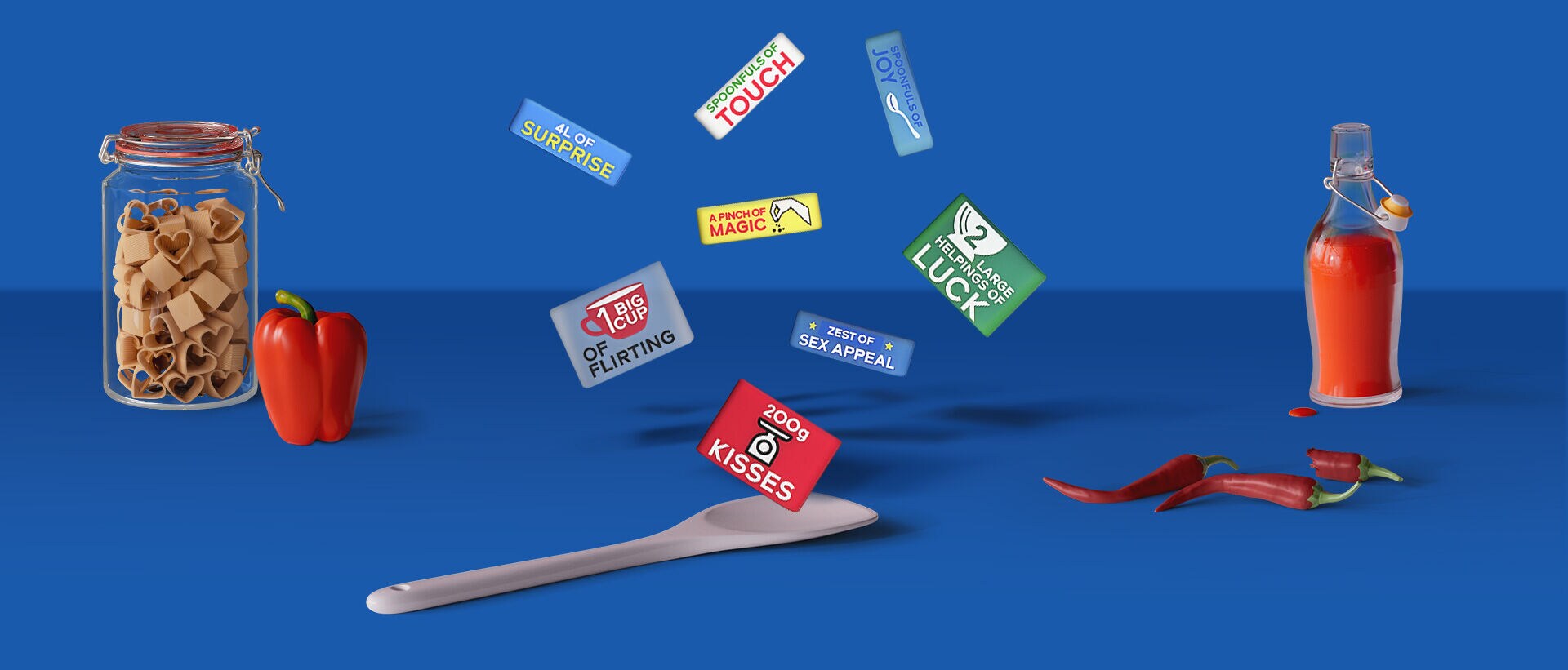 Create your recipe for love
Get your chef's hat on and compose your own menu for true love with this customizable watch, complete with nine cooking-inspired loops. This timeless romantic gift for the one you love comes with knife and fork hands, a cookie-packet design on the inner strap and special love inspired recipe-style packaging.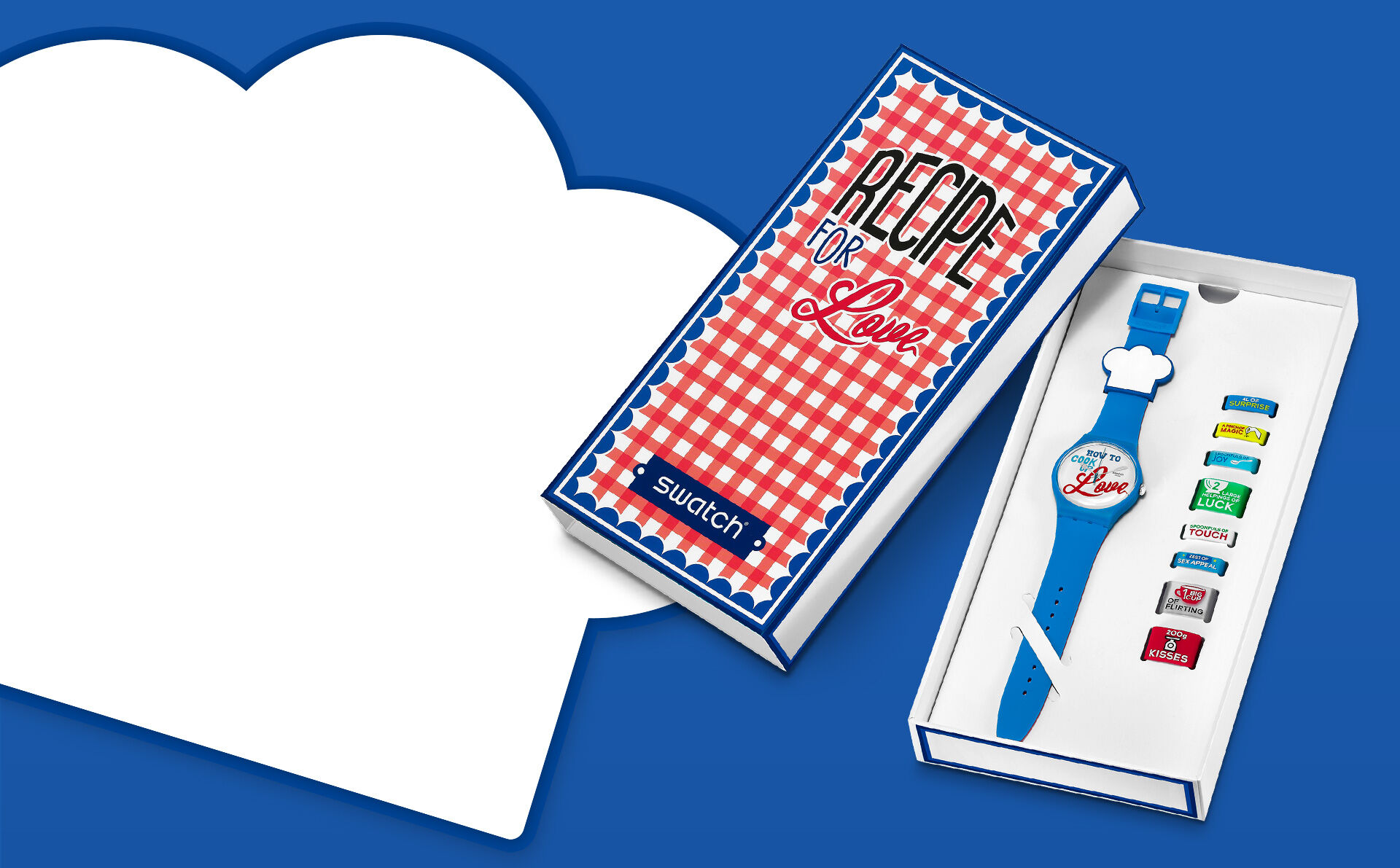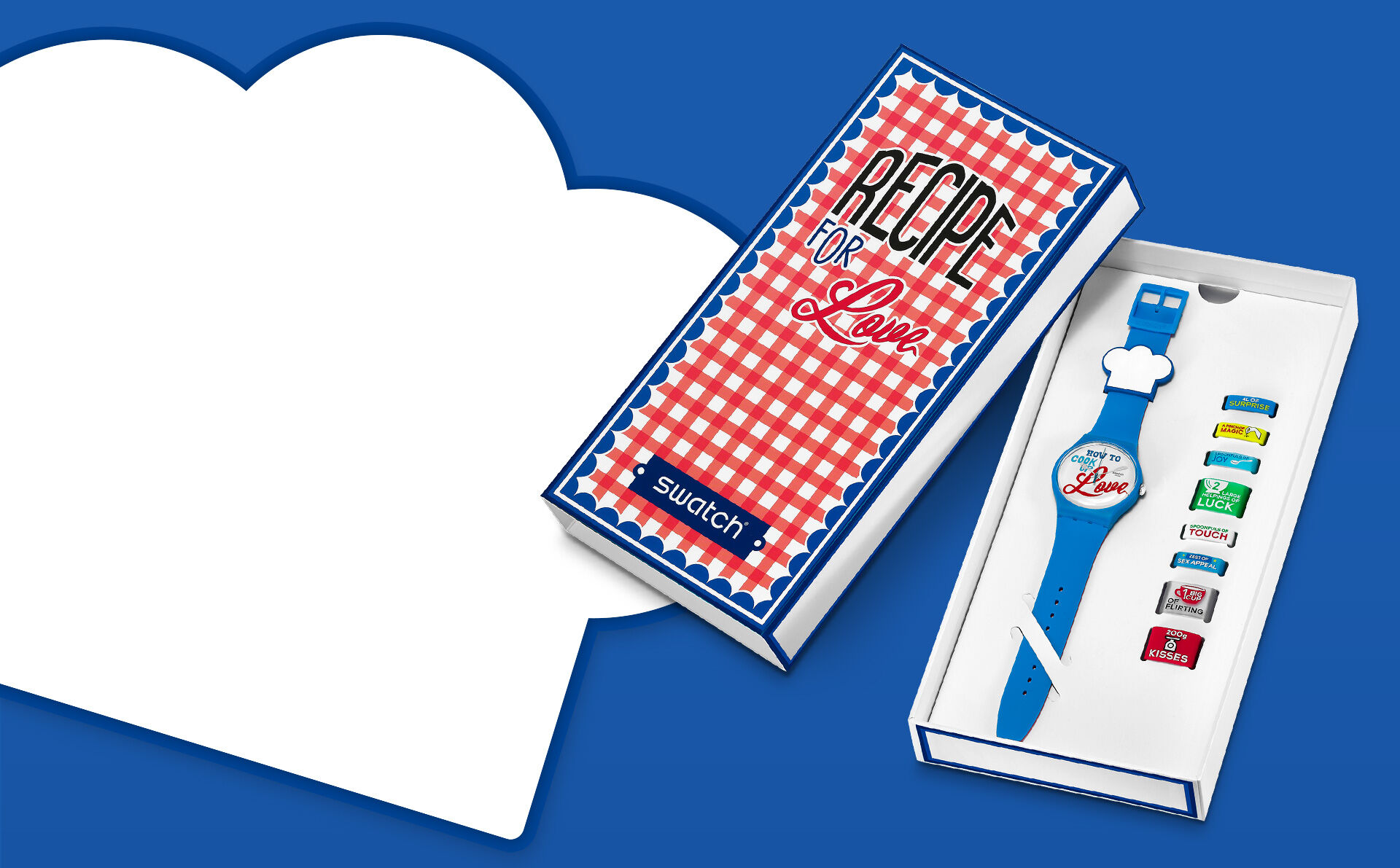 Love – pure and simple
Who says love needs to be complicated? PUREST LOVE keeps things simple and timeless by playing with the word "LOVE" on the sun-brushed red dial that also has arrow hands. A perfect match for the romantics who want to show their love no matter the day.
From your heart to theirs
You have plenty of love to share, so show your beloved that your heart beats only for them with LOVE TO GO AROUND. This love-themed watch comes in an understated blue and boasts a mirror effect dial engraved with the word "LOVE". A sophisticated watch that is perfect for celebrating love year-round!
Other timeless gift options to show your love