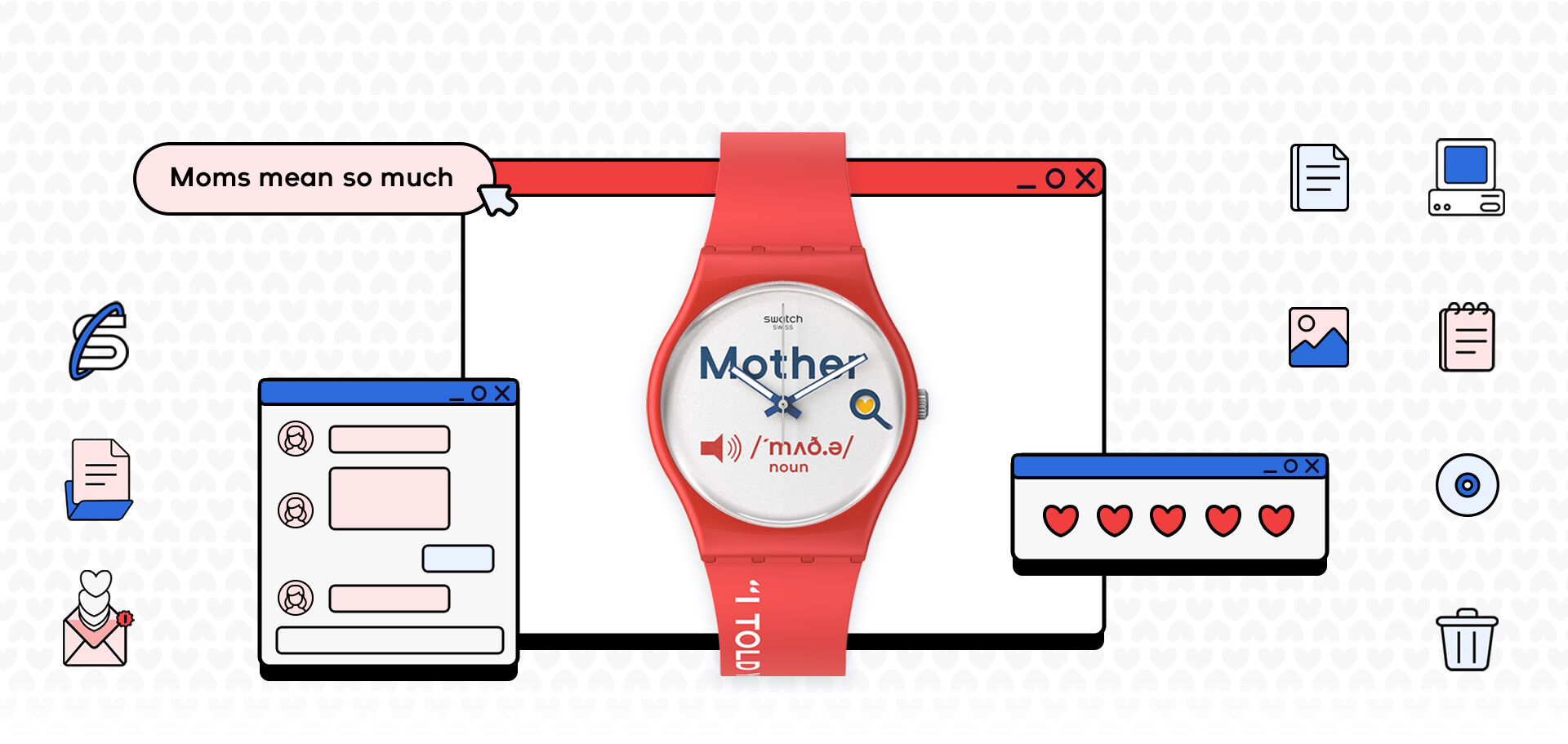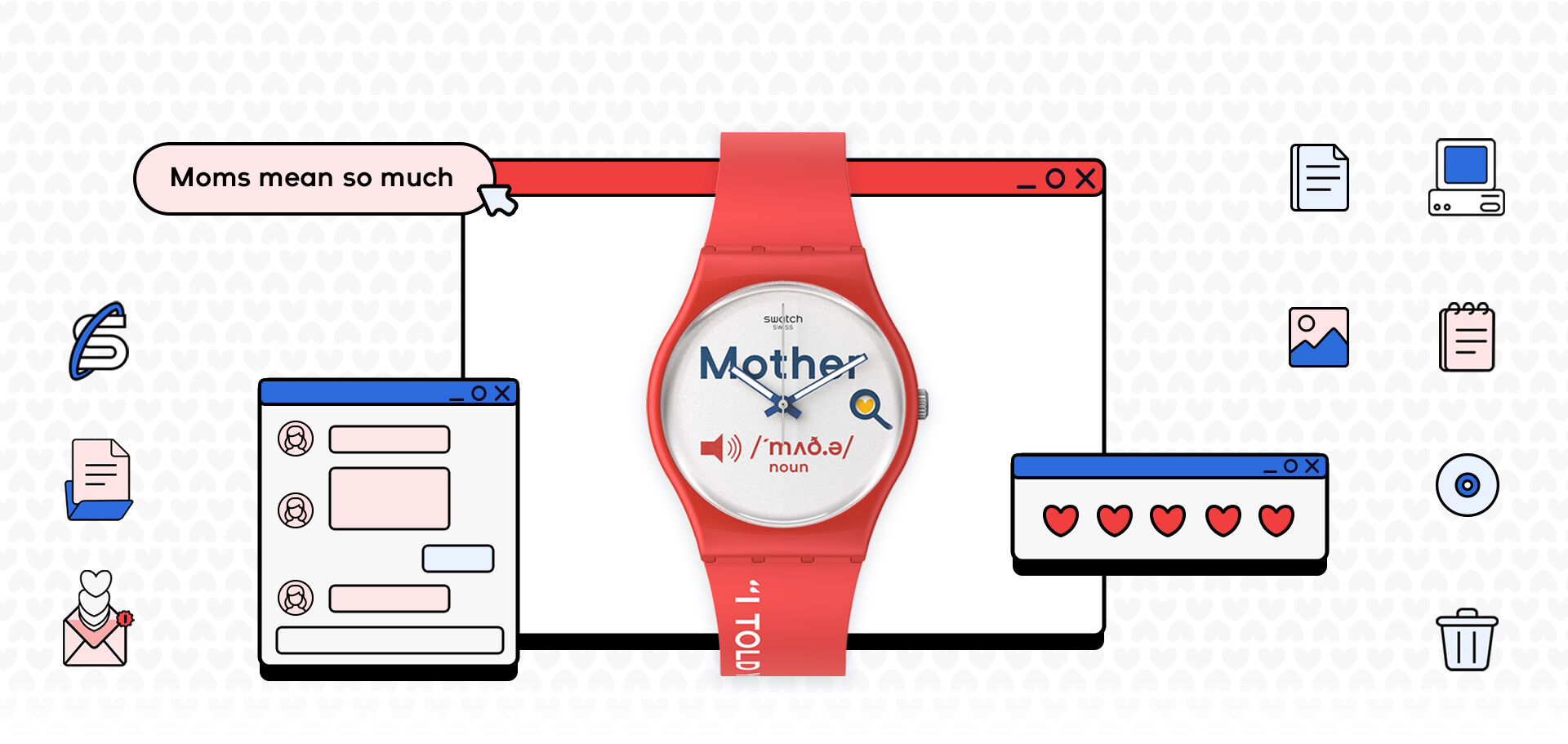 Mothers are…
/ˈmʌðə/
Mothers are magnificent. They're always there for us whenever we need support and encouragement. To help us when we don't know what to do. That is why for Mother's Day 2023 we are celebrating mothers with a playful take on all that they mean to us!
Put a smile on Mom's face
Putting a humorous spin on the 'Mommypedia' concept, our Mother's Day Special makes a great gift for Mom with its red case, matching printed strap and featured go-to phrase. This fun watch sports glow in the dark hands and a calendar wheel on the dial that displays hearts in various colors to remind Mom just how much you care every single day. A slightly cheeky watch guaranteed to make mom laugh out loud!
More great gift ideas for Mom