Time to think color!
In a world dominated by binary thinking, let color be your path to new dimensions. It's time to think outside the box and explore different paths.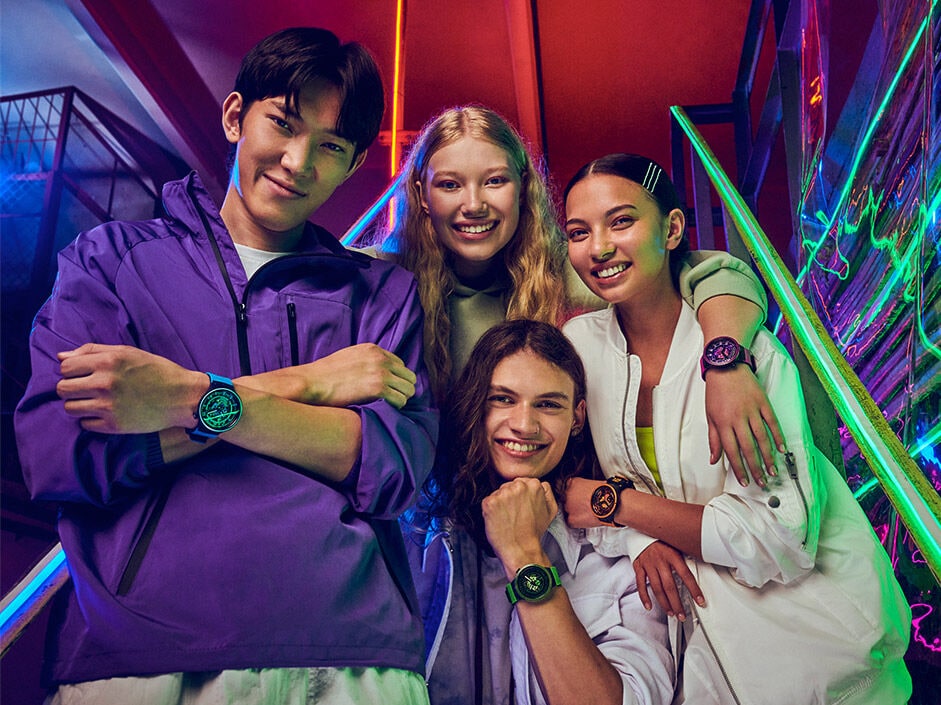 The beauty of blue
Do you live life with your head in the clouds? Sounds awesome! You live on your own planet and we can't wait to explore it with you. The infinite blue color of this watch recalls the unmatched beauty of Earth and its expanses of uncharted waters. With straps in two shades of blue, this watch will inspire you to set out in search of new horizons.
Rock those good vibes
When everyone goes right, you go left. Why follow the path when you can make up your own? Orange represents warmth, encouragement and change, as well as freedom of expression. This watch is supercharged with positive vibes so that you can start every day with new energy. With black and orange straps, you can change it up whenever the mood strikes.
Go out in peace
If nothing fills that void, keep searching. Go the extra mile and enjoy the ride into the unknown. Purple is the color of creativity, mystery and magic: everything you need to write your own science fiction story. Let its creative vibes guide you as you carve your own path. With two strap color choices, you can vary your expression from day to day.
A world of your own
We all feel like aliens now and then. Don't hold back: go for it! Join in and explore a universe of uniqueness. Green represents a futuristic vision and new life. Let this ethereal, vibrant watch blast your style into another dimension and carry you into a new world. With straps in black and green, you can make it reflect your own unique story.