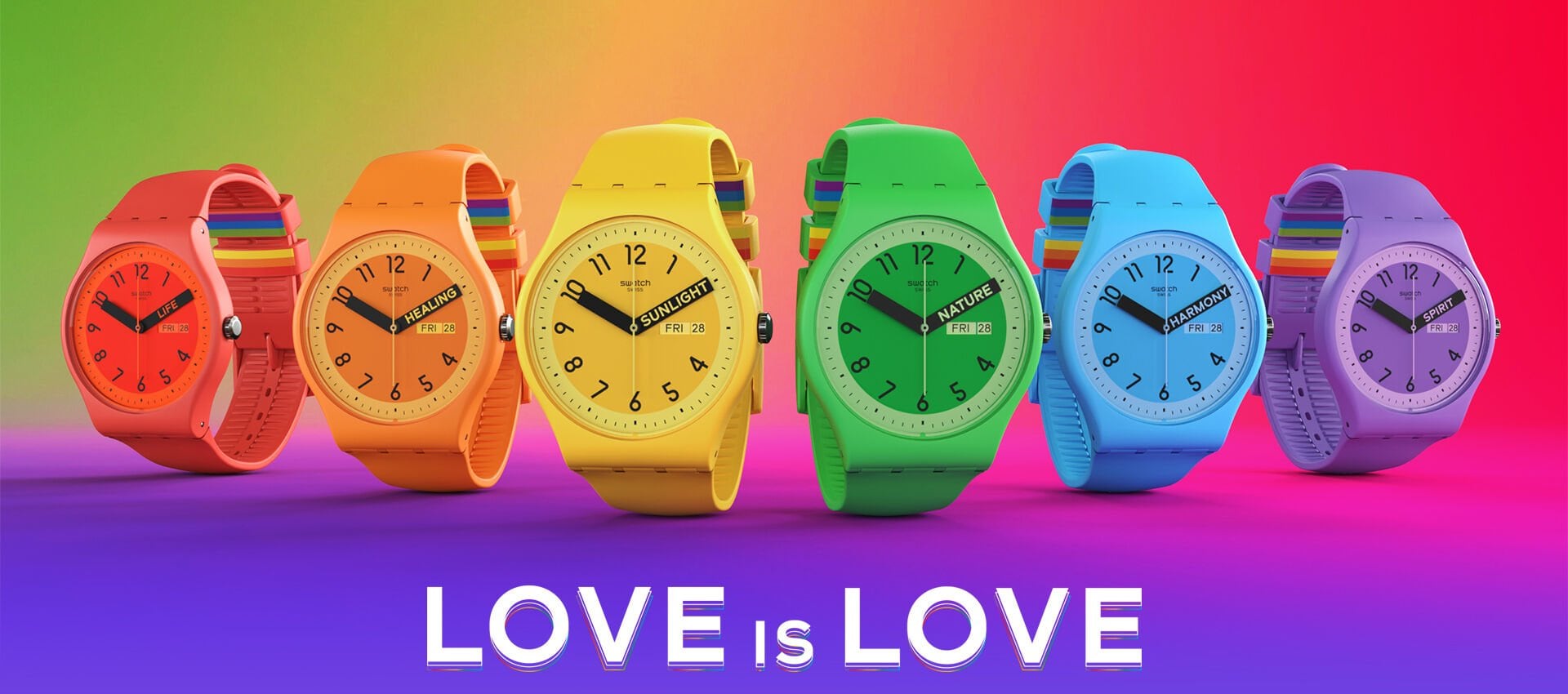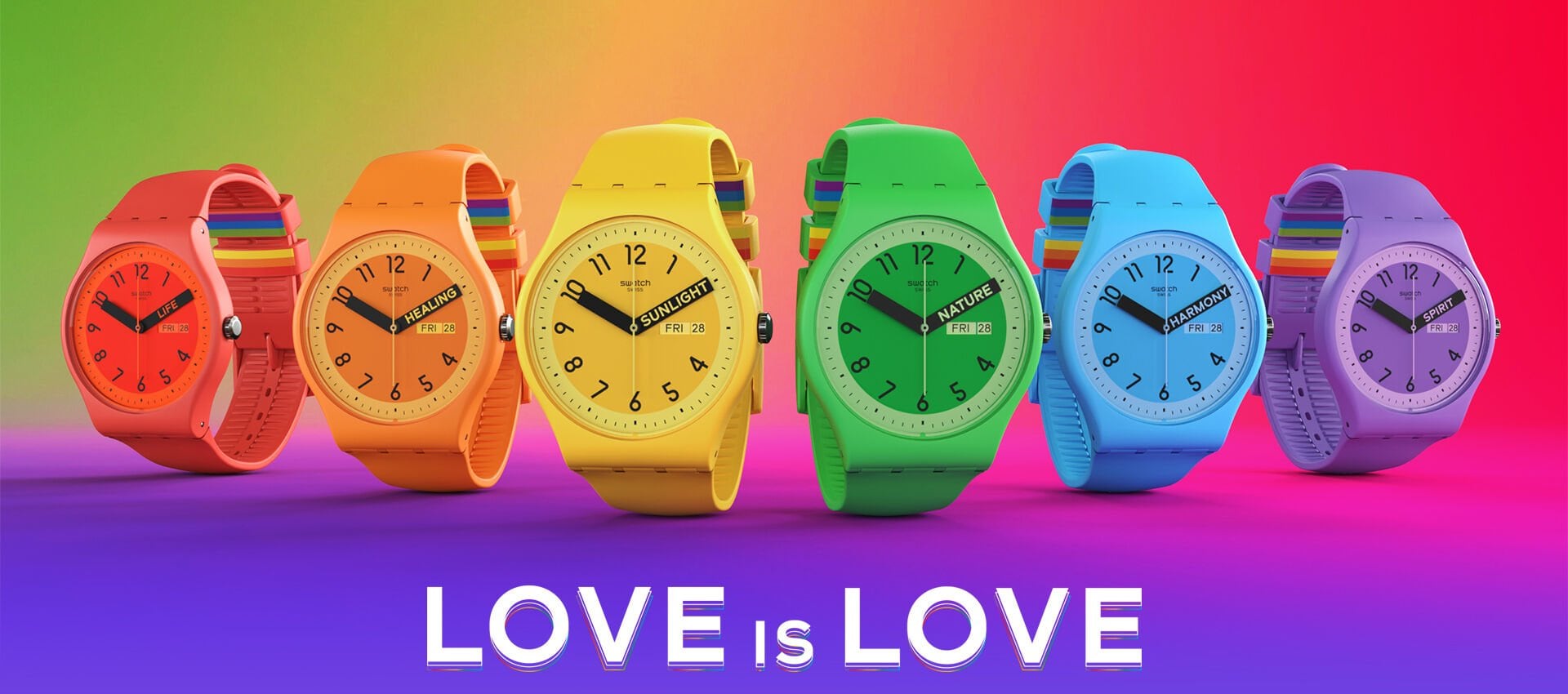 LOVE IS LOVE
This year, we are celebrating Pride with a vivid collection of watches inspired by the iconic Pride flag. Each watch appears in one of the bold colours that make up the flag and features a symmetrical seconds hand symbolizing equality. Two rainbow loops bring the colours together to celebrate the unity and diversity that make our society – and Swatch – so strong.
LIFE
In many cultures, red is the color of passion and love. The all-red strap and dial of PROUDLY RED is complemented by a minute hand engraved with the word "Life" and two rainbow loops. Bold and vibrant, it's a scarlet starlet.
HEALING
Earthy and warm, orange is the perfect colour to encapsulate the meaning of healing. The PROUDLY ORANGE timepiece features this deep, vibrant shade on its strap and dial. Orange also represents fun and celebration – and sometimes there's nothing more healing than having fun to take your cares away.
SUNLIGHT
Feel the sun on your skin. Yellow is the bright and radiant center of the Pride flag and the perfect colour to encapsulate the positive life-giving optimism of the center of our solar system. It's also said to represent new ideas and thoughts – making PROUDLY YELLOW the ultimate inspiration.
NATURE
Presented in a lush and leafy shade, PROUDLY GREEN represents the growth and prosperity associated with this colour. There's nothing more restorative than reveling in the abundance of nature and becoming one with its tranquility. Wear a little of it on your wrist.
HARMONY
Blue is a shade that relaxes and soothes the soul. Capturing the spirit of serenity and calm, PROUDLY BLUE adds a touch of harmonious bliss to your wrist.
SPIRIT
Purple is a regal colour that captures the spirit of pride itself. Yet it's also calm and serene, reflecting the depth of the soul. Sport PROUDLY PURPLE on your wrist and remember to be proud of who you are.
Say it proudly: Love is Love